Bucks honor MCTS driver Karen Martinez-Casper for helping lost child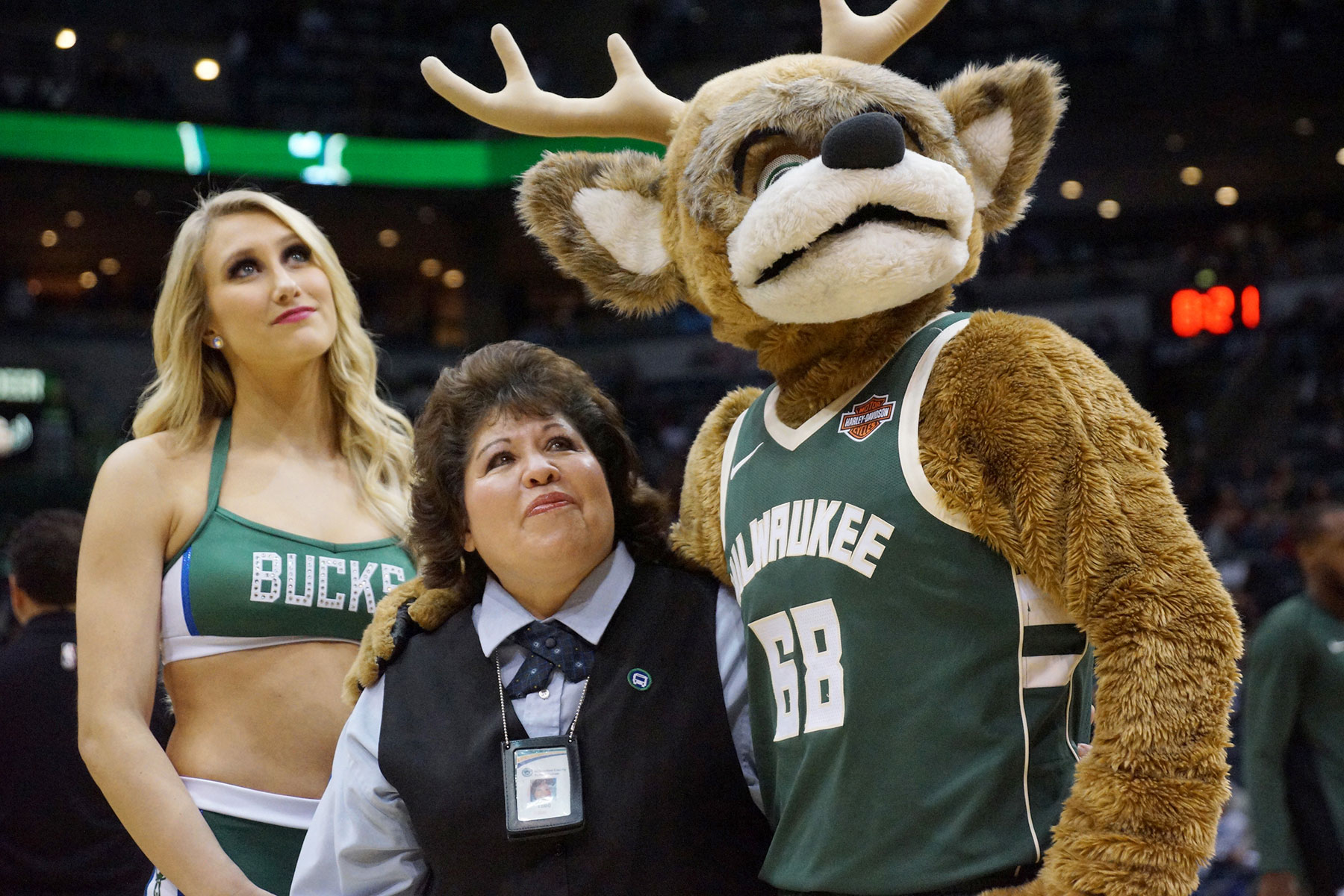 MCTS Bus Driver Karen Martinez-Casper received some well deserved attention from the public for her act of kindness, during the Milwaukee Bucks game on January 10.
The Bucks recognized Martinez-Casper for her alert reaction and maternal instincts that helped save a 5-year-old boy from a very scary situation.
"I didn't do that for any attention," Martinez said. "I just wanted to help someone. To be there for that little boy, it warmed my heart to help him."
Martinez was driving on the Route 80, on a cold October morning last year, when she saw a little boy standing outside all alone. She pulled over to make sure he was alright. Martinez-Casper got out of the bus to talk to the boy, and that was when she noticed he was not wearing any shoes or socks. She then took the shivering boy onto her bus to warm him up and called for help.
"Milwaukee County is lucky to have Karen and so many incredible public servants helping people every single day," said County Executive Chris Abele. "Thank you to Karen for representing MCTS and Milwaukee County so well, and thank you to the Bucks for being such a wonderful partner and member of the community."
The video of Martinez's heartwarming encounter received local, national, and international attention, and her story of kindness has been viewed on social media millions of times. Her actions were the fifth time in a year that a MCTS driver found a lost or missing child and offered vital assistance.
The Bucks heard about Martinez's story of MCTS Excellence and highlighted her actions at their game against the Orlando Magic. Bango and the Bucks dancers joined Martinez at center court during the half-time program, as the video of her amazing act was shown on the jumbotron. Martinez was moved when fans offered their applause for her community service.
"At first I was really nervous, but I thought this is a blessing to be here tonight, for my family and myself," said Martinez. "It was really awesome. I have to admit, it was so amazing and I feel really humbled by all this."
Martinez was also recently recognized by County Executive Abele and Milwaukee District 2 Alderman Cavalier "Chevy" Johnson for showing MCTS Excellence.
"Karen's actions kept a little boy in District 2 safe and that is something worthy of recognition," said Alderman Johnson. "In today's day and age, too many people have a cynical view of government, but we know that people like Karen and thousands of other City and County employees are making a real difference in the lives of people every single day."