American Memory: New art exhibit explores how images shape our understanding of past events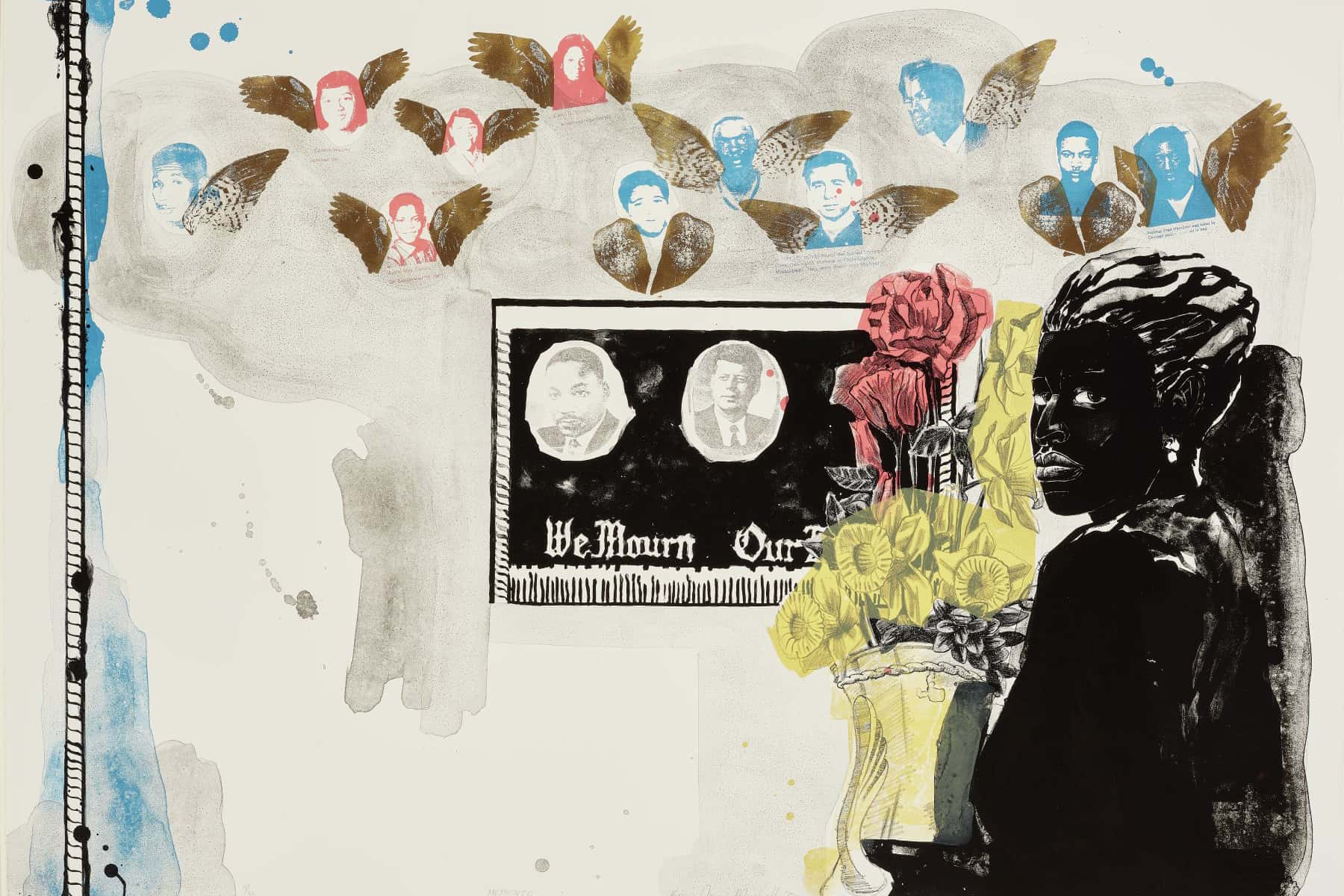 A new three-part exhibition series at the Milwaukee Art Museum seeks to relate the Museum's collection to historical events that have contemporary resonance, while reflecting on the institution's own past and collecting history.
Opening July 15, 2021, American Memory: Commemoration, Nostalgia, and Revision explores and reveals the selective editing of historical narratives in America's past through drawings, prints, and paintings from the Museum's collection. Though well known by many, historical narratives are often told from a single perspective.
Incidents that have especially involved or impacted women, people of color and the LGBTQI+ community have frequently been ignored, skewed or erased entirely. Since America's founding, artists have shed light on political and social events, either as they happened or with decades of hindsight.
The works in American Memory, spanning the nineteenth century to the present day, show a more complicated and nuanced view of past events, revealing this selective editing of history. The exhibition's three chapters will be installed in three separate spaces within the collection galleries and further direct a critical lens on the history of how certain works came into the Museum's holdings.
"What I am most thrilled about American Memory is its impact on the Museum's presentation of difficult subject matters," said Phoenix Brown, Abert Family Curatorial Fellow, Milwaukee Art Museum. "This exhibition series embraces the call for institutions to be held accountable for what they put on the walls and returns agency to community members to unpack, expand, and reclaim their cultural histories through programming and forums. American Memory itself belongs to the people."
On view beginning July 15, 2021, on the Museum's first floor, Chapter 1: People and Identity features eight works that explore the nature of portraiture, those who make portraits and the stories they tell about their subjects. Artists included represent a wide range of time periods, such as Cephas Thompson (American, 1775 or 1777–1856) and Amy Sherald (American, b. 1973).
Chapter 2: Activism and Terrorism, also opening July 15, 2021, in a second-floor gallery, studies the normalization of racist, violent imagery. Depictions by artists such as Loïs Mailou Jones and Kara Walker upset these standard narratives through works that document and respond to moments of terror and violence in our country.
"An exhibition like American Memory offers the Museum great opportunities to rethink the permanent collection—both its content and interpretation—and present to our visitors art that is not always on view, while adding new voices and different perspectives," said Brandon Ruud, Abert Family Curator of American Art, Milwaukee Art Museum. "In addition, I'm really excited by the microsite devoted to the project. One that adds additional content and Museum resources, as well as links to community initiatives."
Opening October 1, 2021, on the Museum's second floor, Chapter 3: Responses and Revisions explores how a single image of an event or personage can shape the perception of history, as well as memory's ability to not only expand our understanding of the past but completely replace it. Artists featured among the chapter's 13 works include George Henry Yewell, Zoe Leonard, and Winslow Homer.
"American Memory invites conversation around the many different kinds of stories that can be told about works of art in the Museum's collection," said Margaret Andera, Interim Chief Curator and Curator of Contemporary Art, Milwaukee Art Museum. "As we reflect deeply on objects that confront the complexities of racism, identity, and our collective memories, it may take some time to wrestle with and process these issues for ourselves. We take seriously our responsibility to Milwaukee, and to the commitments we made in our Strategic Direction, to share the relevance of the art we hold in public trust to everyone in our community."
All three chapters of this exhibition will be on view simultaneously during the month of October 2021. American Memory is organized by Brandon Ruud, Abert Family Curator of American Art, and Phoenix Brown, Abert Family Curatorial Fellow, at the Milwaukee Art Museum.