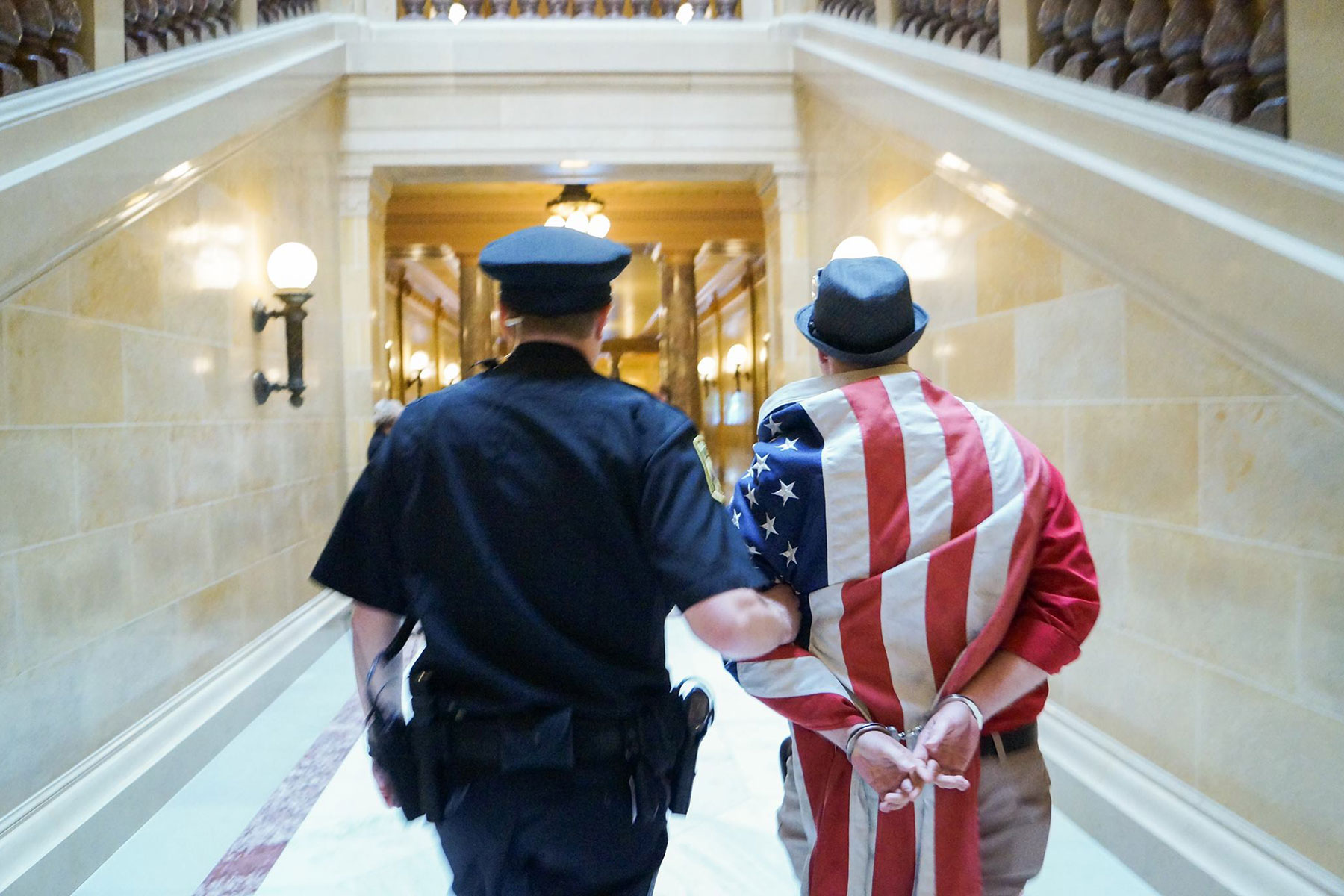 The American Civil Liberties Union (ACLU) of Wisconsin will showcase a collection of dramatic political moments captured by some of Milwaukee's top photographic activists on April 20 at is office at 207 E. Buffalo Street.
The Gallery Night event will take a look back at protests and demonstrations in Milwaukee and Madison through the amazing lenses of photographers Joe Brusky, Anna Maria Contreras, C.M. DeSpears, Troy Freund, and Jovanny Hernandez.
"They didn't make it the First Amendment for nothing. Free expression—including the arts—has always been an important part of political protests in our country," said Chris Ott, executive director of the ACLU of Wisconsin. "That's just as true today in these troubling times, so we're highlighting the way that photographers have captured people's use of their right to free expression."
Joe Brusky is an educator, activist, and photographer based in Milwaukee, Wisconsin. His most visible work is with the Overpass Light Brigade (OLB). His report last year for the Milwaukee Independent earned him an Excellence in Journalism award from the Milwaukee Press Club, for pictures taken at the Standing Rock Dakota Access Pipeline Resistance Camp.
"The ACLU connected with these photographers because we've seen them out at demonstrations where we were legal observing – monitoring interactions between the police and demonstrators to ensure speech rights were being protected," said Molly Collins, deputy director of the ACLU of Wisconsin. "None of them were taking photos of the demonstrations because it was their paid work. These events were something they felt compelled to document."
Photographing The Resistance: Celebrating the Freedom to Assemble is sponsored by the Marshall Building, and will run from 5:00 p.m. to 10:00 p.m. in Suite 325.