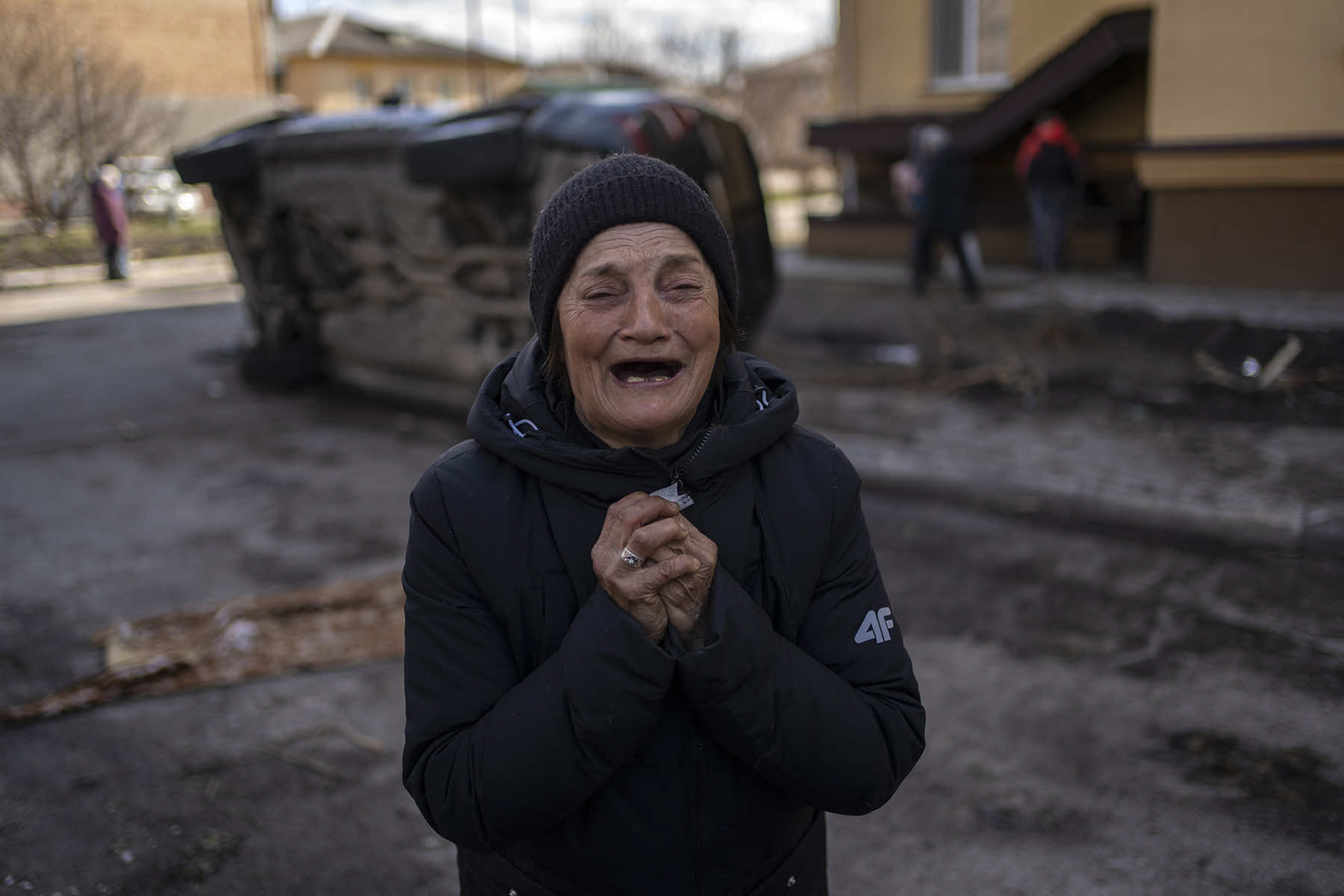 Return to Ukraine:
This feature is part of an original
Milwaukee Independent
editorial series that recorded news from areas across Ukraine, including Milwaukee's sister city of Irpin, from June to July of 2023. It was the second time in the span of a year that the award-winning Wisconsin news organization traveled to the country during the war. The purpose of this journalism project was to document a humanitarian aid mission by the Milwaukee-based nonprofit,
Friends of Be an Angel
, and report about conditions 17 months after Russia's brutal full-scale invasion.
mkeind.com/returntoukraine
The United Nations human rights office said recently that Russian forces carried out widespread and systematic torture of civilians who were detained in connection with its attack on Ukraine, summarily executing dozens of them.
The global body interviewed hundreds of victims and witnesses for a report detailing more than 900 cases of civilians, including children and elderly people, being arbitrarily detained in the conflict, most of them by Russia.
The vast majority of those interviewed said they were tortured and in some cases subjected to sexual violence during detention by Russian forces, the head of the U.N. human rights office in Ukraine said. The report, which covers a 15-month period from the start of the Russian invasion to May 2023.
"Torture was used to force victims to confess to helping Ukrainian armed forces, compel them to cooperate with the occupying authorities or intimidate those with pro-Ukrainian views," said Matilda Bogner.
Ukraine gave U.N. investigators "unimpeded confidential access" to detainees at official detention centers, with the exception of a group of 87 Russian sailors," she said. "The Russian Federation did not grant us such access, despite our requests,"
The U.N. rights office has previously documented the detention and summary execution of Ukrainian prisoners of war by Russia. The latest report found that Russian forces also carried out at least 77 summary executions of civilians.
Those detained included local officials, humanitarian volunteers, priests, and teachers, many of whom were held incommunicado in "deplorable conditions," the report found.
U.N. experts found no evidence that Russian authorities have investigated allegations of abuse by their own forces. The report expressed concern over a bill that would exempt perpetrators from criminal liability for crimes committed in occupied parts of Ukraine under some circumstances.
"This would violate the state's obligation to investigate and prosecute serious violations of international humanitarian law and gross violations of international human rights law," Bogner said.
Bogner urged Russian authorities to provide information to relatives on the whereabouts and fate of people detained and to release any civilians who remain arbitrarily detained.
While Ukraine has launched criminal probes against Russian forces over the detention of civilians, resulting in 23 convictions, the U.N. rights office said it was not aware of any investigations against Ukraine's own forces for such violations.
Frank Jordans and MI Staff
Milwaukee Independent has reported on Russia's brutal full-scale invasion of Ukraine since it began on February 24, 2022. In May of 2022, Milwaukee Independent was the first news organization from Wisconsin to report from Milwaukee's Sister City of Irpin after its liberation. That work has since been recognized with several awards for journalistic excellence. Between late June and early July of 2023, Milwaukee Independent staff returned to Ukraine for a second assignment to report on war after almost a year. The editorial team was embedded with a Milwaukee-based nonprofit, Friends of Be an Angel, on a humanitarian aid mission across Ukraine. For several weeks, Milwaukee Independent documented the delivery of medical supplies to military and civilian hospitals, and was a witness to historic events of the war as they unfolded.
Return to Ukraine: Reports about a humanitarian mission from Milwaukee after a year of war