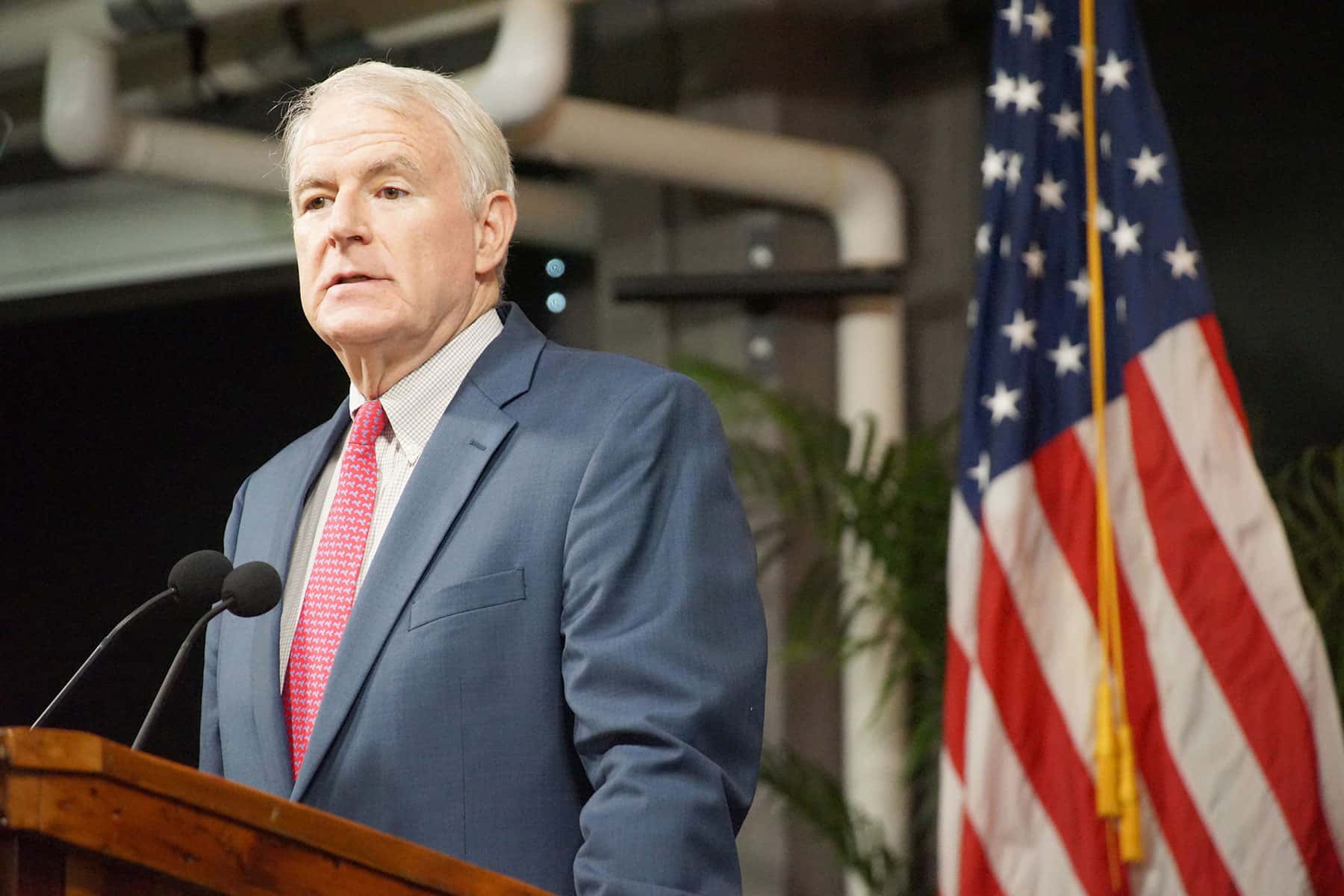 Mayor Tom Barrett delivered the 2017 State of the City Address on March 6 at the Harley-Davidson University and Conference Center.
The Mayor's speech highlighted Milwaukee's progress and growth. Barrett emphasized the City's efforts in strengthening neighborhoods, creating jobs, building healthier and safer communities, and improving educational initiatives in Milwaukee.
"Milwaukee is a City with 600,000 stories," Mayor Barrett said. "The state of our City is the sum of all our stories. And, together, we are defining what's next for Milwaukee."
Mayor Barrett highlighted the City's contribution to Wisconsin's prosperity. In 2015, the Wisconsin Department of Revenue calculated that the amount of state revenue generated in Milwaukee exceeded the amount of state aid paid to the City, Milwaukee County and Milwaukee Public Schools by more than $460 million. This Milwaukee Dividend shows that the City is only receiving 66% of what is sent to the State.
To expand on the City's economic progress, the Mayor emphasized the significant investments in Milwaukee. $3.4 billion in investments have been completed since 2005 and another $1.7 billion in investments are currently under construction.
When discussing development, Mayor Barrett touted the City's growth. Since the beginning of 2016, 2,200 housing units have been completed or are under construction downtown. Since 2004, 16,000 housing units have been built city-wide.
Milwaukee's overall job growth and employment trends are positive. As of last year, the number of Milwaukee residents working is at its highest level since 1998. The unemployment rate fell from 13% in 2010 to 5.1% in 2016. Construction job growth climbed 9.3% in the City between the first quarters of 2015 and 2016, outpacing state and national construction job growth trends in the same time period.
Another indicator of the City's economic strength comes from the Wisconsin Department of Tourism which recently reported that Milwaukee leads the state in tourism economic impact with nearly $1.9 billion in direct visitor spending and $3.3 billion in total tourism related business sales.
The Mayor showcased the City's efforts since 2009 to improve housing in Milwaukee by investing nearly $163 million. Of that, $54 million came directly from property taxes. The City has also sold more than 500 properties – tax foreclosed homes and businesses – in each of the last two years, returning over $60 million in value to the tax roll.
When discussing public safety, Mayor Barrett provided information on the Milwaukee Police Department's work last year in recovering firearms. In 2016, Milwaukee Police took 2,419 guns off the streets, the third year in a row that more than 2,000 firearms were recovered by Milwaukee Police.
The City of Milwaukee Office of Violence Prevention has initiated a pilot program offering intensive case management for youth identified as either at risk, repeat offenders, or prolific involvement in auto theft, armed robbery, or aggravated assault.
Progress has been made among the health and well-being of City residents. Milwaukee's teen birth rate has dropped 65% since a community-wide effort around the issue was established. Since 2004, the infant mortality rate has declined in Milwaukee by 17%, and Hispanic and African-American rates have never been lower.
The Mayor announced a historic partnership between the Milwaukee Public Library and Milwaukee Public Schools. LibraryNow will expand the library's reach by providing complete, free digital access to all the library's online resources to every student in the district. This partnership will strengthen the connection between library resources and our city's young residents which will lead to better performance in school and job readiness.
"In the end Milwaukee's story will be determined by the work we do together to build our economy, strengthen our neighborhoods, and make Milwaukee a great place to call home," Mayor Barrett said. "Let's keep working."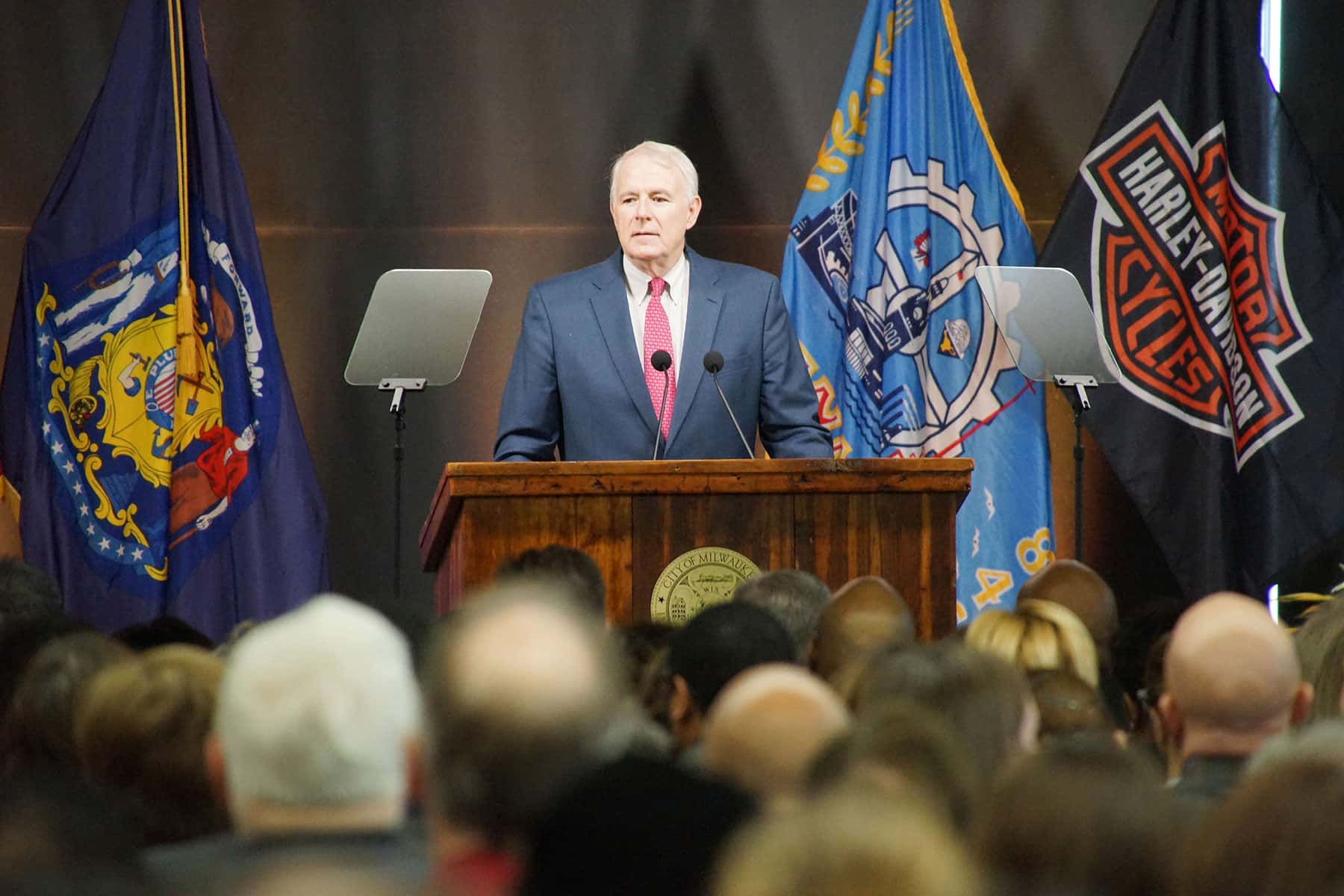 Read the article and view the photo essay that were produced as companion features for this news report.