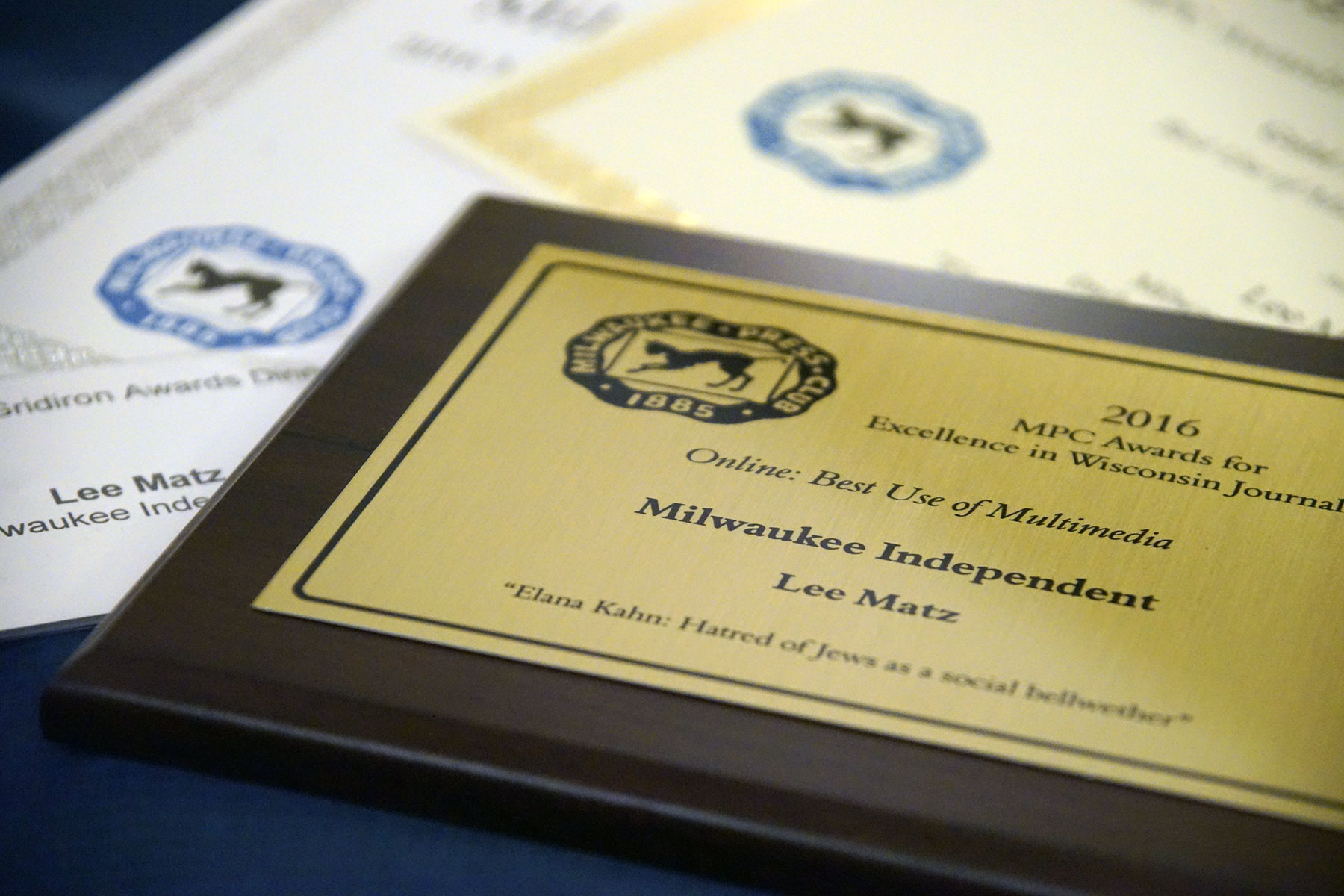 The Milwaukee Press Club held its 2017 Gridiron Awards Dinner on May 12 to recognize and celebrate excellence in Wisconsin journalism.
David Fahrenthold, reporter for The Washington Post, was the club's 2017 Sacred Cat Award honoree. The award, which has been given annually since 1973, recognizes journalistic excellence at the national level. Fahrenthold accepted the award at the club's annual Gridiron Dinner held at the InterContinental Hotel.
The Milwaukee Press Club also honored its 2017 Headliners, Howard Fuller, PhD, civil rights activist, and education reform advocate, along with Carmen Pitre, president and chief executive officer of Sojourner Family Peace Center.
Winners of the press club's 2016 Excellence in Wisconsin Journalism competition were revealed at the event. The Milwaukee Independent was recognized for its transformative journalism in two awards categories for the following features: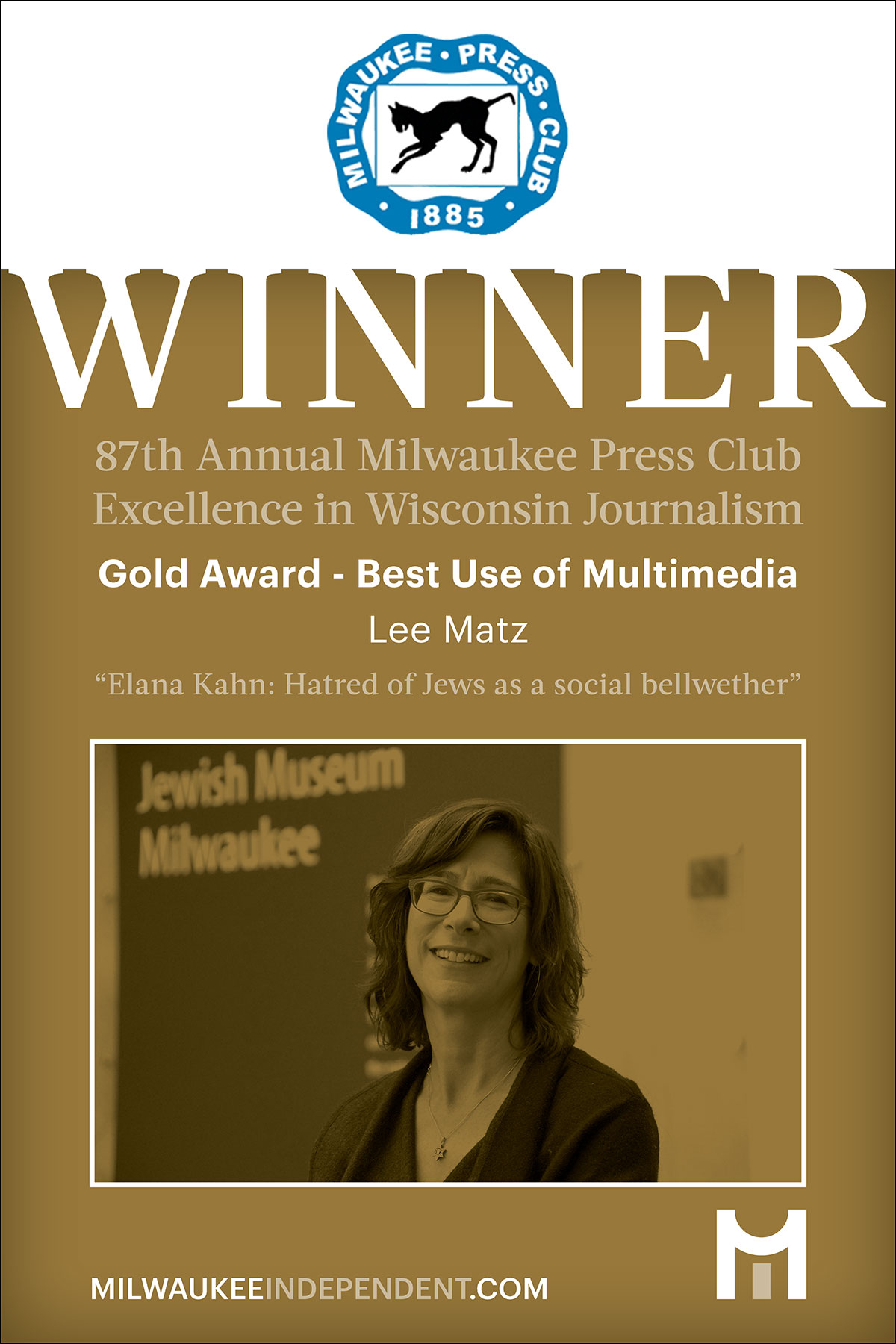 Gold Award – Top in Category
Best Photo Essay or Series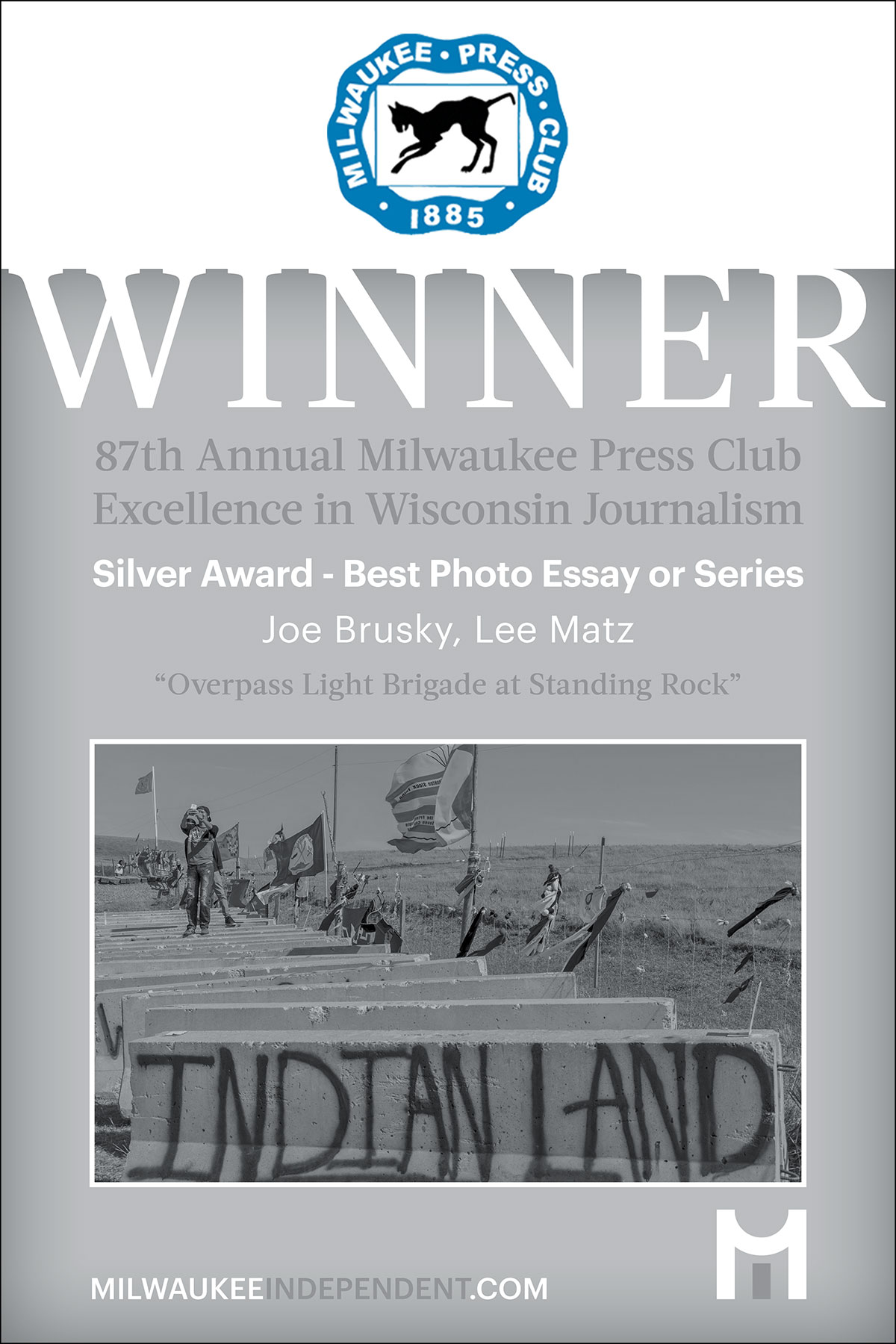 Fahrenthold joined The Washington Post in 2000 after graduating from Harvard University. Since then, he's reported on everything from homicides to Congress to the 2016 presidential election. After being assigned to cover several of the GOP candidates, all of whom eventually dropped out of the race, Fahrenthold turned his attention to how the Donald J. Trump Foundation was spending its money.
"I find that people are actually more appreciative of the news media. This has made a lot of people conscious of the role that we play in society. People say, I recognize that the news is valuable; there are some sources that are better than others," said Fahrenthold.
Milwaukee Press Club President LaToya Dennis noted that in an age when the Internet has changed the way journalists work, "Fahrenthold found a way to marry the old and the new." He used his Twitter followers to help him find answers, made hundreds of phone calls to charities and used pen and paper to track his progress.
"We are honored and thrilled to have David Fahrenthold as our Sacred Cat honoree. He exemplifies what it means to be a 'watchdog' despite difficult circumstances," Dennis said.
Past Sacred Cat honorees include Marty Baron, Ann Compton, Jonathan Alter, Cokie Roberts, Walter Cronkite, Malcolm Forbes, Judy Woodruff, Michael Bloomberg and David Maraniss.
The Headliner Awards are presented annually to those who are making a positive difference in Wisconsin.
In 2011, Fuller was named by Forbes Magazine as one of the seven top educators in the world. Fuller's work began decades ago and over the years, he fought for civil rights and was an early, staunch advocate of voucher schools. Currently, Fuller is Distinguished Professor of Education and Dean of Marquette University's Institute for the Transformation of Learning.
"We live in a city where our children are traumatized every single day in their homes, in their families, and in their communities. It's important that we remember all the people in the city who suffer, and suffer because as a society we have not decided that we all are Gods children, and that we all deserve a better life," said Fuller. "For me personally, while I appreciate awards, I wish we would quit giving awards until people are living better in our city. I have a lot that I got from the city. What I hope is that we can reclaim what the city used to be like. But even then, it was never the same for all people. So I want it to be better, but it has to be better for everyone."
Fuller's prior roles include Superintendent of Milwaukee Public Schools, Secretary of the Wisconsin Department of Employment Relations, Director of the Milwaukee County Department of Health and Human Services and Dean of General Education at Milwaukee Area Technical College. In 2014, Fuller released a memoir, "No Struggle, No Progress."
Pitre has spent the majority of her adult life working with and for victims of domestic violence. In 2016, after a decade of planning, Sojourner Family Peace Center opened a new shelter that also houses the Milwaukee Police Department's Sensitive Crimes Unit, and provides services through partnerships with Children's Hospital of Wisconsin, Milwaukee Public Schools, the Milwaukee County District Attorney's Office, Aurora Healthcare Abuse Response Services and others.
"I know what it's like from a lived perspective, to feel hopeless, lost, and forgotten," said Pitre. "I want people to know that change and transformation are possible. I have clients come up to me all the time and say 'I wish I could be just like you.' And I say, let me tell you about the journey I've had. It's important you know that you can be anything you want to be."
The largest nonprofit provider of domestic violence prevention and intervention services in Wisconsin, Sojourner Family Peace Center is one of the first co-located child advocacy and family violence centers in the country. Pitre has said she grew up in a violent home and knows it's possible to end the cycle of abuse. Her hope is that the Sojourner Family Peace Center can help bring an end to domestic violence.
Past Headliner honorees include Ted Kellner, Hannah Rosenthal, Ricardo Diaz, Linda Mellowes, Michael Pink, Barry Alvarez, Jane Pettit, Bud Selig, James Lovell, Ben Marcus and Steve Marcus.
Founded in 1885, the Milwaukee Press Club is the oldest continuously operating press club in North America. Its members represent a diverse community of media-focused professionals from nearly every local media outlet, and also include a strong contingent of public relations and marketing professionals and others with an interest in journalism and news media.