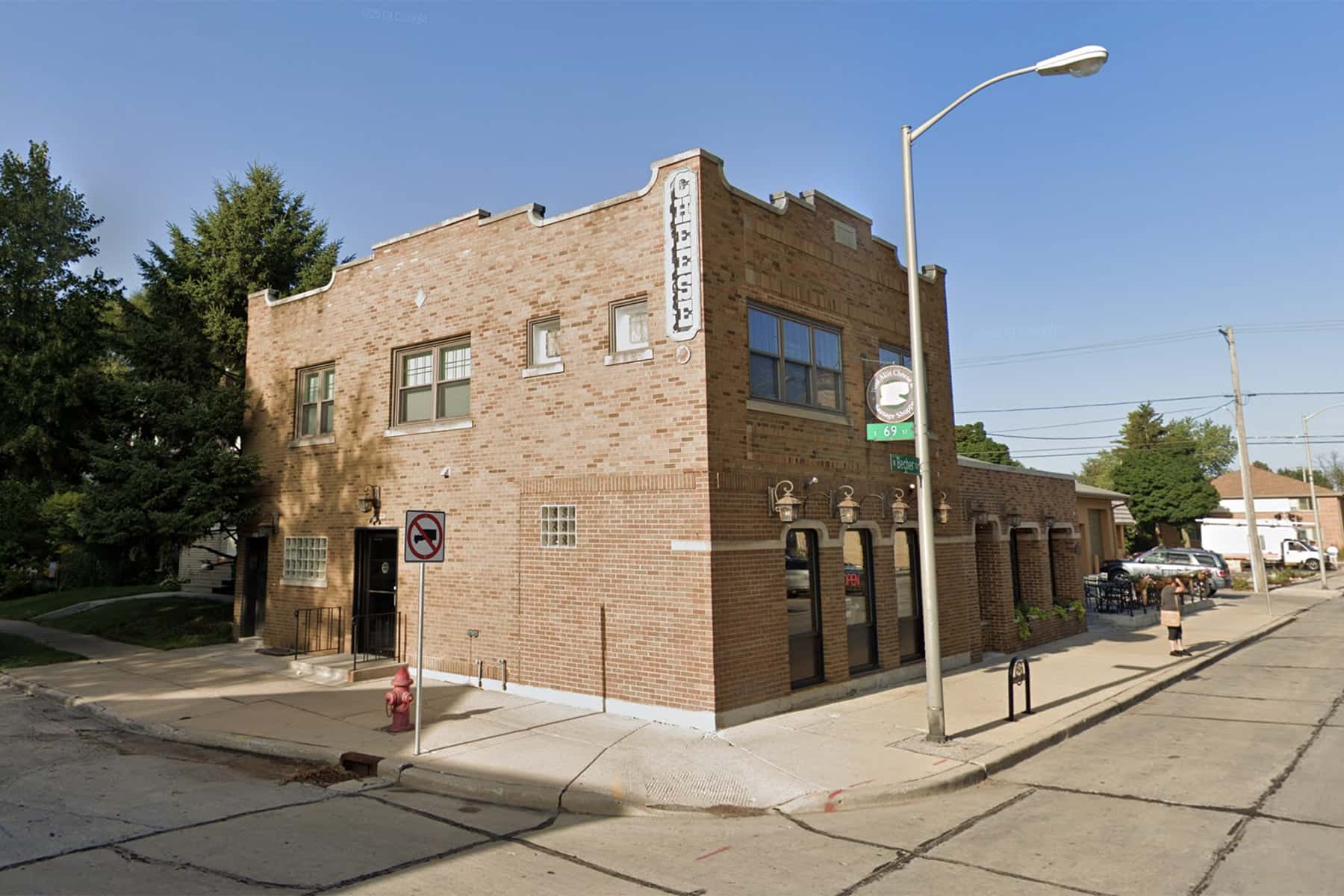 "Cities and states have created sactuary [sic] cities for illegal immigration. It sure would be refreshing if city leaders would be bold enough to create sactuary [sic] cities "Open for Business." – West Allis Cheese & Sausage Shoppe
The post was made around 3:30 p.m. on April 17 from the West Allis company's Facebook account, and quickly exploded with angry reactions from the public. The original message was deleted, but not before readers made a screenshot of it to re-post.
The comment by West Allis Cheese & Sausage Shoppe comes as conservative business leaders and elected officials push to rapidly re-open Wisconsin's economy without a plan or provisions for managing the coronavirus crisis. This wave of pushback has signaled that economic health is more important than human life, particularly low income people.
Milwaukee is not a sanctuary city, nor is Wisconsin a sanctuary state. Yet both are incorrectly labeled as such in an effort to promote conservative agendas. The West Allis shop's comment was taken as a slur to Milwaukee leadership and a racial dig on Latinos.
The shop walked back its statement with a public apology within a few hours, which has been re-shared hundreds of times, many also including hundreds of strongly worded opinions.
In regard to the post that was published earlier this evening:

We would like to apologize wholeheartedly for the comments made earlier on our public page. It was not our intention to cause harm to anyone. We realize now that our analogy was unfounded and misplaced. Nothing said was an attack, nor was it intended to be harmful toward anyone at all.

What we meant to say is that, we like everyone else, are experiencing hardships during this pandemic, and we are scared too. We have worked hard for nearly 20 years to build a business that builds a better community. We care deeply about our community and our patrons.

We were airing our frustrations about the current situation impacting our society, and what we meant is that we feel strongly about getting through this and getting back open. We simply wish things were easier on all of us, and that we can get back to what we all do.

We look forward to moving beyond this pandemic, together. Again, we sincerely, sincerely apologize to our customers and community, and we hope you can understand the situations we are all going through as a business in this current economic climate.

Regards,

West Allis Cheese & Sausage Shoppe
The West Allis Cheese & Sausage Shoppe is owned by Mark Lutz, but it remains unclear who made the Facebook post from the company's account. Lutz bought the Merkts Cheese Company in 2002, and expanded the location in 2013 to open a restaurant.
The social media firestorm reflected the long standing racial tensions within a segregated city like Milwaukee, that have been exacerbated by the COVID-19 disruption and the political games taking place in Madison and Washington DC.
The predominantly Latino south side of Milwaukee, adjacent to West Allis, has also seen a spike of pneumonia-like infections in recent days. The illness has disproportionately affected the minority population, with a devastating effect like the African American community on the north side. Latinos make up the largest minority group in Wisconsin.
The overwhelming reaction to the apology was negative, with sprinkles of support for the expression of regret.
"It's especially ugly when you consider one of the hotspots in the area is one zip code over from you all and the Latino community is disproportionately affected. We're all sad and angry but xenophobia is not okay. Intent is not more important than impact."
"Posts written when your emotions are running high are like posts written when you're drunk. They usually reveal the truth, they're always a bad idea, and the apology that follows rings false. At least we all know where you stand and can make our shopping decisions based on that. I, for one, won't be back."
"I'm glad you guys owned your mistake. If you truly believe we are all in this together you wouldn't have made such a HORRIBLE remark. Also, the sausage and cheese you sell is the results of immigrants that came to America long ago. Not all of them spoke English. Something this country seems to have collective amnesia about."
"That wasn't "an analogy." It was a bigoted attack on immigrants and blatant disrespect for public health. Shame on you."
"We live on 75th and National. We've patronized your business for years. We won't any longer. Cheese and Sausage or station no. 6 which was literally one of the last places we visited before the stay at home. No more. You didn't just express frustration over this situation. You've revealed something about yourself and ideology. Sux. At this time we want to support local.businesses more than ever. But won't. Maybe start a campaign to raise money for families with family members being held in ice detention centers and I'll reconsider."
"You took shots at migrant workers and suggested workers go back in all this. I was really rooting for you guys before that post, because I want West Allis to succeed. I don't think I can ever go back."
"This Business is HATEFUL AND SHAMELESS!! Cheese is made from milk. Sausage is made from processed pork. Immigrants work in the fields, farms and meat processing plants. We risk OUR lives to feed and put supplies in YOUR BUSINESS!"
"A diatribe against sanctuary cities for "illegal immigrants" is an attack. Saying "Nothing said was an attack" is gaslighting. I don't know who you think picks the vegetables for your sandwiches or works the dairy farms, but it's immigrants. And your implied solution, that if we can help immigrants we should be willing to go against all scientific evidence and sense and reopen businesses, echoing the White House sentiments that have resulted in us leading the world in infection and death, certainly gives me pause before thinking you have the health and interest of your customers at heart. You only care about money in the heart of a coronavirus hotspot. And this is why I will not be buying from you anymore. You were my favorite cheese shop and I regularly bought a couple hundred dollars of cheese from you, including during this needed shutdown. No more. I hope your business chokes."
The public reaction illustrates the local trauma that the Milwaukee public has endured for several years from the rhetoric and inhuman policies of the Trump administration, in its effort to target ethnic Latino Americans.
The mounting economic pressure comes less than a month under the state's "Safer at Home" order, with no end in sight or federal plan to ease the national health emergency.
The
Milwaukee Independent
began reporting on what was then referred to as the mysterious "Wuhan Virus" in January 2020. Other local media did not picked-up on the story until many weeks later. Our early features focused on the economic impact, social issues, and health concerns long before other Milwaukee news organizations even mentioned the coronavirus. Over the following year, we have published hundreds of articles about the pandemic and how it has affected the lives of Milwaukee residents. This extensive body of work can be found on our
COVID-19 Special Report
page, a chronological index of links by month. Our editorial voice remains dedicated to informing the public about this health crisis for as long as it persists.
For medical resources, please visit the
CDC's COVID-19 page
or the
Wisconsin Department of Health Services
. All editorial content published by
Milwaukee Independent
can be found at
mkeind.com/COVID19
. With a mission of transformative journalism, our staff is free from commercial bias and are not influenced by corporate interests, political affiliations, or a public preferences that rewards clicks with revenue. As an influential publication that provides Milwaukee with quality journalism, our award-winning photojournalism and features have helped to achieve a range of positive social impact that enriches our community. Please join our effort by entrusting us with your contribution. Your Support Matters -
Donate Now