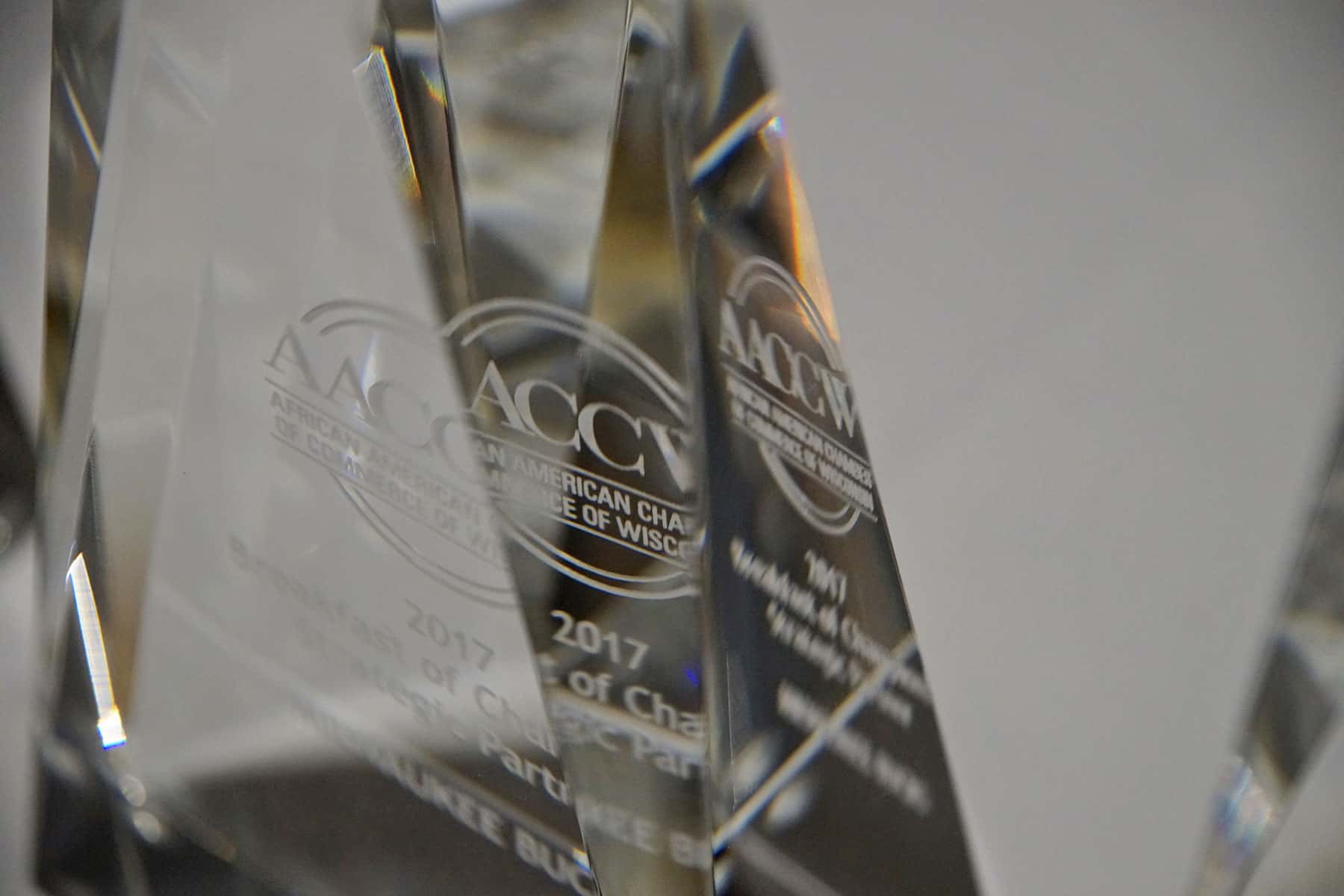 The African American Chamber of Commerce of Wisconsin (AACCW) hosted its 2nd Annual Breakfast of Champions on May 9 at the Pfister Hotel.
Cecelia Gore, president of the Brewers Community Foundation, was named the 2017 Business Champion. As an active community leader, Gore has been a champion for diverse businesses and philanthropy.
"As a lifelong resident of the city of Milwaukee, I am honored to know that our community continues to press on," said Gore. "Despite the barriers that we face as organizations and individuals, we remain committed to improving the quality of life for all of us."
With an audience attending in the hundreds, the breakfast was AACCW's annual fundraising drive. The event was aimed at bringing the greater Milwaukee community together in support of the Chamber's mission. The gathering also allowed the nonprofit to publicly recognize a local business leader who had shown a longstanding passion about economic development and wealth creation in the African American community.
This year's co-chairs included John Daniels III, A.L.I.V.E., Inc., Giacomo Fallucca, Palermo Villa, Inc. and Julia Taylor, Greater Milwaukee Committee. Their efforts to engage donors was a major drive behind the fundraising event's success.
"My mother and grandmother, entrepreneurs themselves, used to say this one sentence to me. I never really knew what it meant until I got older, if you can't find a job make a job," Clifton Phelps, AACCW Board Chair. "When small businesses are supported, we have a better chance at thriving, and growing, and giving back to our community."
The Breakfast of Champions was the AACCW's first formal opportunity to present its new President and CEO to the greater Milwaukee community. The AACCW recently announced that Ossie Kendrix would lead the organization after the departure of Dr. Eve Hall, who accepted an offer to run the Milwaukee Urban League at the beginning of the year.
"The Breakfast of Champions is an essential platform for building partnerships that lead to wealth creation in the African American community. With just a few days on the job, I am excited to hit the ground running with this event," said Kendrix, president and CEO.
Philanthropist and entrepreneur Roland Parrish delivered the keynote address during the breakfast. Parrish is chairman and CEO of the National Black McDonald's Owner Operators Association (NBMOA), and founder of Parrish Restaurants, which owns and operates 20 McDonald's Restaurants with revenues exceeding $59.7 million.
"There is a term called "economic leakage," about if you spend $100 in the community how long does it stay in that community. So in the general market with the Caucasian community, if you spend $100 it stays in the community for 17 days. If you spend $100 in the Jewish community, it stays 20 days. And amazingly, if you spend $100 in the Asian community it stays days 30 days," Parrish said. "But if you spend $100 in the black community, it stays day 17 hours."
Parrish has been an advocate for minority owned suppliers, vendors, and franchise owners, and the focus of his remarks encouraged progress towards advocacy for diverse businesses.
AACCW also recognized its 2017 Strategic Partners during the breakfast, Associated Bank, BMO Harris Bank, Milwaukee Bucks and Northwestern Mutual as were honored for their commitment to supporting organizations dedicated to business development leading to job creation, and for building bridges in communities of color.
Read the article and view the photo essay that were produced as companion features for this news report.