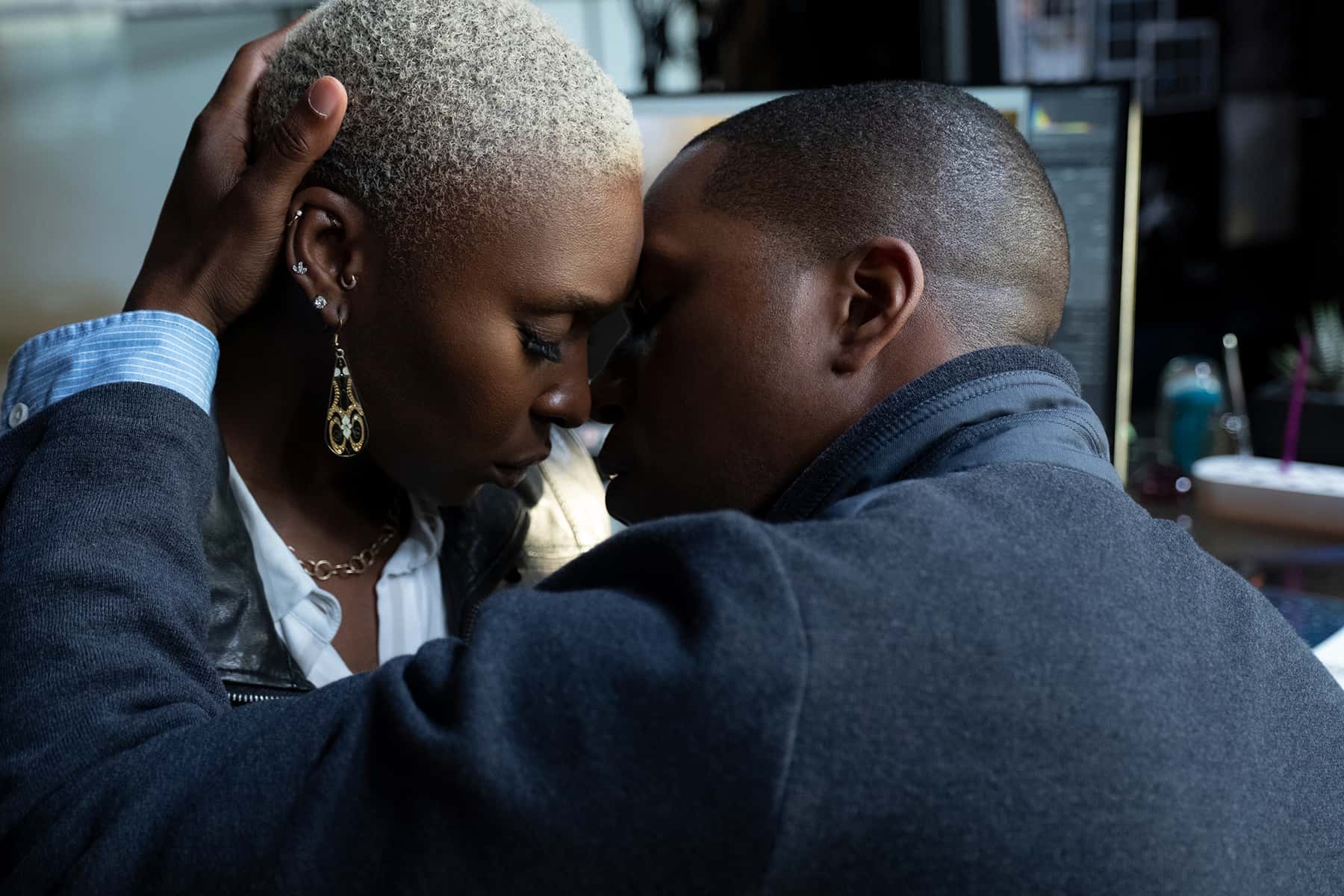 Written and directed by Milwaukee native John Ridley, who won an Academy Award for his "12 Years a Slave" screenplay, "Needle in a Timestack" is a science-fiction drama that follows a married couple struggling to maintain their relationship in a world where time travel exists, with the past and present constantly fluctuating.
Adapted from Robert Silverberg's 1966 short story of the same name, the film asks how far would a person be willing to go to be with the person they love the most.
If love is in the form of a circle, what lines would you cross to be with your soulmate? In this gripping, near-future love story, Nick and Janine live in marital bliss, until Janine's ex-husband warps time to try to tear them apart using Nick's college girlfriend. As Nick's memories and reality disappear, he must decide what he is willing to sacrifice in order to hold onto — or let go of — everything he loves. Can love endure in a future where time is fluid, and all of life may be just an illusion?
"Needle in a Timestack" was in development for quite some time. It was first announced in 2017, back when Ridley was still working on a secret Marvel series that was ultimately never produced. According to early reviews, the film's cast of stars have brought Ridley's unique vision of the future to life. It is one where people of color not only exist but thrive.
"In all his work, Ridley infuses a nuanced exploration of race, confronting the history and oppression that shape the Black experience. From the British Black power movement, to the flawed American criminal justice system, to slavery in the Antebellum South, Ridley frequently probes our past and present to contemplate the complexities of race. Now, in his vision for the future, he will surely bring this same thoughtfulness and intention to the screen." – Sоphіа Stеwаrt
Ridley was able to craft a future that removes the purely White identity of science and technology, perpetuated by sci-fi writers and filmmakers for decades. Lionsgate has the film set to premiere on digital, VOD, and in limited theaters on October 15.