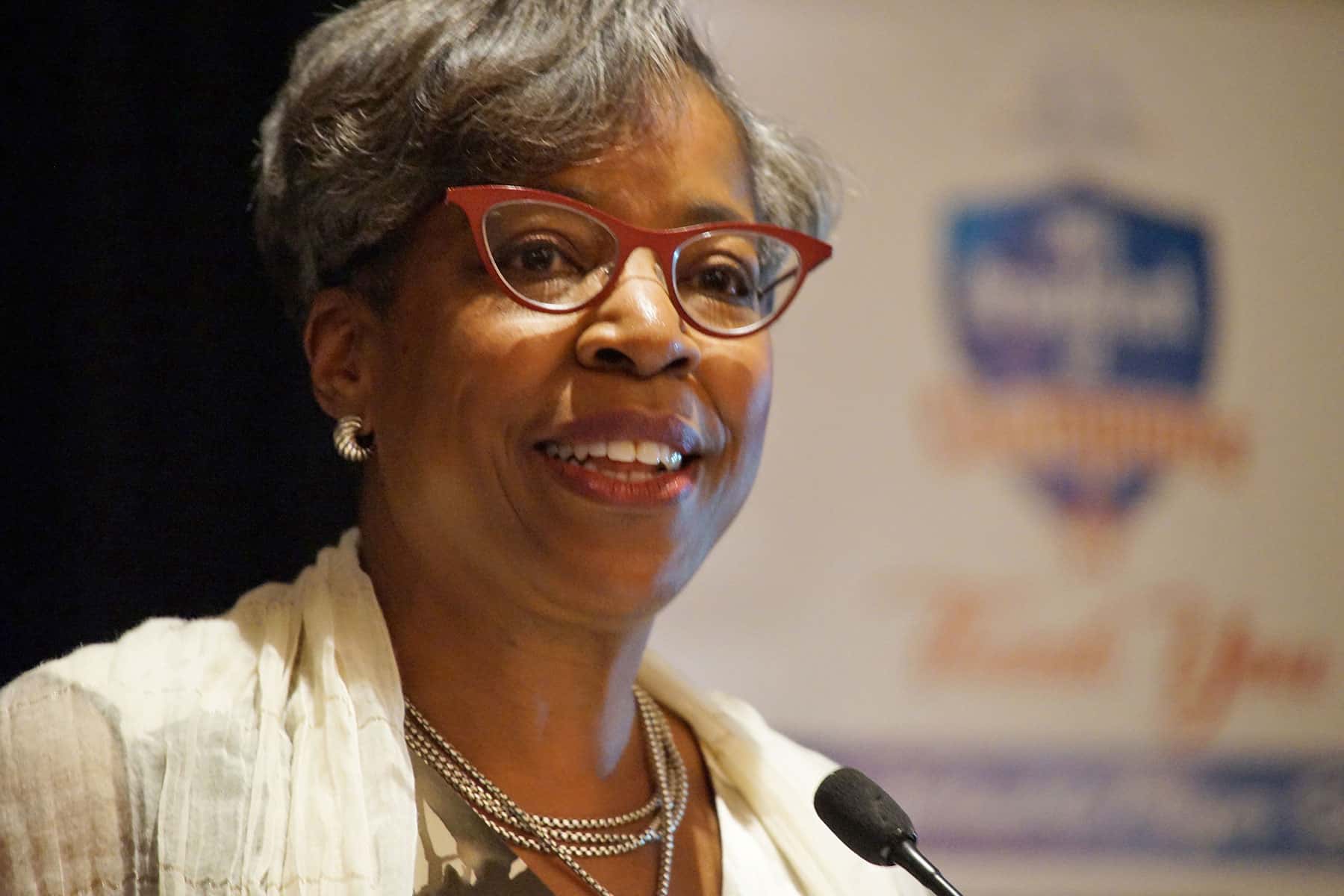 "Not to be cheered by praise, not to be grieved by blame, but to know thoroughly one's own virtues or powers are the characteristics of an excellent man or woman."
Cecelia Gore, president of the Brewers Community Foundation, was named the 2017 Business Champion at the 2nd Annual Breakfast of Champions. Hosted by the African American Chamber of Commerce of Wisconsin (AACCW) on May 9 at the Pfister Hotel, the award recognized Gore for her community leadership and philanthropy.
"Cecelia is an example of promises kept. Twenty years ago, she built a community. It is now called City Homes, Lindsay Heights, and Johnson park, this is the area that was filled with vacant homes, foreclosure and derelict houses. Cecelia was a pioneer," said Penelope Stewart, Columbia St. Mary's Community Outreach Coordinator and childhood friend of Gore. "She was the first person that did not give up in investing in the neighborhood. She also encouraged her friends to invest, and give back to the community."
The fundraising event also encouraged continued progress towards advocacy for diverse businesses. These images show highlights from the morning, as the African American business community celebrated its achievements, and offered reminders of the collective effort needed to overcome the current economic barriers so that everyone had an opportunity to succeed.
Read the article and view the photo essay that were produced as companion features for this news report.