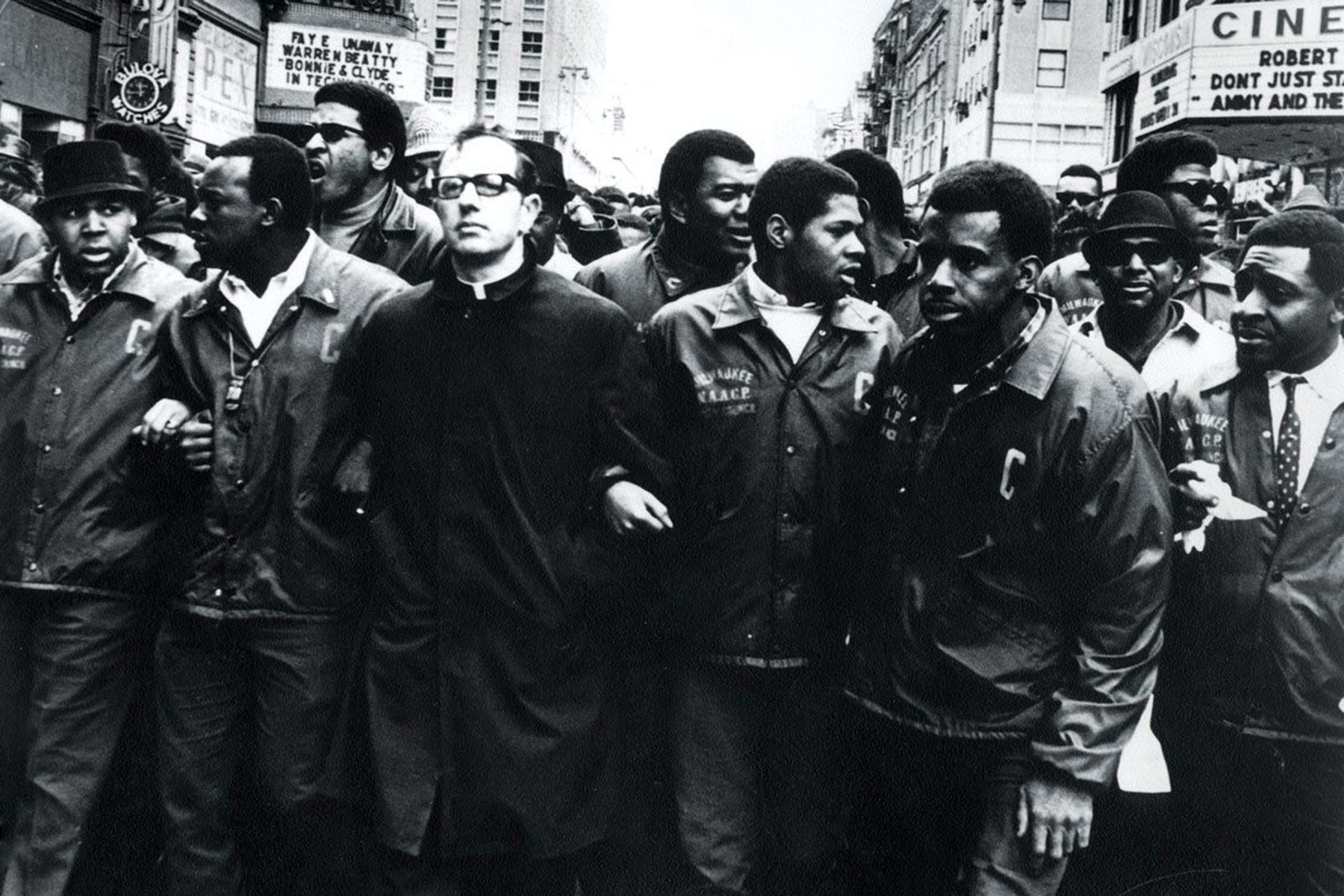 Let's think of it as an addition problem. What is the sum of Milwaukee's 200 consecutive nights of marching in 1967-68 for fair housing, plus 50 years plus the 200 Nights of Freedom events of the 2017-18 March On Milwaukee 50th anniversary?
That should be easy. 200 + 50 + 200 = 450, but if we add marches and years and events, then we are left with a question: 450 what? Do the numbers add up to fair housing? To racial equality? To the inclusive community where I want to live? Or just another year? Two years, if you factor in the Coordinating Committee's planning time?
As a member of the Milwaukee NAACP Youth Council in the forefront of those marches for local and national fair housing laws, and as a member of the March On Milwaukee 50th Anniversary Coordinating Committee, here is how I solve for the answer.
Racial equality? Not yet. Not hardly. Not given another misjudgment by Milwaukee police of an African American man. This one escalated from a simple parking violation into a taser-able offense involving at least six police officers. This one turned into national news because the African American tased for the parking violation was a member of Milwaukee Bucks, but as Sterling Brown said, if he had been someone without a public profile, the incident might not have garnered public outcry. It might well have gone without consequences for the officers, too quick to employ tactics that worsened the situation and turned it into another shame on Milwaukee.
Though the marches, years, and commemorative events have not yet added up to racial equality, they lay important groundwork by bringing to the forefront a history that had been forgotten or mis-remembered. In Milwaukee, 1967 had come to be remembered as "the year of the riots," rather than as a time of non-violent direct action to focus attention on the era's critical but neglected housing crisis.
This memory shift is significant. Although two of the three riots in Milwaukee in 1967 were by white people opposing non-violent fair housing marches, the image that the term "riot" conjures up for most people is that of African Americans out of control, and thus a stereotype of African Americans as violent is perpetuated.
The 200 plus March On Milwaukee 50th commemorative events had a combined attendance of several thousand people. These events included showings of the Wisconsin Historical Society's "Crossing the Line" exhibit, video and archival news footage presentations, community discussions, and talks by and with participants in the marches, historians, other scholars, housing issue specialists, and journalists who have written about Milwaukee civil rights history.
All this helped build community memory and a more accurate understanding of this history. As Professor of History and Political Science, Antonio Ramirez wrote about the Sterling Brown tasing, systems of racism and inequality "depend on people forgetting." The March On Milwaukee 50th anniversary education sub-committee is writing curriculum to facilitate teaching about Milwaukee civil rights history so that we do not forget. Learning this history can be empowering. Knowing young people were major movers for civil rights in 1967 and 1968 gives today's students a sense of their own agency, a transformative process we have seen during the 200 Nights of Freedom programs this year.
Let's turn to another aspect of our addition problem. What does 200 + 50 +200 add up to as an answer to Milwaukee's current issues with fair and affordable housing? That still remains to be seen, but it looms on the near horizon. To be precise, on June 11, for the next meeting of the Milwaukee County Board's Economic and Community Development Committee.
On the agenda for that meeting is a proposal to close the current loophole in the County's fair housing law. This loophole allows landlords to categorically refuse to rent to people with rental assistance vouchers. Under this proposal, housing assistance would be a protected category in the same way as race, sex, sexual orientation, and disability. Closing this housing assistance loophole is the policy that the March On Milwaukee 50th housing group identified as the housing issue to support during this important fair housing and civil rights anniversary year.
The housing voucher program is one of the tools created to further fair housing. This form of rental assistance allows low income renters, including people of color, a wider range of choice than they might otherwise have. The housing voucher pays the difference between thirty per cent of the family's income and the fair market rental price of the unit they wish to rent. They can use their housing voucher for any unit a landlord is willing to rent to them.
That is the rationale for the program, and it could work if families could find owners of properties they wish to rent who are willing to rent to them. In practice, however, African Americans and other people of color with housing vouchers find they are still discriminated against. Although it is illegal to refuse to rent to someone because of race, it is still legal in most of Wisconsin to refuse to rent to someone who holds a housing choice voucher. Refusing the housing voucher can be a cover for racial discrimination.
Researchers from Loyola University's Center for Urban Research and Learning found, in a 2014-2015 study of Milwaukee County's voucher participants, that a large majority of voucher holders encountered discrimination in their housing search. The most pronounced barrier to participants using their voucher outside the City of Milwaukee was finding a place that would accept rent assistance. Half of housing choice voucher households currently are in census tracts that are 70% or more Black or Hispanic, but only 26% of all renter-occupied units and 16% of all occupied units are in these tracts. These numbers complicate the civil rights and fair housing equation: the action, plus waiting, plus remembering equation.
Fair housing? Not yet. We did, however, take one small step toward opening up housing opportunity on the April 11 anniversary of the passage of the Civil Rights Act of 1968 with its fair housing provision. The Greater Milwaukee Association of Realtors held a public event on that date to announce a $12,500 contribution to Housing, Inc., a Milwaukee non-profit that works to further home ownership. For the event the GMAR designed and made pins that sum up the basic principle: Fair Housing Makes U.S. Stronger.
Closing the housing voucher loophole in the County's fair housing law is another small but important step our community can and should take on this anniversary year. After 200 nights of marching, after 50 years, after more than 200 golden anniversary events, let's stop adding in complications and start subtracting out obstacles.
The Milwaukee County Board needs to hear public words of support, for the proposal to close the housing voucher loophole in current County fair housing law. The County's event calendar has the all contact information of board members on the Economic and Community Development Committee, to direct community voices that need to be heard.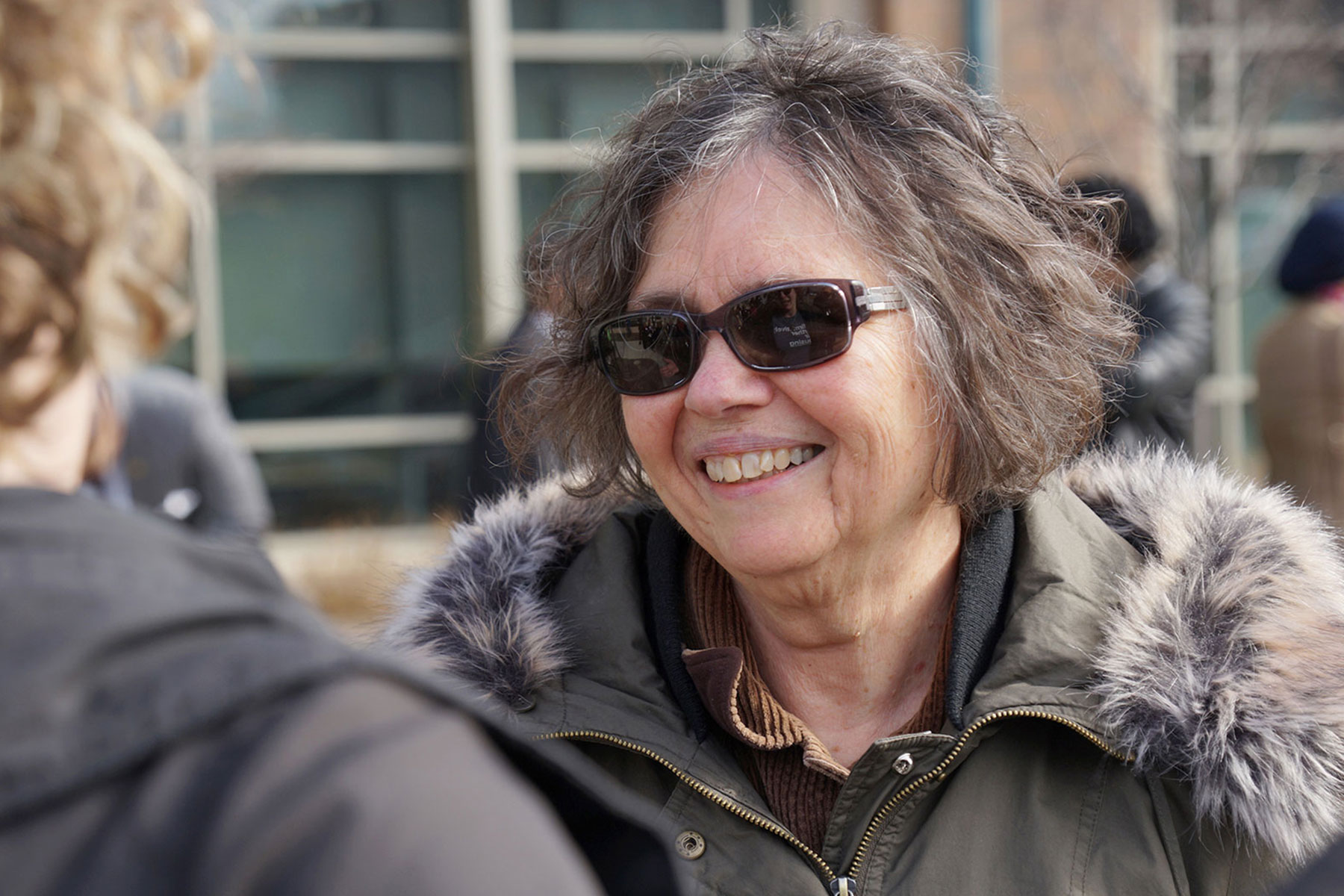 © Photo
Howard Berliant / Wisconsin Historical Society and Lee Matz