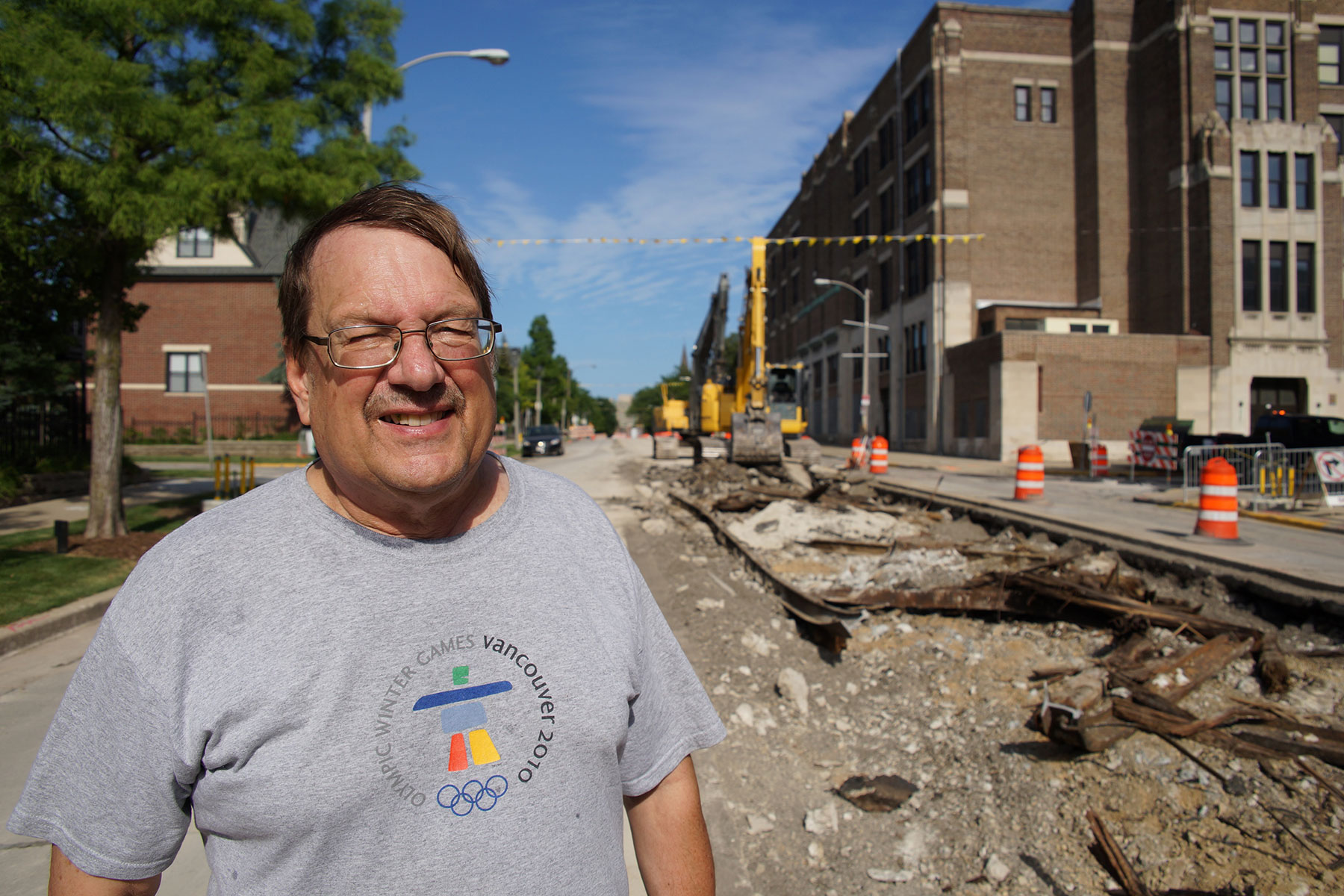 The Milwaukee Independent caught up with transit historian Russell E. Schultz along E. Ogden Avenue, as Streetcar construction crews excavated the road from N. Van Buren Street to N. Cass Street.
Underneath the paving asphalt were the timber and twisted rail relics from the old Milwaukee Streetcar, Route 10.
"I was seven years old when the line was abandoned," said Schultz. "I had a chance to ride just a few weeks before the end of service, so I do have good recollection of streetcars in Milwaukee."
A photo essay and this video interview with Schultz document yet another discovery of Milwaukee's transit history just below the city streets.
The Milwaukee Independent