360° Video: TeddyLoid remixes the Rave at Anime MKE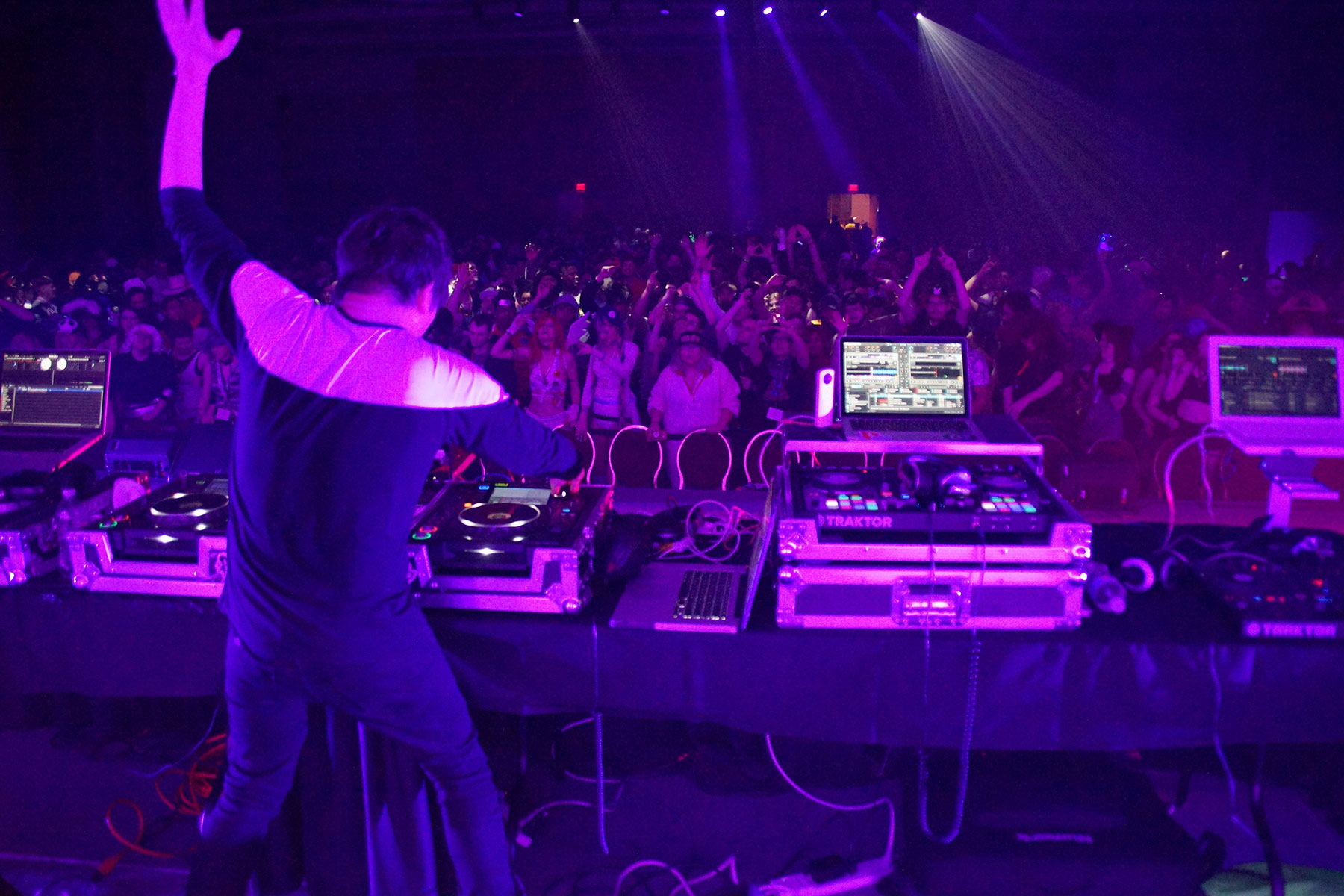 The Milwaukee Independent produced this 360° video segment of a performance by Japanese musician TeddyLoid, who headlined the Nocturnal Underground on February 17 during the 11th annual Anime Milwaukee.
Viewers can spin the camera in any direction while the footage plays to watch the concert. A traditional static video clip has also been produced as a sample from the 2018 dance party, that featured hits produced and mixed by TeddyLoid.