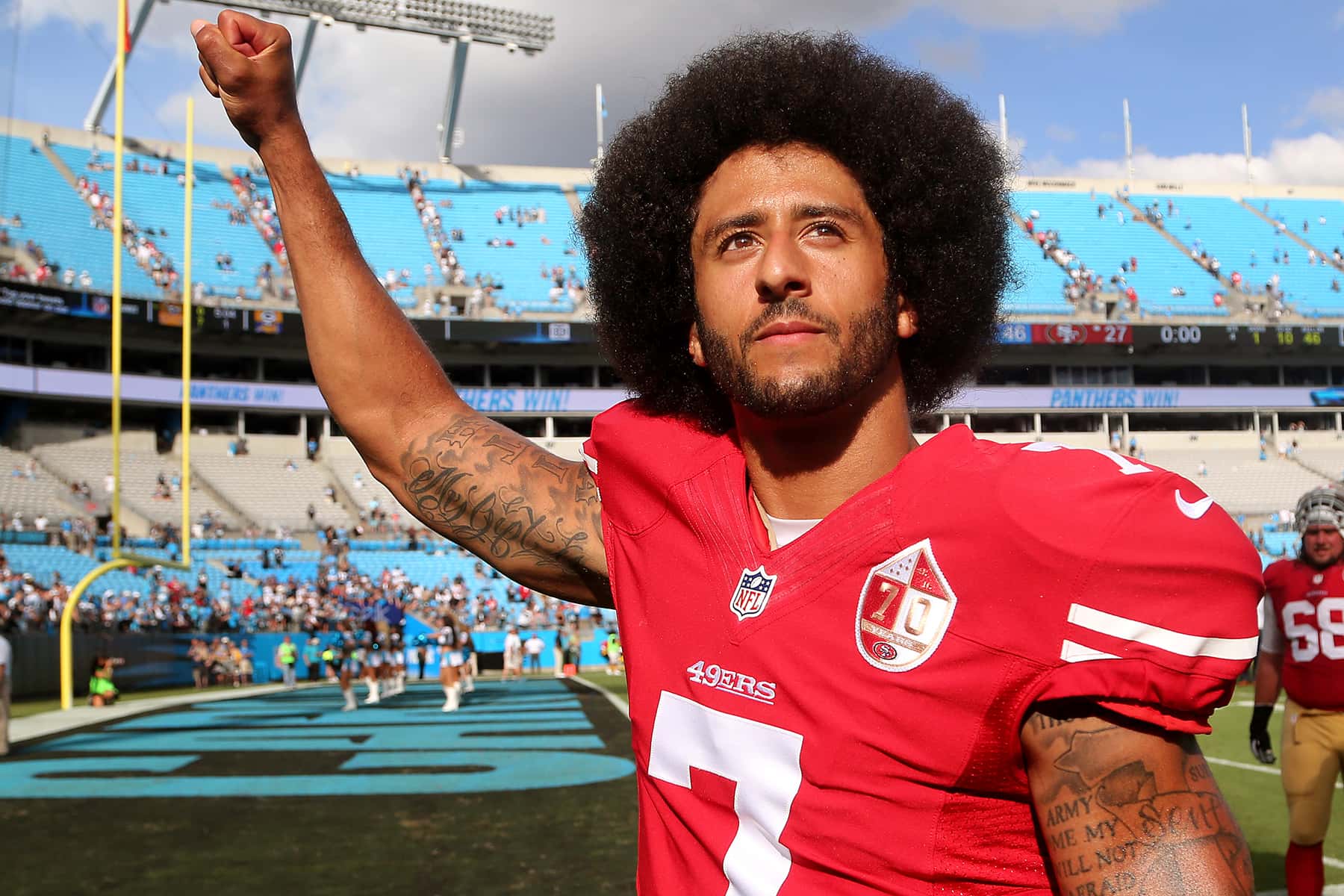 Wisconsin Republicans erased any mention of former NFL quarterback Colin Kaepernick from a resolution recognizing Black History Month on February 12, saying he was too controversial to be included in a list of influential black leaders.
Kaepernick, born in Milwaukee, has remained a devoted supporter of civil rights causes despite vocal, continued opposition from those who have unilaterally branded him "unpatriotic." Over the past few years, Kaepernick has famously donated over $1 million to various rights-based and community charities–including a $25,000 donation to Milwaukee's own Urban Underground youth program–and has founded a free "Know Your Rights Camp," dedicated to advancing education, empowering youth, and teaching young people how to properly interact with law enforcement.
With February being Black History Month, Wisconsin's Legislative black caucus had proposed a resolution honoring a number of black leaders, including Kaepernick. That did not go over well with the GOP. Republican leaders drafted their own resolution that did not include Kaepernick but did add Mandela Barnes, the state's first black lieutenant governor, and Vel Phillips, the state's first black secretary of state.
Assembly Majority Leader Jim Steineke, who is white, told reporters during a news conference that Kaepernick was left off the list "for obvious reasons." He later added that Kaepernick was a controversial figure. Democratic Representative David Crowley of Milwaukee, who authored the resolution, called the episode "a textbook example of white privilege" and a "slap in the face."
"Many of these people that you don't agree with will still be in the history books that your children and grandchildren will be reading," Crowley said on the Assembly floor. "The biggest issue that we have as a Black Caucus is people choosing to pick our views for us as black people."
Kaepernick used to play for the San Francisco 49ers, when he began kneeling during the national anthem before games in 2016 to protest police brutality and racial inequality. President Donald Trump has repeatedly slammed players who kneel during the anthem.
Wisconsin Republicans tried to bring their resolution excluding Kaepernick to the floor but fell short of the two-thirds majority they needed after all the chamber's Democrats voted against the move. Republicans said they tried to honor black history and moved on to another bill.
After that vote, Crowley said many see Kaepernick as unpatriotic without truly knowing him. He said deleting Kaepernick's name was racially motivated and that he should not need to get permission from white lawmakers to put together a list of black leaders. None of the Assembly Republicans are black and none defended deleting Kaepernick's name on the floor.
"In the long tradition of Black athlete/activists including Jack Johnson, Jackie Robinson, Muhammad Ali, and many others, Kaepernick shows us that those who have a platform can and should use it to speak out on behalf of the oppressed," said Democratic Representative Jonathan Brostoff. "Unfortunately, Kaepernick finds himself today being demonized by the same types of people who demonized countless Black activists before him. Just as Muhammad Ali was banned from boxing for a time for his political views and Dr. Martin Luther King, Jr. was called unpatriotic for his criticisms of the US government, Kaepernick faces constant criticism for doing the right thing."
Last year's Black History Month resolution ran into similar hurdles in the Assembly after Republican Rep. Scott Allen, who is white, complained the resolution honored only a select group of black leaders rather than all blacks from Wisconsin. The chamber ultimately passed two resolutions — one written by black lawmakers and one written by Allen.
© Photo
Rоbеrt Hаnаshіrо and Gеrry Mеlеndеz