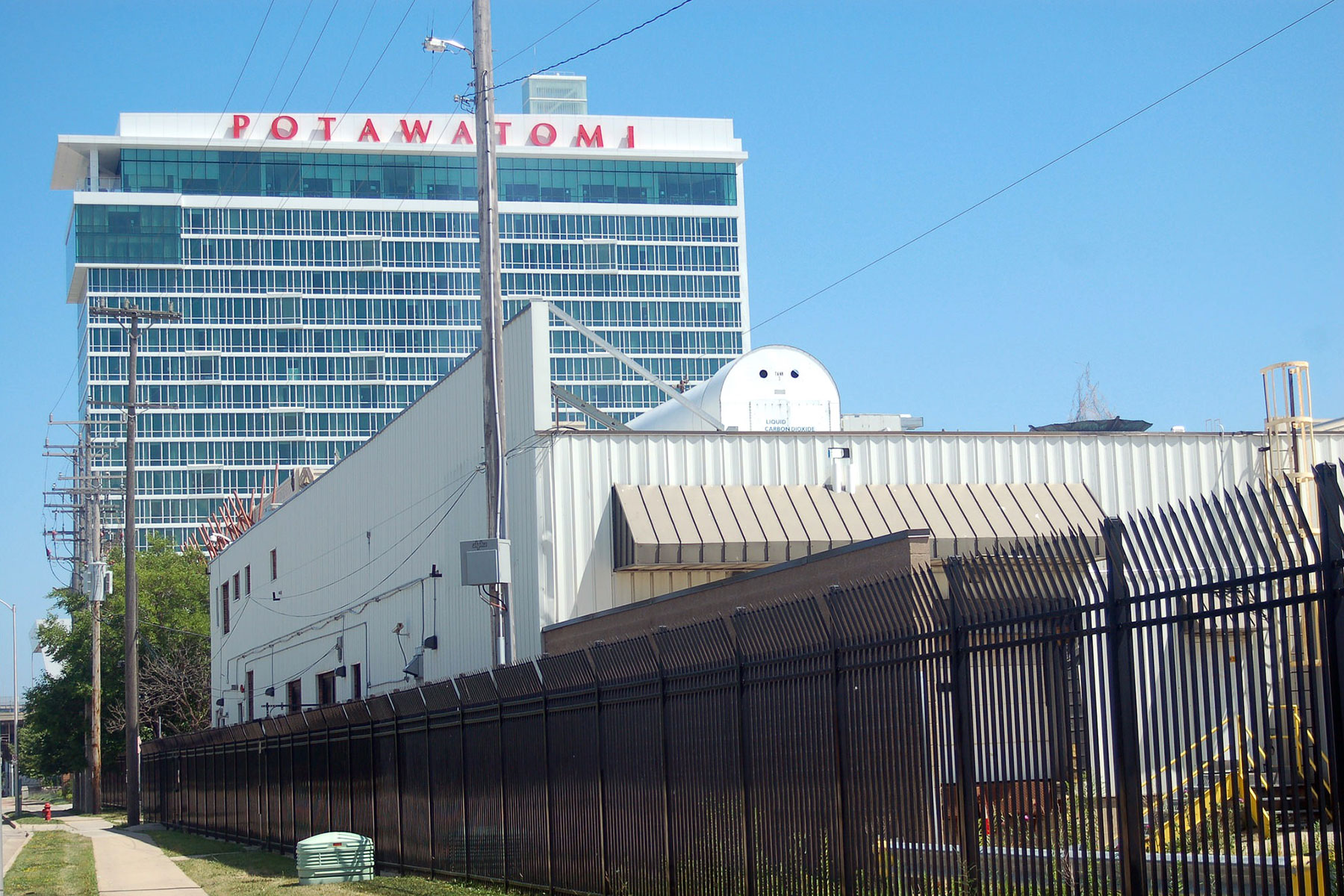 "We were shocked. One day we had a job, and the next we didn't."
For Donna Jones the memories are still fresh. Two years ago this week, she was one of hundreds of workers at the Cargill Inc. beef slaughterhouse in the Menomonee Valley herded into a large break room and told their services would no longer be needed.
Jones worked 35-40 hours a week as a bagger on the kill floor at the slaughterhouse, at 1915 W. Canal St., for three years. Like most of the employees — some of whom had been there for decades — she had no inkling that her job had run its course. More than 600 jobs would eventually be lost.
Like Jones, Beatriz Hernandez, who worked for 11 years in Cargill's parts department, remembers the intense emotions she and others felt after losing their jobs.
"We didn't know what to do with ourselves," Hernandez recalled. "'Now what?' we were all asking."
Jones and Hernandez were among 438 displaced Cargill workers seeking out services through the Hire Center at Employ Milwaukee, a component of the Milwaukee Area Workforce Investment Board. According to Julie Cayo, director of policy and fund development for Employ Milwaukee, 2338 N. 27th St., services include help applying for unemployment, remedial math and reading, transportation, childcare assistance, resume writing, job training and job search. The program is still providing services to 37 former Cargill workers, Cayo added.
Jones earned her high school equivalency diploma at Employ Milwaukee, and is preparing to enter her second semester at MATC, where she's working toward an associate's degree in early childhood education. When she's not taking classes at MATC, Jones spends 10 hours a week at the Hire Center, receiving help in math.
Hernandez also went back to school, completing an office technical assistance program at MATC. She then was offered a four-month internship as an office technical assistant for Employ Milwaukee. Upon completion, she got a full-time job.
"I experienced the program from both sides, first coming here needing the help and now I'm able to help others," Hernandez said.
Because of the cattle shortage that led to the closure of Cargill's slaughterhouse, Employ Milwaukee was able to file a petition on behalf of former workers with the U.S. Department of Labor's Trade Adjustment Assistance (TAA) program, which allowed workers to continue receiving benefits and other training for two years after their unemployment benefits ran out. Recipients also can file for an extension after that time period.
Ricardo Ybarra, director of adult services at Employ Milwaukee, had recently started his job when he was called upon to help hundreds of former Cargill workers in August 2014. Though it isn't the largest group of displaced workers he's served during his tenure, Ybarra said Cargill presented several unique challenges, many related to the diversity of its workforce.
"There were Spanish speaking, Somali, Burmese, and within the Burmese there were subgroups, and there were Arabic speakers as well," Ybarra said.
The organization was able to provide services to workers in their native tongues, according to Ybarra. Originally from Burma, Maung Pa Aye, operated a cutting saw on the kill floor at Cargill for six years, and then was hired by Employ Milwaukee to work with displaced Burmese workers and others. First an outreach worker and then a resource room specialist, he created a Burmese forklift certification training program for former Cargill workers. CNining was also offered in Spanish.
Aye also earned his high school equivalency diploma, and is now taking online courses in graphic design. He said that while he and others have gained sound training for new careers through Employ Milwaukee and TAA, not all the former workers have taken advantage of the opportunity. According to Aye and Jones, some displaced workers found factory jobs in the meat and other industries, while others are waiting for their benefits to end before they look for another job.
"The majority of us did what we had to do to take advantage of the opportunity to gain an education," Jones said.
Despite the slaughterhouse closure in 2014, Cargill is still active. According to spokesman Michael Martin, the Cargill company has approximately 1,000 workers in the Milwaukee area, including 500 at the Butler ground beef facility, 220 at the Milwaukee ground beef facility and 250 at a recently acquired cocoa and chocolate facility, formerly the Ambrosia chocolate plant. In September 2014, 50 laid-off Cargill workers were hired at other Cargill facilities, of 300 who applied.
Cargill no longer tracks the former workers, said Martin, though the company did conduct a series of job fairs and provide other support for the displaced workers in the months following the plant closure.
The Forest County Potawatomi Tribe purchased the shuttered Cargill slaughterhouse and another Cargill property last year for $6.3 million. Both of the properties sit adjacent to the Potawatomi Hotel & Casino, 1721 W. Canal St. According to Potawatomi spokesman Ryan Amundson, the tribe is still deliberating about the best use for the building that housed the slaughterhouse. Federal laws prohibit the property from being used for gaming.
For Jones, the closure of Cargill's beef slaughterhouse remains a bittersweet memory. While she acknowledges that without the educational training she's received as a result of the closure she'd be further from realizing her goal of opening a daycare center, she misses the camaraderie at Cargill.
"All of us there, we were like a family. We talk about how much we miss each other all the time," Jones said.