Segregation puts Milwaukee-Waukesha and Racine on list of top 5 worst cities for black people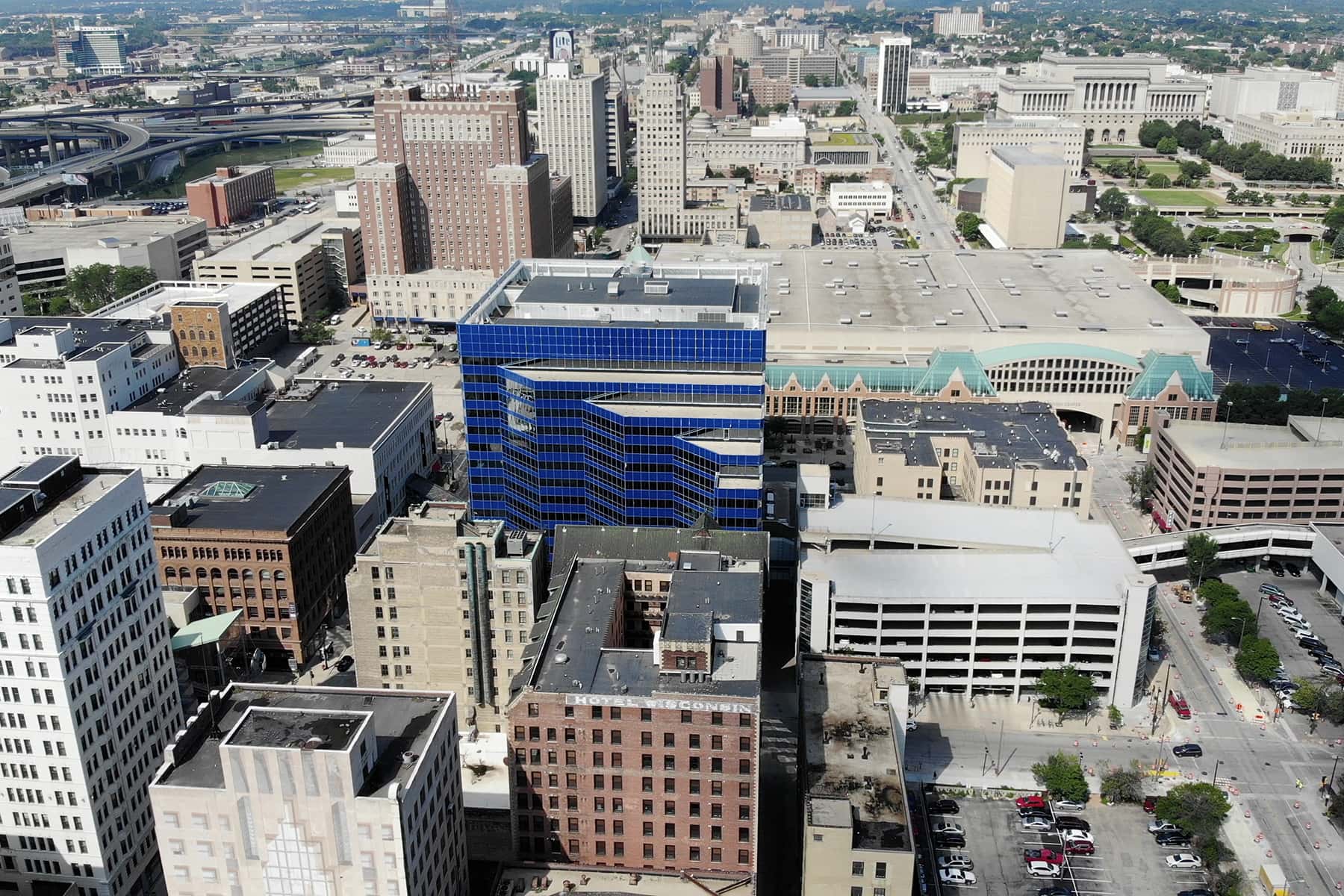 Black Americans living in Milwaukee and Racine are making half of the median income of their white counterparts and are nearly 12 times more likely to be imprisoned than white residents.
Based on those outcomes, Milwaukee and Racine have been ranked second and third, respectively, as the worst cities for black people to live in by 24/7 Wall St., a Delaware-based financial company. 24/7 Wall St. looked at eight measures to assess race-based gaps in socioeconomic outcomes in each of the country's metropolitan areas.
"Disparities in socioeconomic measures exist to some degree nationwide," the report states. "However, in certain cities, gaps in outcomes along racial lines are chasmic."
24/7 Wall St., which produces financial news for websites including MarketWatch, Yahoo! Finance and TheStreet.com, used data from the U.S. Census Bureau's 2016 American Community Survey to compile its list of the top 15 worst cities for black Americans to live.
They also looked at household income, high school and bachelor's degree attainment, unemployment rates and homeownership. The 15 cities rated the worst for Black Americans are:
Waterloo-Cedar Falls, Iowa
Milwaukee-Waukesha-West Allis, Wisconsin
Racine, Wisconsin
Minneapolis-St. Paul-Bloomington, Minnesota
Peoria, Illinois
Elmira, New York
Decatur, Illinois
Niles-Benton Harbor, Michigan
Kankakee, Illinois
Fresno, California
Springfield, Illinois
Trenton, New Jersey
Danville, Illinois
Rochester, New York
Chicago-Naperville-Elgin, Illinois
Milwaukee's discriminatory housing policies from the 1940 through the 1970s are still largely defining residential patterns in the city, according to the report, which used research from the University of Wisconsin-Madison.
"Segregation can contribute to income inequality," the report found. Today, the typical black household in Milwaukee earns $27,834 a year, compared to the white median household income of $65,568.
In Racine, the median income for black residents is $26,888 compared to the typical white household income of $63,507. Life for African-Americans in Milwaukee and Racine has gotten worse over the last year, according to the report. In 2017, Milwaukee ranked third and Racine ranked fourth.
Milwaukee Mayor Tom Barrett said the city is constantly working to improve economic conditions in Milwaukee with a particular focus on groups who have traditionally been excluded from economic participation.
"We are very aware of challenges among people of color in Milwaukee and that's why so much of our economic development efforts goes toward empowering individuals who are not participating fully in our economy," Barrett said. "The most important step is to create a family-supporting job for everyone who wants one."
Racine Mayor Cory Mason said there are challenges in his city but they are not insurmountable. He said the city is working with multiple entities including the county and nonprofits to begin to tackle Racine's racial struggles.
"(The report) does underscore the result of years of these challenges are real and deep and take real effort and intentionality to address," Mason told WPR Monday evening.
Mason is also optimistic that Foxconn's plans to build a $10 billion, 20 million-square-foot LCD panel manufacturing complex just east of Interstate-94 in Racine County could provide jobs to minorities and help reduce inequalities.
Milwaukee Alderman Khalif Rainey said the report speaks to the need to establish an Office of African-American Affairs, which he proposed two years ago. Barrett included $800,000 in the 2019 city budget for the creation of such an office.
Rainey said the office, which will be on Milwaukee's north side, will be a one-stop shop promoting equal opportunities for African-American residents in areas including business ownership, job creation, job training, home ownership, health care and education.
"While building renovations could begin early next year, I cannot emphasize enough the urgent need to develop this center and to maintain if not expand its momentum to be a positive force for better and richer lives," Rainey said.
Ranell Washington, co-founder of Social X MKE, a networking group founded six years ago to attract and retain minority talent to Milwaukee, said the study does not go deep enough into the issues affecting black people in the city. Washington said lack of family-supporting jobs available for people with only a high school degree has hurt the African-American communities in Racine and Milwaukee.
"We need to figure out how to get those types of jobs back so people aren't making single digits when they finish their diploma if they don't go to college or a trade school," Washington said.