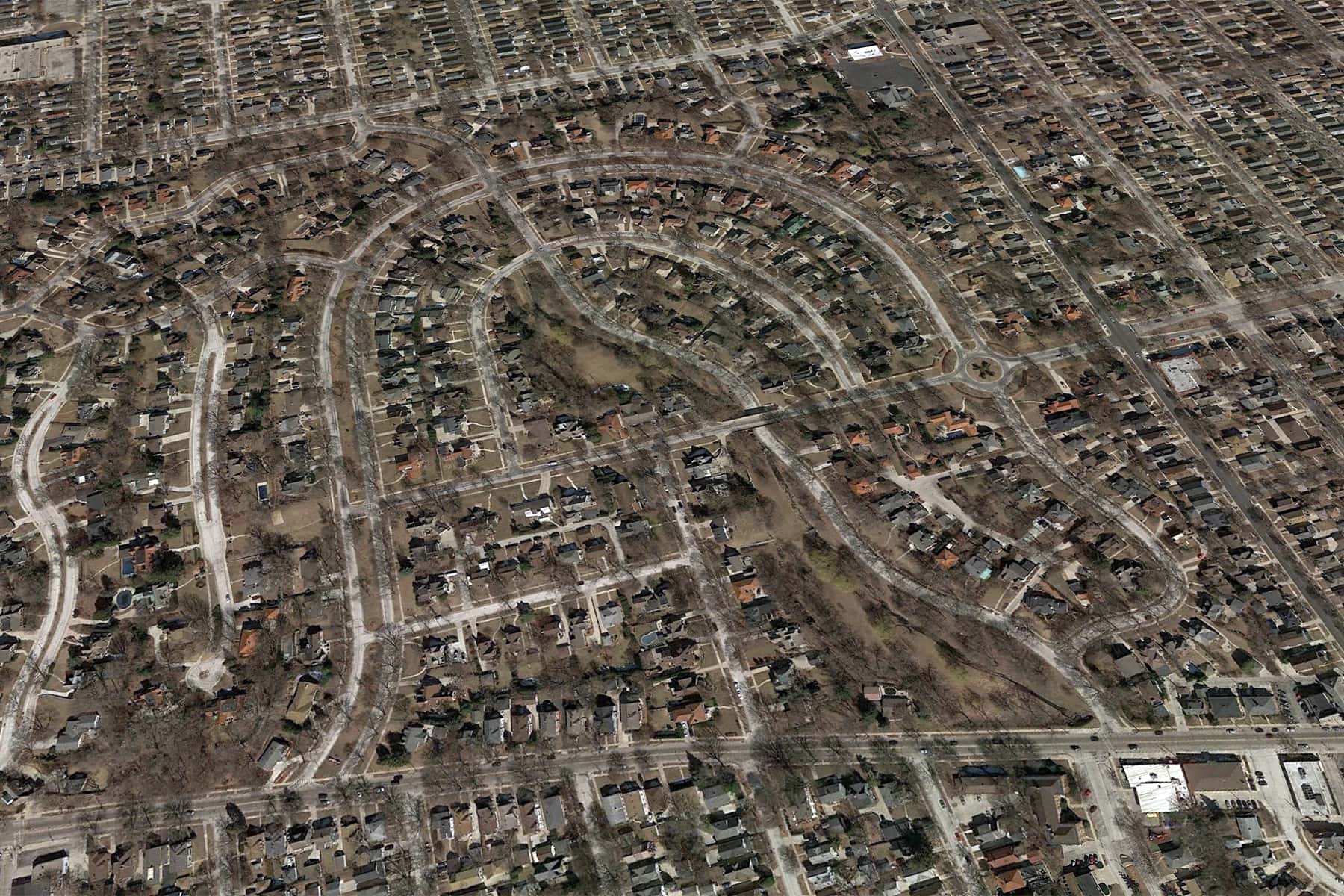 The story about the shape of Washington Highlands, a district on the National Register of Historic Place, comes from the urban legend that the developers either covertly or overtly decided that they wanted to shape it like a Prussian army helmet.
The Washington Highlands neighborhood consists of 375 beautiful houses arrayed over 133 acres on the eastern edge of Wauwatosa, between 68th and 60th Streets. The area is commonly known as the "high rent district." There is a common rumor about the neighborhood that Julia Griffith wants to end. She is the program director for Historic Milwaukee, which is planning a program around the area.
"There was this persistent rumor that the neighborhood was designed to look like a Kaiser's helmet. And a few of our researchers, myself included, determined that wasn't the case," said Griffith.
Inside the Highlands is Applecroft Park — its base is at the intersection of Washington Circle and Washington Boulevard — which was once an orchard on the Pabst Farm. Brian Fette is a researcher for the May 11 Historic Milwaukee Spaces and Traces tour, which is covering the 100th anniversary of the Washington Highlands.
"It's a rumor that just won't end. It has very long legs, and almost every generation somebody will need to refute this story," said Fette.
The myth has more than just the shape going for it. One of the landscape architects who planned the Highlands in 1915 was the German architect Werner Hegemann. His firm was hired by a group of developers named Richter, Reutemann, and Adolph Dick.
"The reason they designed it the way they did was to not have to grade this from its natural landscape, not have to destroy the trees," added Fette. "The other problem is a creek runs right through the center."
Fette believes that the reason the beginning of Washington Circle looks like a top half of a "helmet" to some people, "is because developers couldn't build the land where the creek comes through. That was parkland. Hegemann walked through here extensively to try to figure out how to lay out the streets following the contours."
He also pointed out one other flaw in the Prussian helmet theory: "People also see the Washington Highlands from the air, but Charles Lindbergh didn't come by until 1927."
As a result of all the factors, the shape of Washington Highlands had much less to do with German propaganda and much more to do with a hill on the east side of Wauwatosa.
Mіtch Tеіch and Laurеn Sіgfussоn
Library of Congress, Fort de la Pompelle collection, and Mitch Teich
Wisconsin Public Radio (WPR) is a civic and cultural resource that exists to enlighten and enrich the quality of life for its listeners. Help support their mission with a contribution.