"Playing Army" with deadly results: Federal lawsuit filed against Kyle Rittenhouse and Kenosha Militias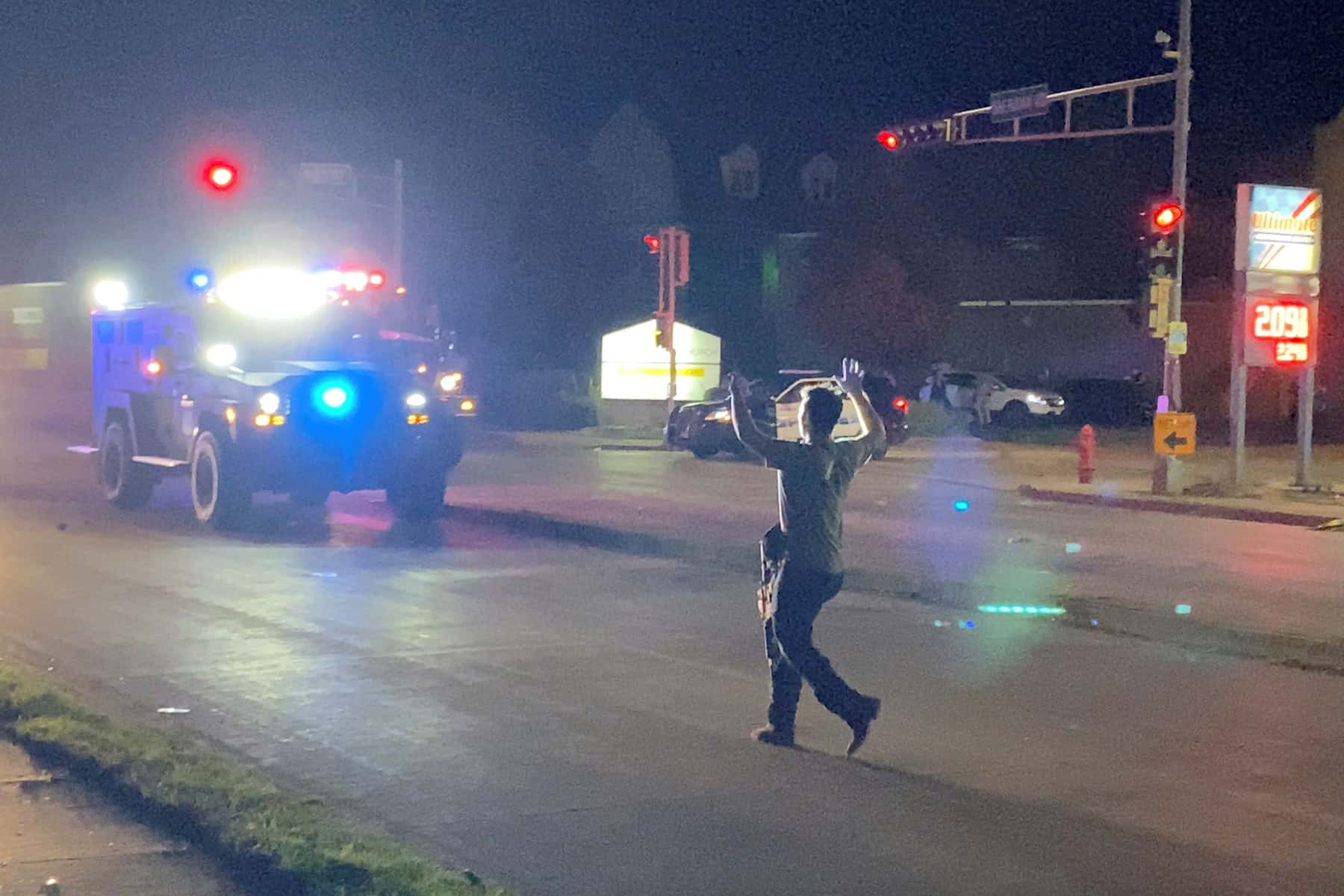 Four people have filed a federal civil rights lawsuit against Kyle Rittenhouse, the Illinois teenager charged with killing two protesters and wounding a third during the protests in Kenosha that followed the police shooting of Jacob Blake in August.
Other defendants in the lawsuit are Facebook, two militia groups, and two other people the plaintiffs say were involved in militia actions during the protests.
The suit, filed on September 22 in the Eastern District of Wisconsin, claims Rittenhouse, the militia groups, the individuals and the platform they used to organize their patrols of Kenosha protests all violated the plaintiffs' constitutional right to protest through intimidation, inflicted emotional distress and caused physical harm.
"It's really one of those moments in the United States where the rubber hits the road," said Jason Flores-Williams, attorney for the four plaintiffs. "It's important to stand firm and fight for human dignity, and constitutional rights, right now, before it's too late."
Flores-Williams said the suit is particularly important in the run-up to what could be a contested presidential election, with protests across the country potentially to follow.
The complaint references conspiracy theories, and racist and anti-Semitic rhetoric that have been linked to right-wing extremist violence in other parts of the country, such as at the 2017 Charlottesville "Unite the Right" rally, and in online forums and groups.
"In our society, heavily armed groups of untrained men are free to possess ludicrous opinions about Hitler having admirable qualities, Black people being intellectually inferior to whites, or our government being controlled by Satan-worshipping pedophiles funded by a Jewish cabal," the complaint reads. "However, when these beliefs turn into a conspiracy to deprive the rest of us of our constitutional guarantees through threats, fear, assault, violence, and murder, then the actions and coordination of these right wing militias become the subject matter of our law.
"We have an army. We do not need people playing army — particularly when their targets are engaged in the expression of fundamental rights," it continues.
The lawsuit was filed on behalf of Hannah Gittings — the partner of Anthony Huber, one of the two people Rittenhouse allegedly shot and killed — and three others who were at the protests.
The other plaintiffs, as described in the complaint, are a Kenosha resident named Christopher McNeal who was "confronted, commanded, assaulted and harassed" by militia members; Milwaukee resident Carmen Palmer, who traveled to the Kenosha protests with her children and her church group and was threatened with rifles, pepper sprayed, and had her tires slashed; and Nathan Peet, another Kenosha resident, who witnessed the death of the first man Rittenhouse allegedly shot.
"They (the militias) engaged in a pattern of harassment and assault, forcing people to protest, to the degree that they could, at the end of the barrel of an assault rifle," said Flores-Williams.
The complaint contains screenshots of Facebook and Reddit posts on the "Kenosha Guard" and "Boogaloo Bois" pages, including several posts by the two other men named in the lawsuit, Ryan Balch and former Kenosha alder Kevin Mathewson. The complaint describes Balch as "a Wisconsin resident, Nazi sympathizer and avowed member of the Boogaloo Bois," and describes Mathewson as the commander of the Kenosha Guard.
The plaintiffs are seeking damages, and an injunction preventing Facebook from "violating its own policies that are supposed to prevent violent rhetoric, militia groups, and other racially motivated hate groups from congregating and interacting on its site." Facebook received more than 400 reports that posts in the Kenosha Guard group were violating the platform's standards, according to the suit.
"We want Facebook to enforce its own rules, and not let its tools and platforms be utilized by extremist groups to assault and violate the rights, and ultimately kill protesters of conscience," said Flores-Williams.
Just as important, he said, was a chilling effect to armed right-wing militias moving forward.
"We can send an overall message to these organizing extremist militias that you can't do this within communities," he said. "If you think it's just going to be an easy thing where you post a couple things on Facebook, you get together and you play army and then you go intimidate people you don't agree with or you don't like the way they look, you can't do that just freely – there's going to be legal consequences."
Shеllеy Pаuls and Lee Matz
Donate: Wisconsin Public Radio
These headline links feature the daily news reports published by Milwaukee Independent about the George Floyd protests, the revival of the Black Lives Matter movement that followed, and their impact on the local community in for 8 months from May to December of 2020.