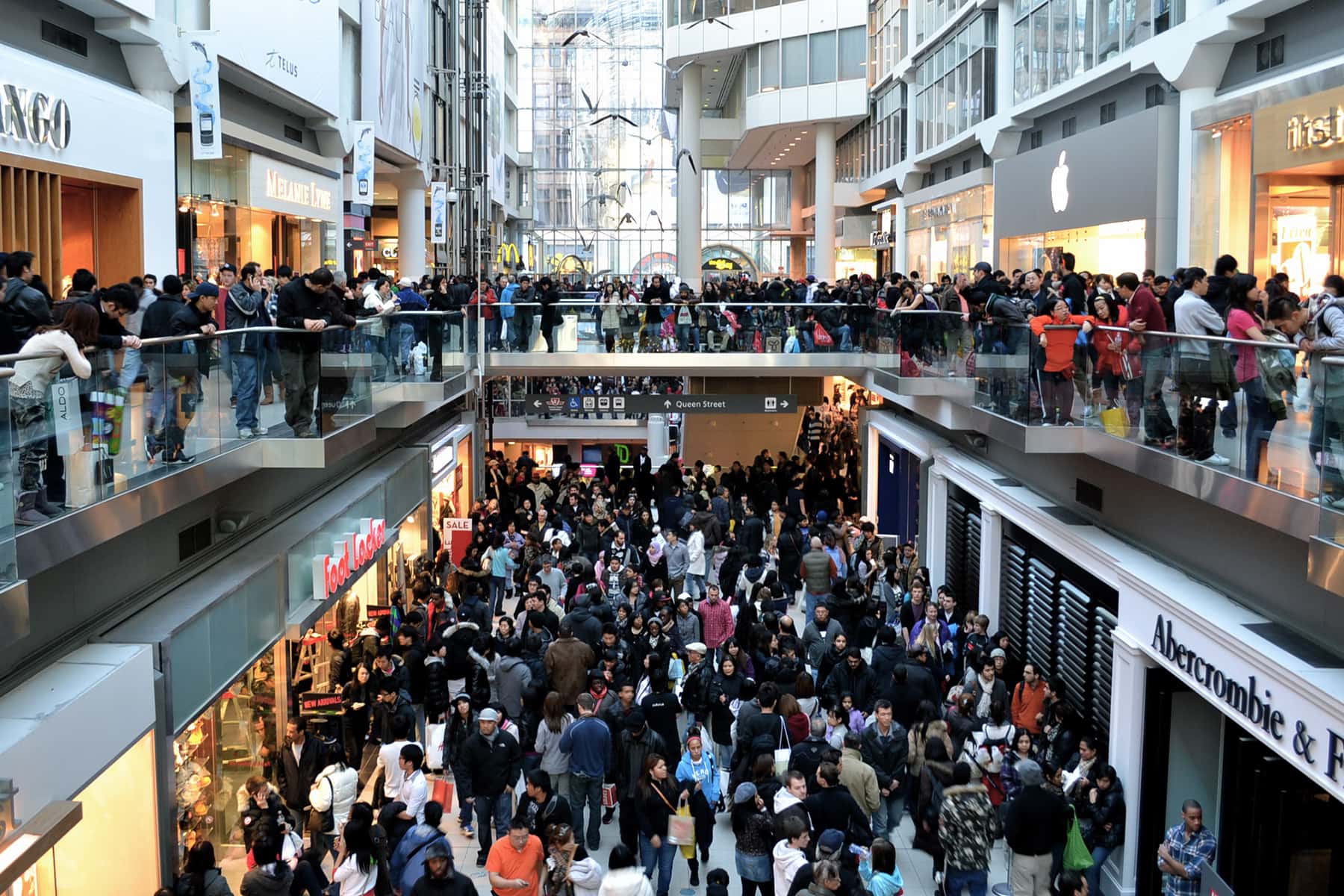 The registers at brick-and-mortar stores did not ring as frequently last Christmas, because more consumers opted to buy their presents earlier, on Black Friday, the annual event where shops slash prices to boost sales.
This year it will take place on 23 November and will be followed three days later by Cyber Monday, another consumer focused sales push aimed at people spending online. So popular have these days become that they encouraged shoppers to increase their spending last year despite a protracted squeeze on household income.
It is likely that once again all the big retailers will take part this year in the weekend of discounts, but are the bargains as good as they would like us to believe? And what do consumers need to beware of when buying on the day that has become the start of Christmas shopping?
Do I need this?
Martin Lewis of MoneySavingExpert has a simple rule when it comes to shopping, which is worth bearing in mind when the Black Friday offers start appearing far in advance of the day itself. Ask yourself whether you need the item you are considering buying and whether you can afford it. Then check to see what the prices are elsewhere.
If you do have some money to spare, ask yourself if you will use it and whether the item is worth buying. And again, make sure that you check the prices elsewhere. There is no point in buying something that has an enormously reduced price but will only gather dust on the shelf once it is delivered.
How much is the discount?
Frequently, a deal is not a deal at all. Last year, consumer group Which? found that many items discounted over the Black Friday weekend could have been bought cheaper or at the same price at other times of the year. More than half of a selection of items surveyed were cheaper before the event and a similar number cost less afterwards.
With that in mind, it is best to research the item you want before you buy. Televisions are likely to be one of the most popular items discounted over the weekend, so if you are aiming to buy one, know what you are looking for in advance instead of wasting time on the day checking whether the one on offer is suitable.
One useful tool for checking the price history of a product is the CamelCamelCamel website, which allows you to check a product's price history on Amazon. This way, you can see whether the item has ever sold for less than the Black Friday sale price. There are also numerous price-comparison sites that collate the cost of products across the web.
Am I covered as usual?
As always, just because you are buying in a sale does not mean your rights evaporate. The rules are set out in the Consumer Rights Act: in the event that you buy an item that turns out to be faulty, you should first go to the retailer, recommends Which?. In the first 30 days, you can reject something that is faulty and get your money back. After 30 days, retailers can replace or repair the faulty item instead of giving a refund. Returning goods that are not faulty for a refund or an exchange is possible if a retailer has a returns policy, which is usually within 28 days of purchase.
Under the Consumer Contracts Regulations, you can cancel an online order up to 14 days from the time the goods are delivered to you. It is also up to the retailer to deliver the goods to you and to rectify the situation if there is a problem. The Consumer Rights Act also extends to digital media such as games, ebooks, films and music. If the content is faulty, you can claim a replacement.
Beware of scams
In the frenzy of activity and deal announcements during the sale weekend, it is easy to lose track of where the offers are coming from. Beware of deals that pop up on social media or if there are unsolicited calls on and around the sale days. Last year, Action Fraud warned people to avoid clicking on links from text and WhatsApp messages, over concerns that they may have been hijacked by fraudsters sending texts at the same time as retailers.
Many shops send texts instead of emails to promote their offers under the belief that people are more likely to open links from a text message than they are via email. Action Fraud said people were mostly defrauded by sales of mobiles phones and footwear. Be wary of "too good to be true" prices, carefully check terms and conditions, and read buyer reviews for sites you have not used before that offer cheap prices.