Milwaukee VA to restore three more historic buildings to utilize for Veterans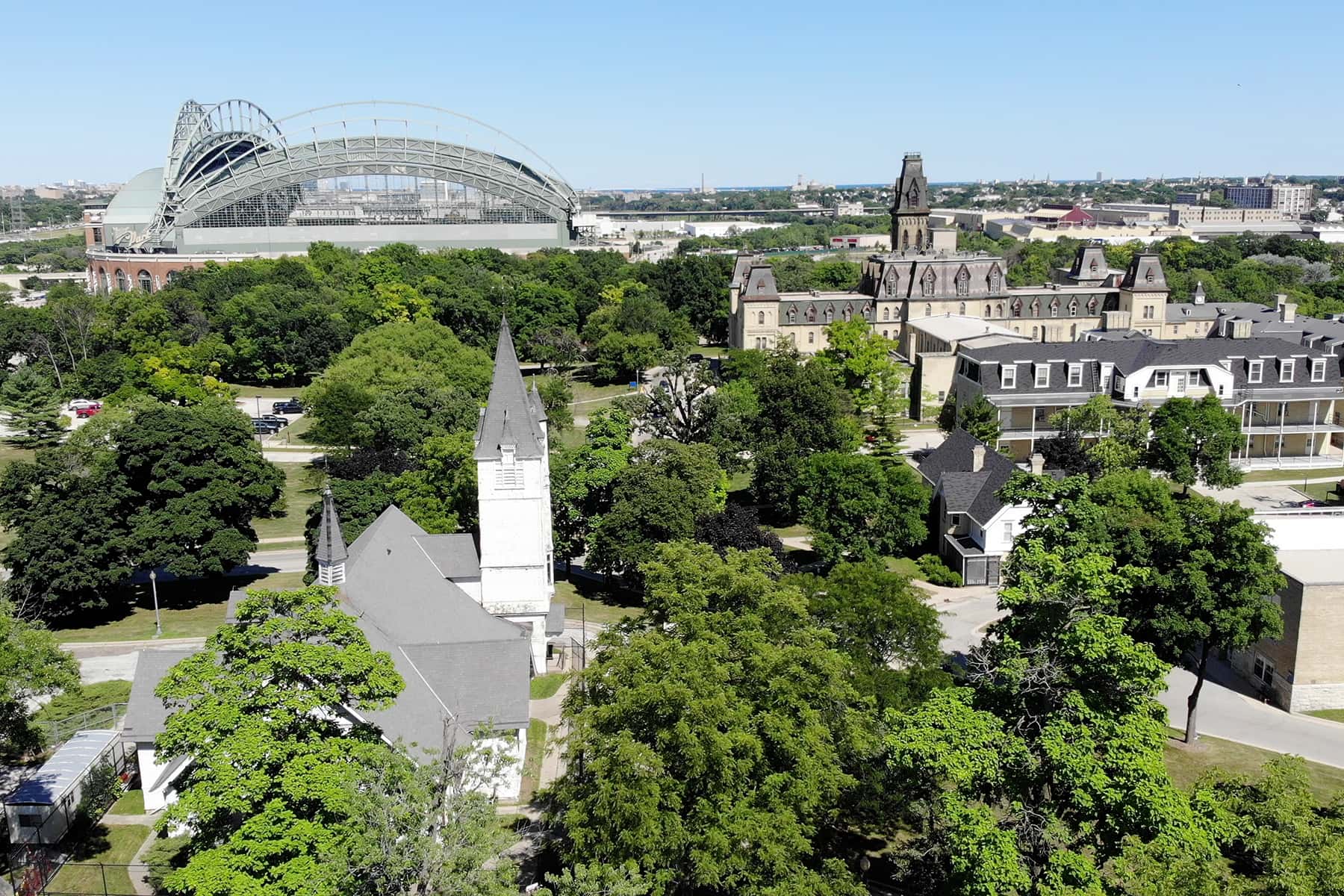 Once a grand mansion, bustling train terminal and chapel built by one of Milwaukee's premier architects, three historic buildings now sit vacant on the campus of the Clement J. Zablocki Veterans Affairs Medical Center.
But they could soon have a new purpose. The U.S. Department of Veterans Affairs is seeking a developer for the buildings, all constructed in the late 1800s. The project is part of an ongoing program the VA has been working on to restore historic buildings on its hospital campuses, said Gary Kunich, a spokesman for the Milwaukee VA.
"We always wanted to see these buildings used in a way that the public could appreciate them, in a way that the veterans could appreciate them, in a way that is not going to take away dollars from the VA," Kunich said.
The buildings being eyed for rehabilitation include:
The Chapel, built by Milwaukee architect Henry C. Koch in 1889. Koch was the architect of Milwaukee City Hall and Turner Hall in downtown Milwaukee.
Ward Memorial Hall, also built by Koch in 1881-82. The building was a theater, store, restaurant and railroad ticket office. In 1898, the theater space was reconfigured to have a sloped floor, balcony and boxes flanking the proscenium stage.
The Governor's Mansion was built in 1867-1868. It was designed by prominent Milwaukee architect Edward Townsend Mix and over the years has housed local VA Medical Center leadership. Townsend Mix was also the architect who designed the Mackie and Mitchell buildings in downtown Milwaukee.
Peter Zanghi, board president of the Milwaukee Preservation Alliance, said this is a great opportunity to return the buildings to the service of veterans. Zanghi said he would love to see the theater put back into use as a performance space and the chapel to also be used as a venue to serve veterans.
"In general, I would like to see the buildings reflect what their original purpose was and to reflect that history, even if is not the exact same use moving forward," Zanghi said.
The project is part of the VA's Historic Reuse Program. This is different than a program announced two years ago by the VA called Enhanced Use Leasing.
Through that, the Milwaukee VA Medical Center is currently working on a project to restore six other buildings, including its signature Old Main building into housing for homeless veterans. Construction on that project is expected to begin in the spring.
The Milwaukee VA serves approximately 64,000 veterans annually who have served in World War II up to the wars in Iraq and Afghanistan.