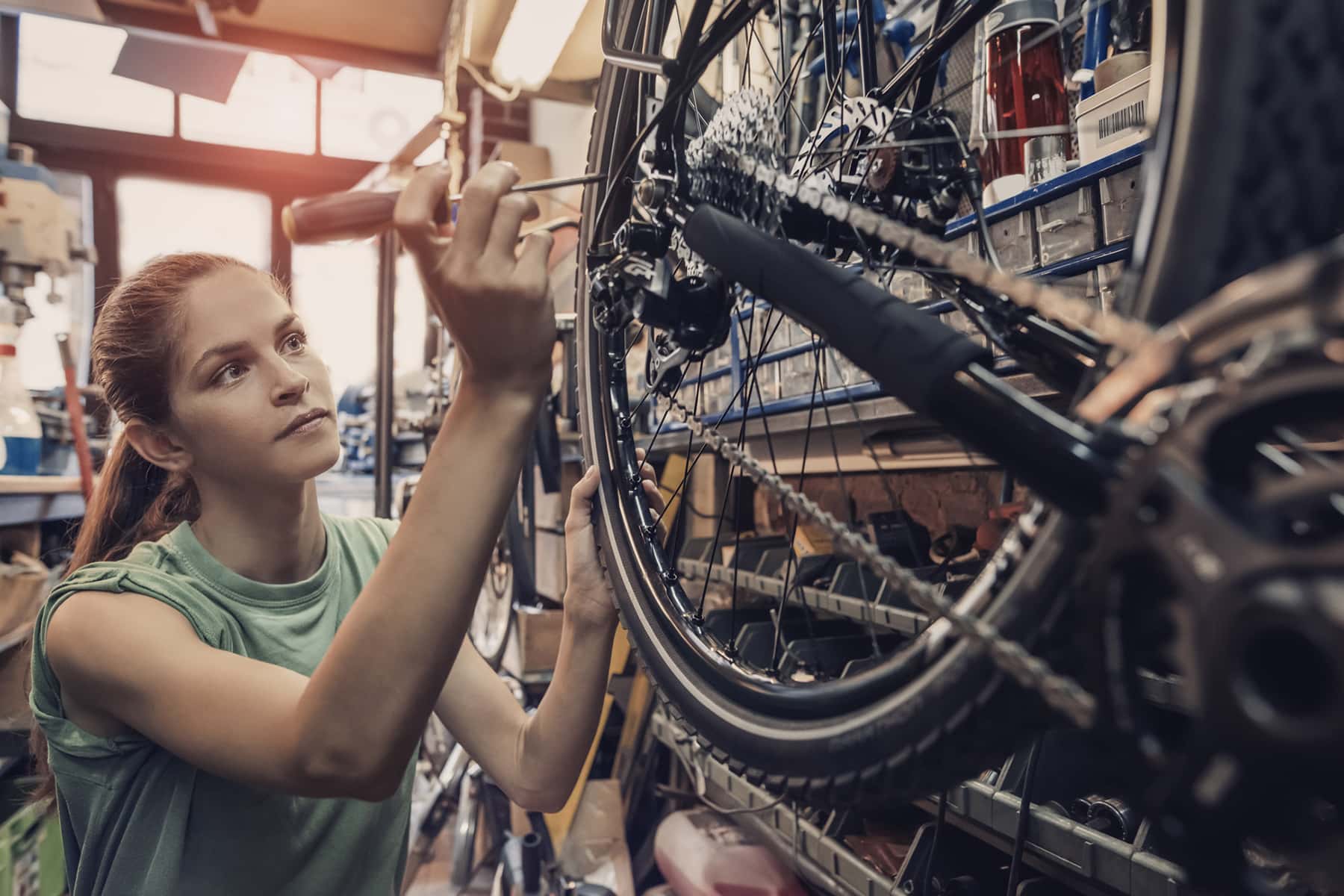 A small percentage of Wisconsin manufacturers export their products to China. But a much larger portion import Chinese components for their products or assemble their products in China and get them shipped here. It has now been more than a year since the U.S. and China became entangled in a trade war.
One Milwaukee business that imports from China is Fyxation Bicycle Company. Owner Nick Ginster said the tariffs have significantly hit the Riverwest business.
"On a bicycle prior to the tariff increase, you're paying 5.5%-11% duty on any incoming product out of Asia. Now, those same bicycles coming out of China have been hit with a 25% increase and that's over the initial tariffs," he said.
Ginster is talking about import tariffs, which were put in place by the Trump administration. He said his company paid an extra 30.5% on their recent two full containers of bicycles. But Fyxation won't be moving their assembly from China to the U.S. anytime soon.
"It's cost prohibitive. Assuming we could actually find all the components and pieces to put our bikes together in the United States, it would be quite a bit more expensive and kind of price us out of the market," he explains. "The second part of it is most of the components that go on a bicycle, they're not made here either."
Ginster said he will be raising prices. Also, he plans on slowing down hiring and expansion plans. Manufacturing is another sector that's affected.
Johnson Controls issued a statement acknowledging increased prices and "strategic supply chain initiatives" to grow its market position. The company said it's monitoring ongoing trade developments. UWM economics professor Hamid Mohtadi said the idea behind import tariffs is to protect companies that make their products in America.
"The downside, of course, is that along with that comes a decline for the demand in those products because prices rise. So, people can't quite afford to buy those products," he explains. "So, this is sort of a tradeoff between improved profitability for these manufacturing sectors that would otherwise have to compete with China and elsewhere. The downside is that they would face less consumer demand."
And that's not even getting into increased supply chain costs to produce goods in the U.S.
"Just like our farm sector has been going out of business due to retaliatory tariffs," said Mohtadi. "And we know that Wisconsin is losing more farms than any other state in the country, our manufacturing sector could potentially also suffer. The headwinds are against it, in my view."
Mohtadi said tariffs are political and strategic decisions that can change quickly, making it hard for industry to make investment decisions. Chad Hoffman, vice president of global trade and investment at the Milwaukee 7, has heard about some of these struggles from manufacturing companies.
"They've vocalized their difficulties with having to deal with the import duties that have placed on the Chinese and other imports from out of the country," said Hoffman.
He said the problem with the import duties is not only the higher cost of inputs itself
"You're also in constant renegotiations with both your suppliers and your customers because you have to worry about different pricing levels," Hoffman explains.
He also said he spoke with a manufacturer who said the tariffs are decaying trust because some customers don't believe the increased prices are due to import taxes. Hoffman said more than half of manufacturers in southeast Wisconsin are grappling with the effects of these import tariffs — and that's a conservative estimate.