Legislation seeks to make Hmong veterans from the Vietnam War eligible for state benefits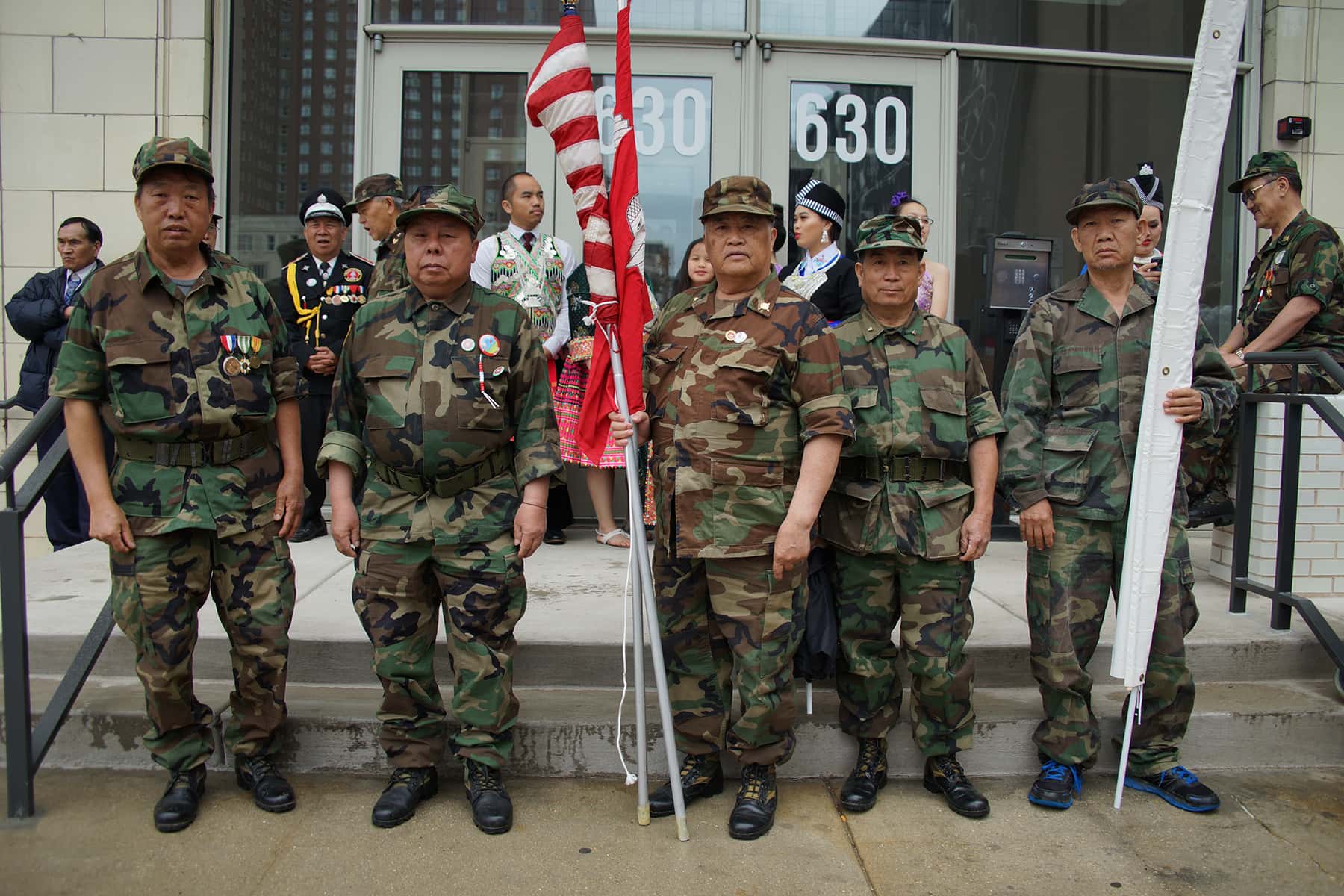 A new bill in the Wisconsin Legislature would extend state benefits to Hmong veterans of the Vietnam War.
The legislation would change the state's definition of a veteran to include Hmong people who served in the CIA and U.S. military in Laos between 1961 and 1975. The change would make them eligible for state veteran benefits like education grants, financial aid and funeral honors.
Senate Minority Leader Jennifer Shilling is an author of the bill. At a press conference on October 15, she said the cost of expanding benefits is still undetermined because the exact number of Hmong vets is unknown.
"Through outreach and with education and by looking at statistical and data information about Hmong veterans here in Wisconsin, we'll be able to identify that," Shilling said.
Regardless, Shilling said she thinks the measure will get support from Republican lawmakers.
"They are interested in making sure that we can change the definition of Wisconsin benefits and veterans to include this language," Shilling added. "It's a conversation that we need to have."
Tony Yang, president of the Hmong Cultural and Community Agency in La Crosse, said many Hmong veterans in the area are aging and recognition of their service is long overdue.
"Many of these veterans want nothing more than just the recognition that they were part of the United States Army during the Vietnam War," Yang said.
He said the change could also help raise awareness about the Hmong people and why so many came to the U.S. as refugees or immigrants after the Vietnam War.
"You cannot talk about the veterans without talking about their history and their journey and you cannot talk about the Hmong people without talking about the Hmong veterans and what they did in helping the United States," Yang said.
The bill wouldn't include admission to state veterans homes or burial in state veterans cemeteries because they are subject to federal regulations. State Department of Veterans Affairs Secretary Mary Kolar said her office will be watching the legislation and preparing to help Hmong veterans apply if the measure is passed.
"Too often our challenge at WDVA is veterans of whatever type don't take advantage of what is available to them," Kolar said.
She said Hmong soldiers experienced the same atrocities of war as U.S. military and deserve the same recognition and assistance.
"We are repaying what they did for us 40 years ago and we need to acknowledge that they did serve and we owe them this debt," Kolar said.
Governor Tony Evers recognized Hmong veterans earlier this year, issuing a proclamation to mark May 14, 2019, as Hmong-Lao Veterans Day.
Donate: Wisconsin Public Radio