John G. Morris: The photojournalist who opposed war by showing its full horror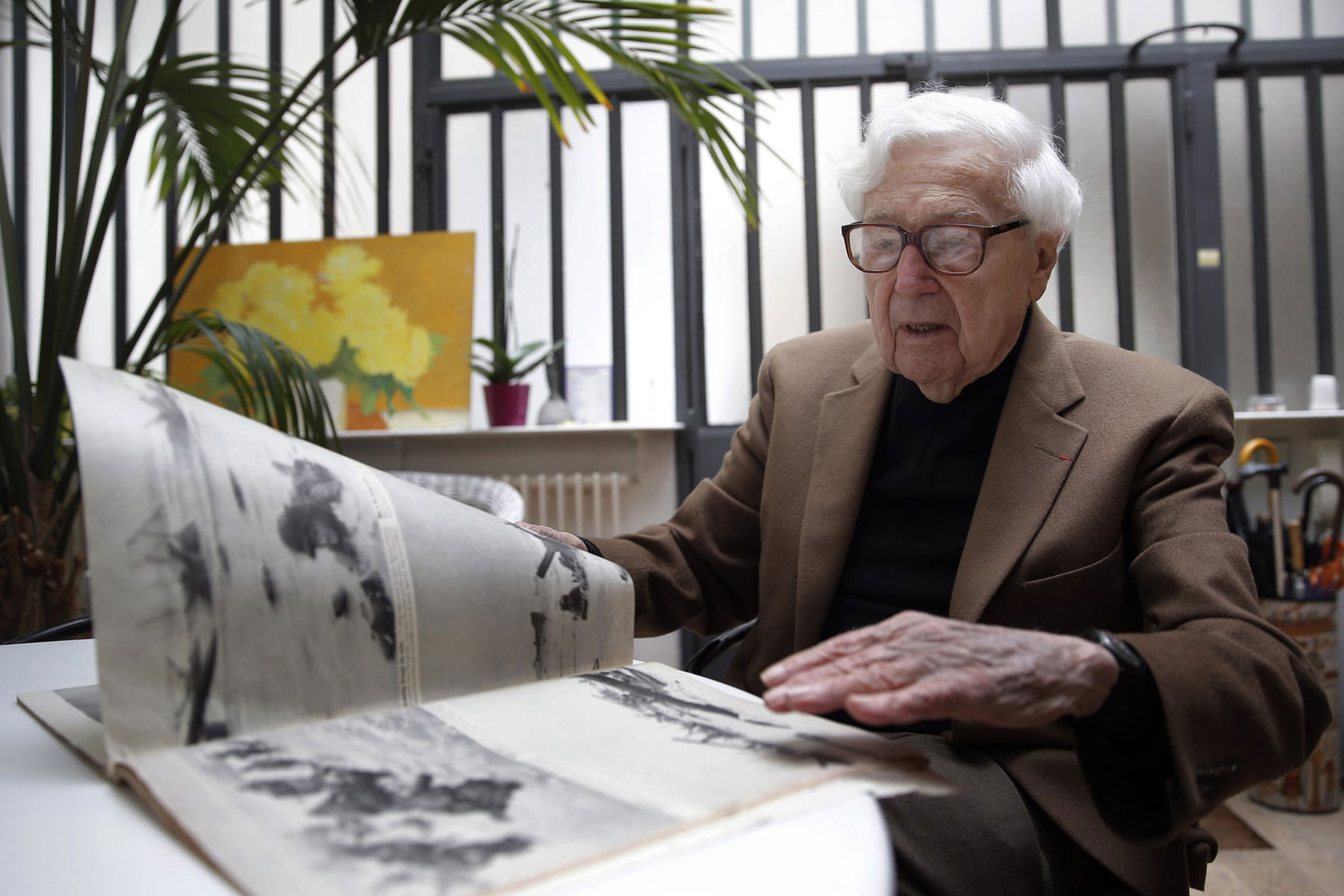 "It would be so simple to stop war. You just have to say that war is no longer a good business. That's what keeps America at war. War is our biggest business." – John Morris, recalling a century in Photojournalism
John G. Morris, who has died a year ago in Paris, France on July 28, 2017 at age of 100, was a leading figure in the photojournalism of his native United States and in his adopted homeland, France. His career included spells at Life magazine, the Washington Post, the New York Times and National Geographic, and his close association with Magnum Photos dated almost to its foundation in Paris in 1947. In addition, Morris was a prolific reporter on his own life and times, producing more than a dozen books, including two autobiographies and what he described as "a personal history of photojournalism," Get the Picture (1998).
A lifelong Quaker and pacifist, Morris believed that the way to oppose war was to change minds by showing its full horror. It was at Morris's insistence that graphic images of the Vietnam war taken by two Associated Press photographers made the front page of the New York Times: in 1968, Morris challenged official policy and the supposed requirements of good taste with Eddie Adams's image of a Vietcong prisoner at the moment of his execution by a South Vietnamese police officer; and in 1972 he used a similarly arresting image by Huynh Cong ("Nick") Ut, of a naked nine-year-old Vietnamese girl fleeing a napalm attack that had burned off her clothes.
He worked throughout the second world war – which he called a "just" war – at the Life picture desk in London. He was responsible for coverage of the D-day landings of 6 June 1944, editing the photographs of Robert Capa. It was nearly a disaster: three of the four rolls of film couriered over from Capa in France were described by Morris as showing "nothing, just pea soup" but on the fourth, "there were 11 frames which had discernible images, so I ordered prints of all of those". They put the first pictures of the landings by one of the most famous war photographers of the century before the eyes of the world.
Morris thought for many years that the "pea soup" problem had been caused by a hasty darkroom assistant. But when, in his 90s, Morris gave a talk to a packed audience at the Barbican, he revealed that he had come to believe it was Capa himself who, under fire at Omaha Beach, had partially exposed only one roll of film. In 2014 he told the Associated Press: "I used to go around with a sad face saying I am the guy who lost Capa's D-day coverage. Now I say I am the one who saved it!"
Morris was born in Maple Shade, New Jersey, son of Ina (nee Godfrey) and John Morris. His father was the founder of a publishing company that went bankrupt, and subsequently worked at La Salle Extension University in Chicago, where John grew up. He obtained a law degree from the University of Chicago in 1937 before starting work in the postroom at Time-Life in New York, serving as Hollywood correspondent before transferring to London at the outbreak of war.
At the war's end, Morris briefly transferred to Life's Paris office, then returned to the US for a stint on the monthly Ladies' Home Journal, which he persuaded to publish Capa's images of Soviet Russia, with captions by John Steinbeck, and a series of Capa's picture essays, People Are People the World Over.
In 1953 Morris left Ladies' Home Journal for Magnum Photos, founded a few years earlier by Capa, Henri Cartier-Bresson, George Rodger and David ("Chim") Seymour. He was Magnum's executive editor for nine years, until 1962, based in Paris. After his stints with the Washington Post and New York Times, he returned to the French capital as Paris editor for National Geographic, (1983-89), and remained there for the rest of his life.
In 2009 he was made a chevalier of the Légion d'Honneur and the following year received an Infinity award for lifetime achievement from the International Center of Photography in New York. For all his passionate interest in photojournalism, Morris had little interest in being a photographer himself. In 2006 he told the New York Times, "I don't take pictures unless the photographer doesn't show up."
He added: "Great photographers have to have three things. They have to have heart if they're going to photograph people. They have to have an eye, obviously, to be able to compose. And they have to have a brain to think about what they're shooting. Too many photographers have two of the three attributes, but not the third."
Christophe Ena, Nick Ut, and Eddie Adams