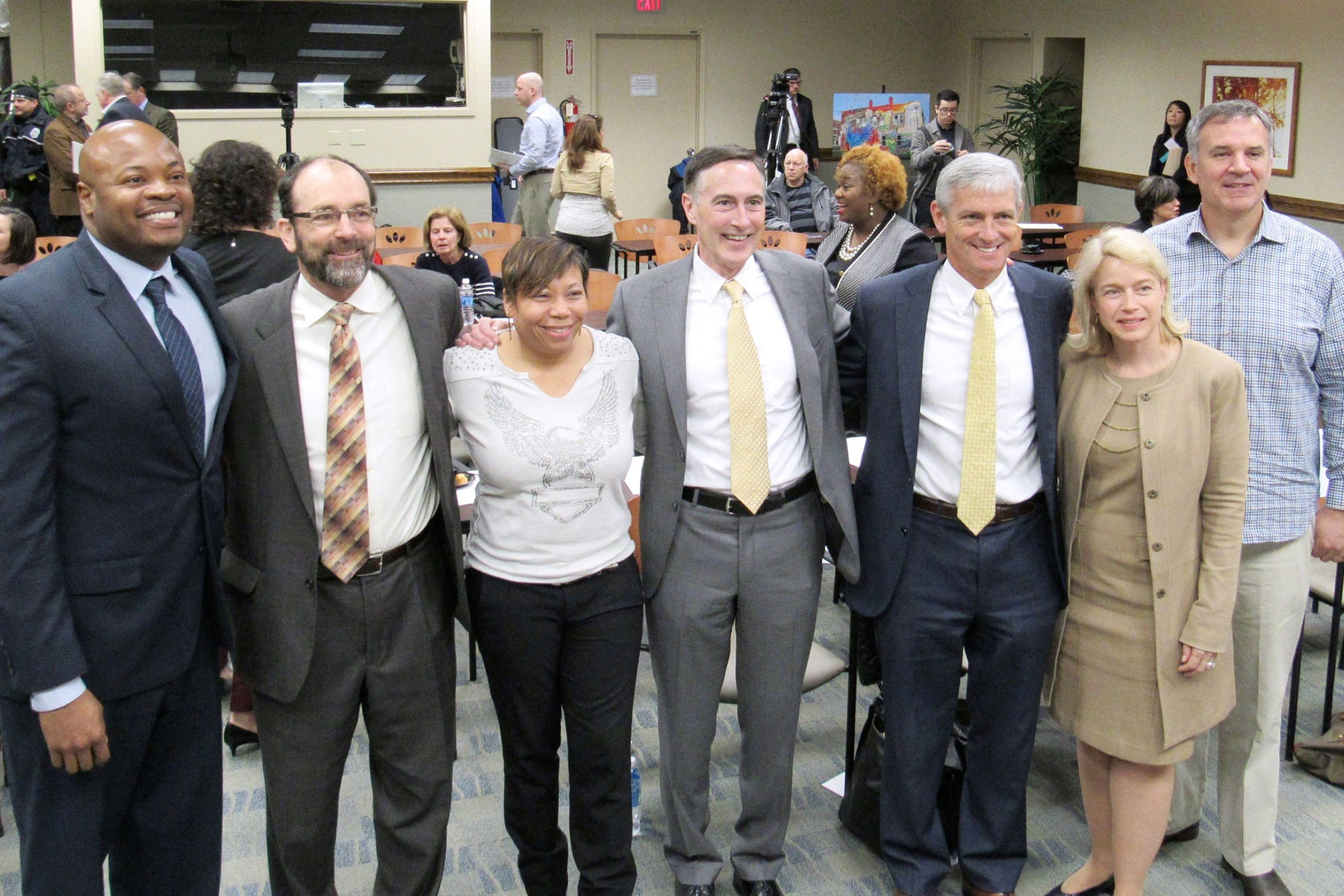 Near West Side Partners Inc. (NWSP) and representatives from its five anchor institutions announced Tuesday the Near West Side Economic Development "Challenge Fund," a $5 million, three-year fundraising and investment initiative.
The goal of the Challenge Fund is to create sustainable sources of investment for the Near West Side, explained NWSP Executive Director Keith Stanley.
"The Challenge Fund will provide critical resources for us to invest in priority projects in the Near West Side," Stanley added.
NWSP is a nonprofit organization working with five anchor institutions: Aurora Health Care, Harley-Davidson, Marquette University, MillerCoors and Potawatomi Business Development Corp. Its mission is to revitalize neighborhoods on the Near West Side and to establish the area as a thriving business and residential corridor. The Challenge Fund is the latest in a series of initiatives put forth to achieve that goal.
The fund will first target high priority innovations identified in the recently adopted strategic plan in four focus areas: housing, safety, commercial corridor development, and neighborhood identity and branding.
The first investments will be used to acquire and rehabilitate problem parcels on the Near West Side for resale, to return assets to the Challenge Fund to be used elsewhere. The fund may also provide revolving loans for small businesses.
Thanks to a combined $1.2 million commitment by the Harley-Davidson Foundation and the Milwaukee Urban Strategic Investment Corp. (MUSIC), as well as an $800,000 matching grant from Milwaukee County, the Challenge Fund has already secured more than $2 million in commitments, surpassing its first-year goal.
Both Tonit Calaway, president of the Harley-Davidson Foundation, and Pat O'Brien, president of MUSIC, told the gathering that they are honored to play a role in revitalizing the Near West Side. Calaway, a lifelong Milwaukeean, commended NWSP's decisiveness, saying, "there's a lot of talk, but you don't always see action."
Calaway also noted that initiatives such as the Challenge Fund go beyond benefitting the neighborhoods being invested in. "These investments create a chain reaction…[and] build a foundation to export success to other neighborhoods." She added, "We are proud to be reinvesting in the neighborhood we call home. What you're seeing [in the NWSP] is the face of a movement, the renaissance is starting here."
The Challenge Fund is the latest of several initiatives the NWSP has instituted since its inception just over a year ago. Last April, NWSP announced the Promoting Assets & Reducing Crime (PARC) Initiative, intended to improve safety and change the perception of the neighborhood to attract economic development opportunities.
O'Brien said he is impressed by the combination of diverse businesses, institutions and residents that have come together to work toward a common goal. "We're going to take back the neighborhoods one by one, and we're going to take back the city of Milwaukee.