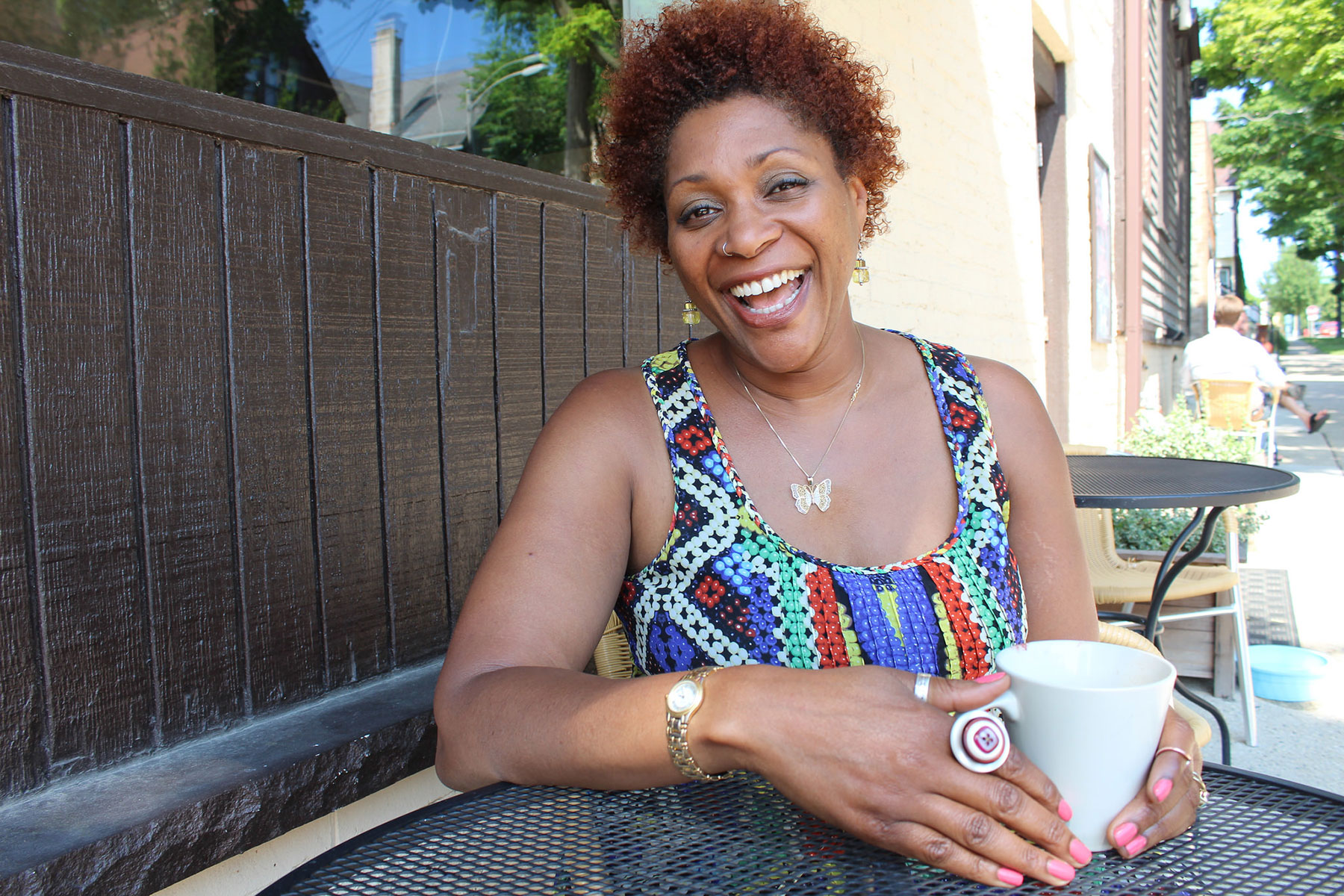 Dasha Kelly, a spoken-word artist, writer and social entrepreneur, says fiction was her first love.
Kelly credits her mother for encouraging her to enter a short story contest at their local library when Kelly was 10. She happily got so lost in the writing process that she never turned the story in.
"Whatever the word capacity was, I doubled it," Kelly said.
Kelly is full of early memories of tinkering and always needing things to do. From Loom Rugs to Latch Kits, Lite-Brites to Shrinky Dinks, Kelly always felt a need to keep creating. During her early years in school, she recalls getting in trouble for adding her own flair to the work in math class, almost creating a new language.
"If there are letters in cursive, I thought there must be numbers," Kelly explained with a laugh, using her fingers to trace imaginary numerals in the air.
Kelly was recently named one of two 2016 Artists of the Year by the City of Milwaukee Arts Board. Multi-medium artist Della Wells also received the award.
Kelly refers to herself as a "military brat" because her father was in the service, so she grew up in several different places. But she calls Milwaukee home because her grandmother lived here, saying, "Home is wherever grandma is."
Kelly received her bachelor's degree in Public Relations from Illinois State University, her master's in Marketing Communication from Roosevelt University in Chicago and her MFA in fiction from Antioch University.
As a spoken word artist, Kelly has performed throughout the U.S., in Canada and appeared on the final season of HBO's Russell Simmonsʹ Def Poetry Jam.
She is the founder and director of Still Waters Collective, which helps individuals use creative writing and spoken word as tools for building leadership and shaping self-esteem, according to its website.
"It feels really good to be honored," Kelly said. "I'd like to think it's because of the personal art I've created as a performer, and the art I've facilitated with other people, particularly young people. Through my workshops I create new opportunities with the youth to learn how to write and to think."
While creative thinking may appear to be different than critical thinking, Kelly said the skills are parallel. For example, writing poetry requires creative thinking, while understanding poetry involves critical thinking.
Kelly said there's room for improvement in the way the city nurtures artists. One of her goals is to help create an artistic community that can sustain itself, she said. She would like the conversation about art to change from being "cute" and an "accessory" to recognizing it as part of a creative economy.
"Once we expand the pedestrian definition of a creative industry, then we give weight and merit to the industry itself," Kelly said.
Kelly sees multiple windows of opportunity for the arts. She said she has watched poetry redefine relationships between artists of different races, which reduces segregation in the city.
"I've seen rooms that are blended. If anything, (people are) separated by genres, not by race," Kelly said. "I've seen it in creative spaces: there are opportunities to cut through the racial barriers with art.