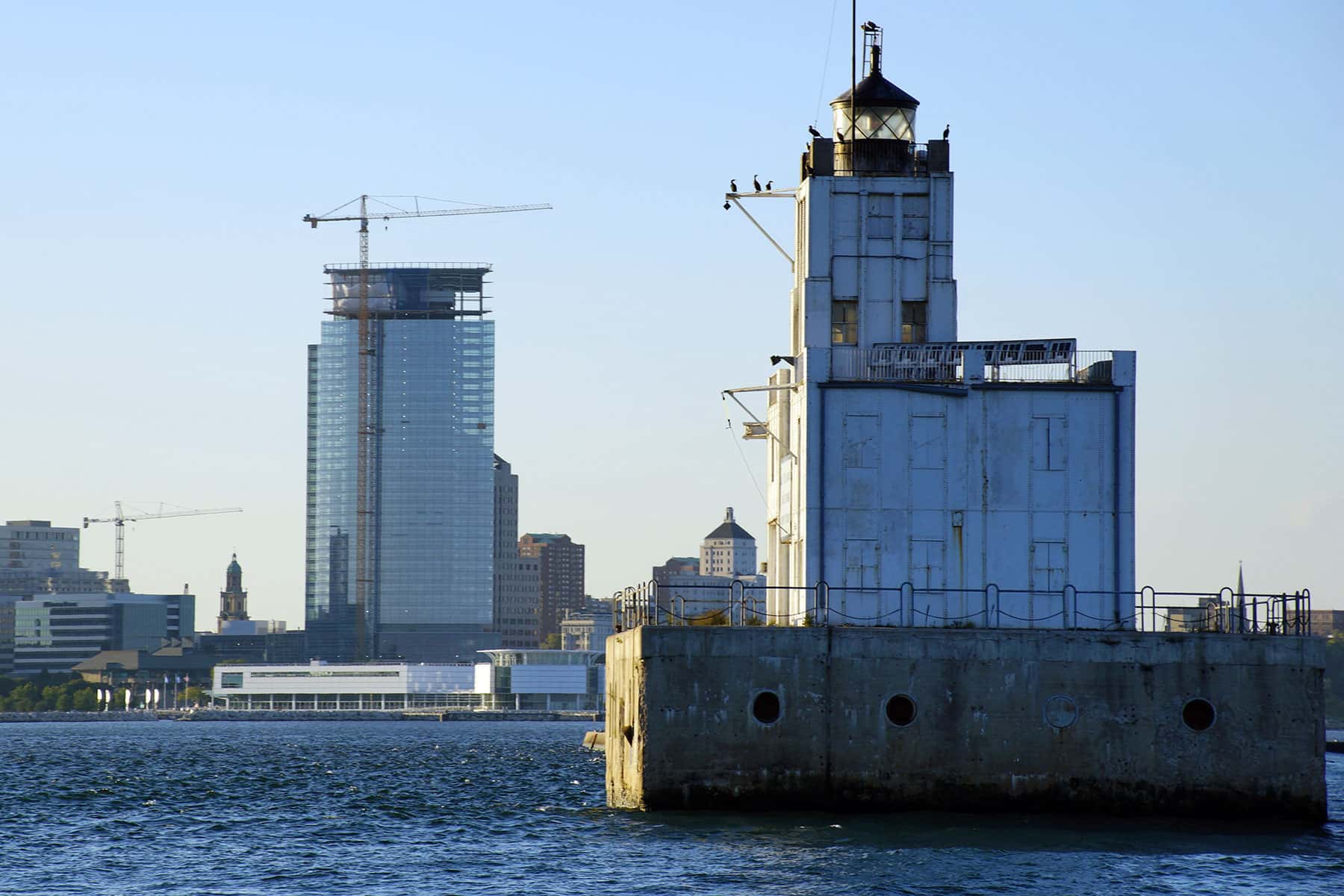 As the city enters a development boom valued at more than $3 billion, which will include a number of large projects downtown, city leaders said struggling central city residents must benefit from those projects as well.
"As much as I love being a cheerleader for all the great things that are going on in the City of Milwaukee, when I lie awake at night, it's about the challenges that we face," said Mayor Tom Barrett. "At the end of the day, if you don't have permanent jobs, you are going to have permanent problems."
The comments came at a recent Urban Economic Development Association of Wisconsin summit focused on how to connect people in Milwaukee neighborhoods with opportunities and investment downtown.
Much of the discussion was concentrated on MKE United, a recently convened collaboration involving the Greater Milwaukee Committee (GMC), City of Milwaukee, Greater Milwaukee Foundation and Milwaukee Urban League. According to its website, MKE United plans to develop an action agenda to "create a shared and inclusive vision for Downtown Milwaukee and its adjacent neighborhoods."
The initiative, which was initially focused primarily on downtown, "pivoted very quickly" to include Brewer's Hill, Harambee, Lindsay Heights, the Near West Side, Menomonee Valley and Clarke Square, according to GMC Downtown Task Force Co-chair Linda Gorens-Levey.
The action agenda will include specific assignments that government and the business, community, philanthropic and institutional sectors will commit to accomplish in the first 12 months, within five years and over the next 10. The agenda will seek to identify, highlight and strengthen assets in the greater downtown area. Barrett said Milwaukee's downtown generates 18.6 percent of Milwaukee's tax revenue while accounting for only 3.2 percent of its land mass.
Gorens-Levey said the hope is that the agenda creates a "domino effect" that will cause investment to spill into other neighborhoods.
"What will happen is you'll see this naturally occurring path of development," she said.
Department of City Development Commissioner Rocky Marcoux said the plan will proactively identify affordable housing locations in an attempt to protect against gentrification.
According to information provided by MKE United, the group has engaged more than 600 people in the targeted areas through workshops, community meetings, happy hours and other events. Four workshops conducted in July and August engaged 116 individuals from the MKE United neighborhoods who, overwhelmingly, had positive feedback regarding the events. That group was 55 percent white and 57 percent male. The group is in the process of launching a public survey.
Gorens-Levey stressed that there is no plan in place yet and the group would take any feedback into consideration.
Some attendees were critical of the plan's focus area and questioned whether current residents are being included in the planning.
Sister Patricia Rogers, executive director of the Dominican Center for Women, 2470 W. Locust St., called the efforts of MKE United "trickle-down build out" saying that she was skeptical of a plan that started with "the better neighborhoods … before they do anything in the neighborhoods that are really distressed."
"This has been a pattern, and it continues to be a pattern," she said.
"If it's not intentional that something is going to happen in these neighborhoods it will not," Rogers added. "'We're hoping that it spreads,' just isn't good enough for me."
UEDA Executive Director Kristi Luzar said attendees at previous MKE United feedback sessions raised some of the same concerns. She said adding more neighborhoods to the target area would be one of UEDA's key recommendations in its post-summit report.
"They're trying to create this concept of a greater downtown," Luzar said of MKE United. "We would argue … that the neighborhoods that go beyond that also are really key and important."
Keith Stanley, executive director of Near West Side Partners, which is in the MKE United neighborhoods, called the initiative "an opportunity." "Connecting the economic growth and opportunity that's in downtown to these adjacent communities could benefit a lot of people," he said. "We have to start somewhere."
Stanley added that he also sees a need for "concentrated, focused, targeted development opportunities" in communities around Milwaukee, including Sherman Park where he lives.
Andre Lee Ellis, founder of We Got This, said that Amani, Sherman Park and other neighborhoods hit the hardest by unemployment and crime must receive investment. Referring to the young black men his organization works with, he said, "If they feel un-included, you're going to have trouble downtown," he said. "If you don't want the trouble to come, then you've got to feed the trouble something else."
Unless that happens, Rogers said, there will continue to be suffering in those areas. "It's going to be more of what we've seen."
Power & opportunity
According to a 2012 paper by Marc Levine, director of UW-Milwaukee's Center for Economic Development, a staggering 55.3 percent of working-age black males in Milwaukee were without a job. Homicides have spiked the last two years, the result of high unemployment, lack of access to jobs, limited health and wellness options and not enough positive alternatives to violence, according to city leaders.
"Many of the conversations that we're having today are conversations that I was having when I was an organizer with MICAH 12 years ago," said Christopher Boston, a senior program officer at LISC.
The lack of action, Boston said, is because organizers have not been diligent enough in ensuring the right voices are involved.
Nearly half of those who attended the summit represented community-based organizations, 43 percent hailed from the public and private sectors and 11 percent identified as a community member, according to Luzar.
Ranell Washington, a summit attendee who lives in the 53206 ZIP code, Milwaukee's poorest, said sometimes residents don't bother to come to events asking for feedback because they don't feel their voice will be taken into account. "People feel like, regardless … it's still going to be the same old status quo," he said.
"Riots are the voice of people who aren't heard," Washington added, referring to the unrest last summer in Sherman Park.
"It's about power," said Boston. "That's the fundamental issue whenever you're organizing people — who has power, who doesn't, who needs to have it and how do they get it? And, that is a conversation that we don't have often in these settings, because it's threatening to some people."
Boston said low-income individuals are not uninterested in these discussions but often have barriers that don't allow them to attend.
The success of the new Northwestern Mutual Tower and Commons downtown, which has exceeded expectations in employing unemployed and underemployed city residents, can be attributed to community outreach, according to Sandy Botcher, who has overseen the development project. Northwestern Mutual partnered with aldermen and WRTP/Big Step, a training and employment agency, to help identify candidates.
"We had to go out into the neighborhoods and talk to the people where they live," said Botcher. "Expecting people to understand what the opportunities were without having a strong outreach program simply wasn't going to happen."
Angela Pruitt, who is involved in community efforts in Washington Park and Metcalfe Park, said it's important to develop relationships with residents to understand their needs. She said that's the only way substantial change will happen.
"It has to include those who don't think the change [will really] happen. Because we keep hearing it every year, every month but we're not seeing it happen," said Pruitt.
"People are tired of finding out things after the budget dollars come in," Ellis said. "If we want to really start to cure things, we can't just keep feeding people that are already alright. We have to take care of those that are hungry, as well."