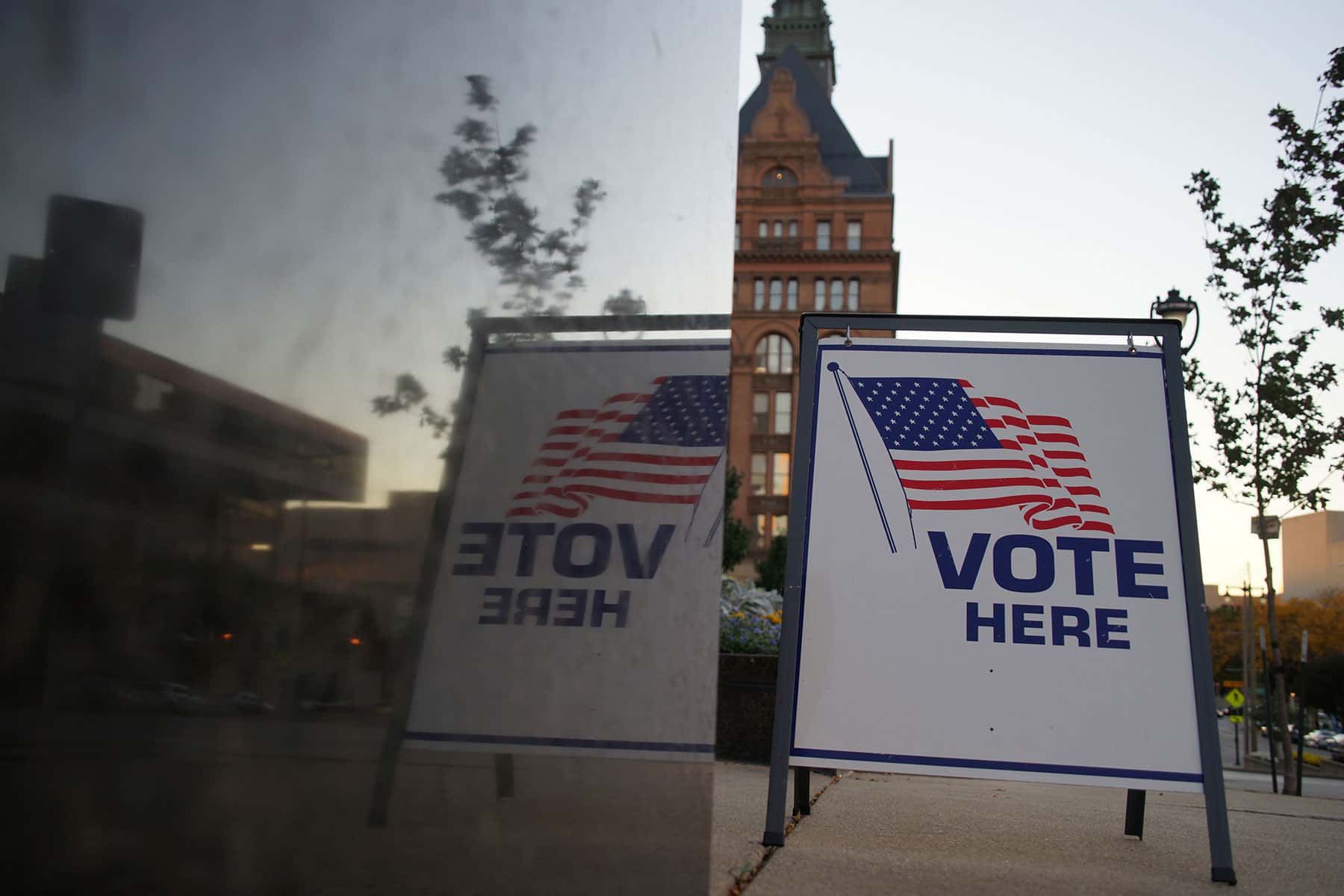 Bublr Bikes is giving away free 30-minute rides to encourage voting on November 8.
The logistics to vote in Milwaukee was made a bit easier by an offer from Bublr Bikes, with free 30-minute Bublr trips on Election Day. The unlimited service is aimed to help people get to the polls.
With 57 stations and nearly 512 bikes located around Milwaukee and Wauwatosa, Bublr Bikes is offering anyone free, convenient rides of up 30 minutes on Election Day, Nov. 8, to encourage voting.
"Bublr Bikes are a fast, simple and – this year – free way to get to neighborhood polling places on Election Day," Acting Executive Director James Davies said. "We want to make it as easy as possible for people in Milwaukee to get out and vote."
To get a free Bublr Bikes ride, users enter the code "1776" at any Bublr Bikes station. The code is valid for individual free rides of up to 30 minutes all day. A free ride ends when the Bublr is returned to a Bublr Bikes station. Individual rides over 30 minutes will cost $3 for each additional 30 minutes. Riders wanting to return from voting by Bublr can take additional individual rides under 30 minutes for free Tuesday using the "1776" code.
A credit card is required to check out a Bublr Bike with or without the code, although users won't be charged Tuesday for rides under 30 minutes if they enter the code.
Thirteen of Bublr Bikes' 57 stations are located within two blocks of a polling location. Other polling locations are also conveniently served by other Bublr Bikes stations.
View a complete list of Bublr Bikes stations.
BUBLR BIKES STATIONS WITHIN TWO BLOCKS OF A POLLING LOCATION:
Milwaukee
Charles Allis Art Museum – 1801 N. Prospect Ave
Convent Hill Apartments – 455 E Ogden Av
Frank P Zeidler Municipal Building – 841 N Broadway
Central Library – Centennial Hall 733 N 8th St
Marquette Alumni Memorial Union – 1442 W Wisconsin Av
Hillside Family Resource Center – 1452 N 7th St
Housing Authority Public Safety Building – 650 W Reservoir Av
Bradley Tech High School – 700 S 4th St
UWM Sandburg Hall – 3400 N Maryland Av
Riverside High School – 1615 E Locust St
Arlington Court Apartments – 1633 N Arlington Pl
Brady/Prospect
Ogden/Jackson
Red Arrow Park
Central Library
Marquette University Student Union
Hillside Terrace
6th/Reservoir
2nd/Virginia
UWM Sandburg Hall
Riverside Park
Brady/Humboldt
Fire Station #51 – 1601 Underwood Ave
City Hall Lower Civic Center – 7725 W. North Ave
Wauwatosa Library Firefly Room – 7635 W. North Ave
Village South
City Hall
City Hall
About Bublr Bikes
The
Bublr Bikes
system is a public-private partnership between the City of Milwaukee and Bublr Bikes, with additional support from many other public and private partners. Since Summer 2014, Bublr Bikes, a Milwaukee-based not-for-profit, has launched 40 bike share stations in the City of Milwaukee. In the coming years, the system plans to expand to over 100 stations and 800 Bublr Bikes in the Milwaukee, Wauwatosa, West Allis and Shorewood. Bublr Bikes is actively raising private funds for continued network expansion.