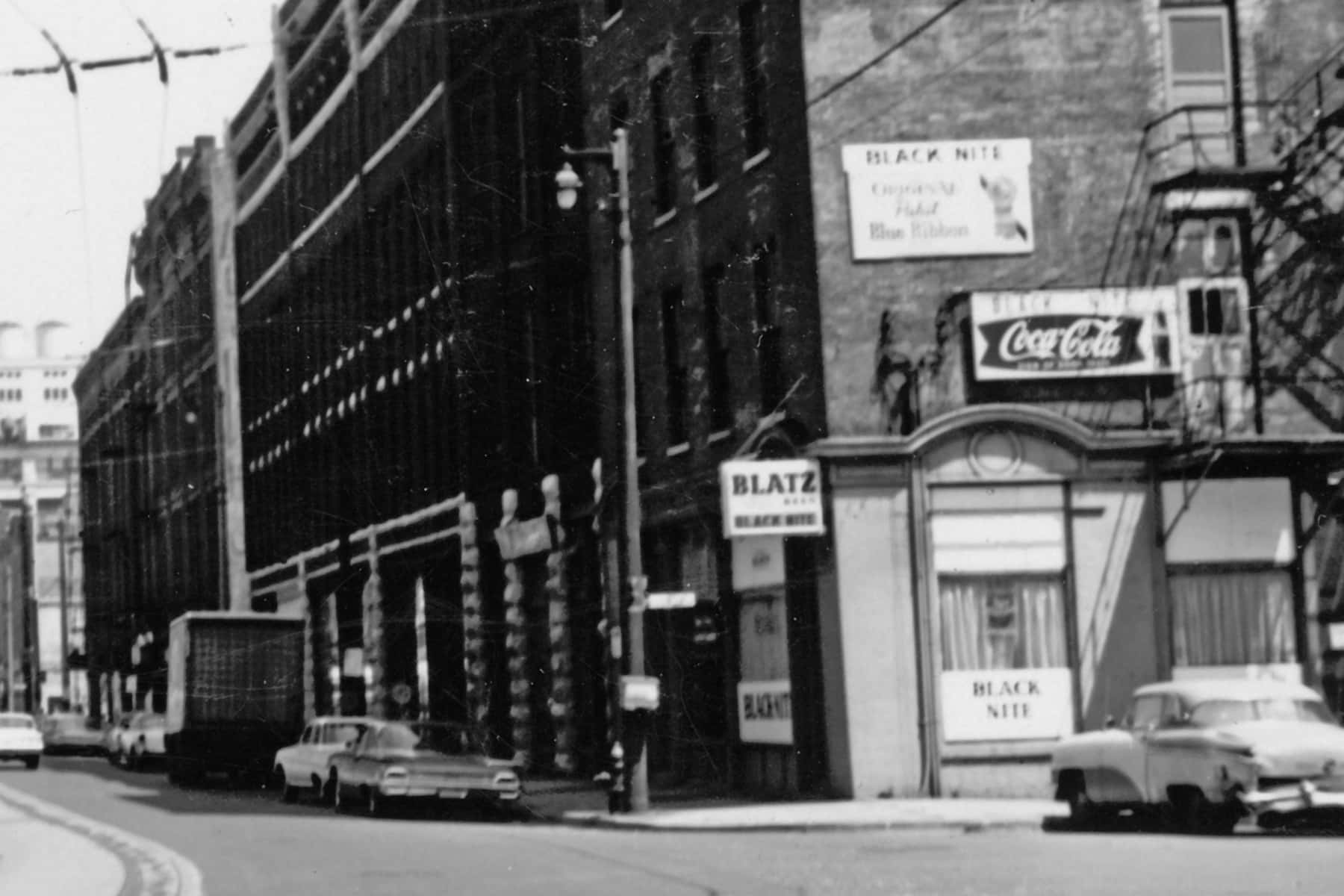 Looking at pride celebrations in 2019, it is hard to believe that roughly half a century ago, these festivities were nonexistent. Younger generations may only know Pride Month as rainbows in a multitude of shapes and sizes matched with numerous images of unity and love between all genders.
But for people like Don Schwamb who have lived through the decades where to love someone of the same sex could leave you isolated, shamed and possibly arrested, pride celebrations are a testament to how far the gay community has come and how much farther there is to go for other segments of the LGBTQ+ community.
The lack of acceptance for gay people during Schwamb's coming of age pushed him to find community outside of his hometown of West Bend, Wisconsin. Schwamb has worn various titles over the years, many related to activism in the gay community, serving in leadership positions for Milwaukee LGBT Community Center, Cream City Foundation, BESTD Clinic and Milwaukee GAMMA. One of his most esteemed titles however is as the founder of the Wisconsin LGBT History Project. Created in 1995, the digital collection is Wisconsin's largest historical collection of LGBT history.
Schwamb has memorialized a sector of Milwaukee's history that long had come to fade as quickly as landmarks began disappearing. Through his work, young and older generations alike learn about key moments in the movement, such as the Black Nite Brawl, one of the first public outcries that Milwaukee's LGBTQ+ community was not going to stand for harassment, was held as early as 1961. Readers can time travel back to the early 1990s and learn about the AIDS epidemic happening in their own backyard, rather than solely through the lens of big cities like New York, Los Angeles or San Francisco.
Outside of the website, the project now lives at the University of Wisconsin-Milwaukee Library-Archives Department and also has gained additional sponsorship through Milwaukee Pride. We spoke to Schwamb about the lasting impacts of documenting Milwaukee's LGBTQ+ history and what pride has come to mean for him over the years:
You've been involved in so many organizations over the years. What are you passionate about?
My passion now transformed from activism into more documenting our history. I think it's going to be too easy for younger people to forget about the struggle that we had to be accepted the way we are now. I think it's dangerous to forget that background because it's too easy to slip back.
How did you get so involved in history?
History has always been in just one of my really heavy interests. I got involved when I moved to Milwaukee because I saw a lot of older buildings that I thought were great and needed to be preserved. So I became involved in historic preservation of Milwaukee architecture. I spent some time as a member of the Pabst Mansion…. As I became more involved in the gay community, I saw that there was history there that needed to be preserved as well. As a group, we wanted to start to interview some of these old time community leaders and find out their stories and learn more about why they became involved. So we started the oral history project.
What does the Black Nite Brawl symbolize to Milwaukee pride? Why is that a major event in our LGBT history?
I think it's a major event because of Stonewall. I don't think it would be remembered if it weren't for Stonewall being kind of a follow up and a wider recognized instance of where gay people stood up for their rights I think it, it was important to Milwaukee's gay community to say to themselves, yeah, we're not putting up with this stuff. And then when you see the national, the major national event that is recognized it gives Milwaukeeans a sense of pride that we're involved in those same things. We're not behind the times. Often times we are helping to lay the groundwork to make these bigger things happen.
Can you talk about the significance of gay bars when you were coming of age versus for today's generation?
Milwaukee has always had a strong gay bar presence. It is well documented that there are times when Milwaukee has had twice as many gay bars per capital than major cities like Chicago and New York. Why? I don't know. Maybe it's because we're a bar town anyway. Many of us are somewhat lamenting the fact that there are fewer and fewer gay bars. And it's not just the local trend, it's a national trend. I think the reason is simply because we don't have to hide in our own bars anymore. We can go to any bar and pretty much be accepted and vice versa. Other people accept us and we accept other people's company more readily. Whereas before we had to hide who we are. I hope that we continue to have gay bars because it is still a place that we can go and socialize and strictly be ourselves.
Having been born in the 1950s, you've seen a lot of progress in acceptance of the LGBTQ+ community: from the criminalization of being gay to the pride flag flying over the governor's office. How do you feel about seeing these strides in your lifetime?
When I was 20, you really had to worry about being arrested just for being gay, just for meeting other people like you and going to a gay bar or something like that. And while they might not arrest you and hold you for long, it was more harassment. And I think even that harassment has in many cases gone away.There are even now people who don't want the police departments to be a part of a pride parade because they believe that for too long the police department's repressed and a discriminated against and harassed the gay community and it's hard forgive that kind of thing.
How do you think that symbolism of pride has transformed over the years from, you know, say the first pride to today?
The pride celebration is a way to continually remind the community as a whole, both gay people and straight people that this segment never wanted to be differentiated necessarily, but we kind of had to force it upon the community to accept us. Pride celebrations have evolved now to the point where straight people are fine going to them because they recognize that it's another reason to celebrate. It's another segment of the community that they live in and there's nothing to fear.
Wisconsin LGBT History Project