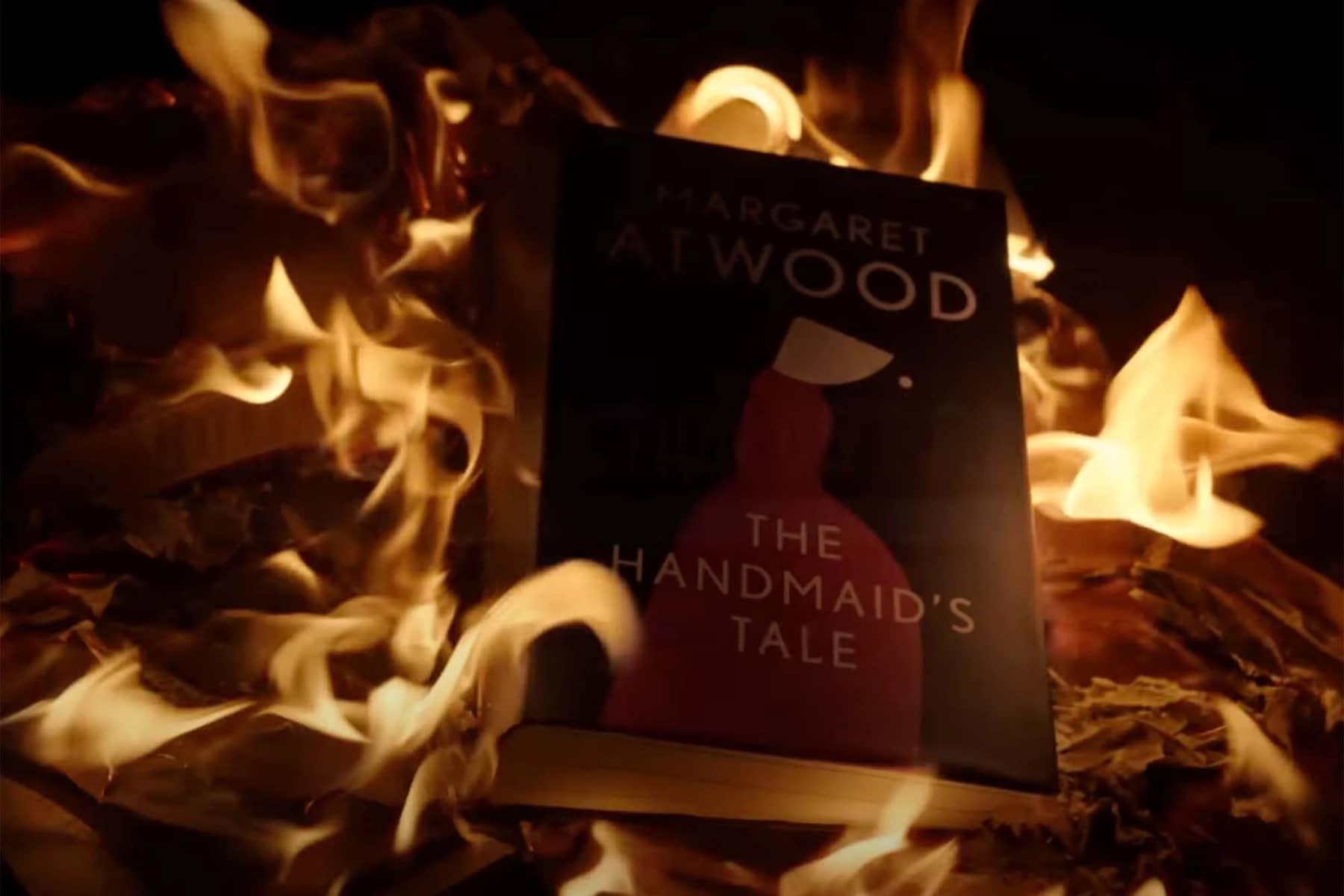 Proceeds from an auction of an unusual edition of Margaret Atwood's classic dystopian novel The "Handmaid's Tale" will go to the free expression advocacy group PEN America, as the group stands up to right-wing attempts to ban books in the United States.
The single copy of the novel is made entirely of flame-resistant material, as evidenced in a video released on May 24 in which Atwood herself attempted to light the book on fire.
Atwood and the publishing company Penguin Random House announced Monday that the book will be auctioned off at Sotheby's New York, both to help PEN America fight censorship and as a challenge to enacted and attempted book bans.
"To see her classic novel about the dangers of oppression reborn in this innovative, unburnable edition is a timely reminder of what's at stake in the battle against censorship," said Markus Dohle, CEO of Penguin Random House.
The publisher worked with Atwood, PEN America, the Toronto-based creative agency Rethink, and a bookbinding studio called the Gas Company to create the book.
The flame-proof copy is made of thin sheets of Cinefoil, an aluminum product, and was sewn together using nickel copper wire.
The creation of the book comes as attempts to ban books by lawmakers and school districts have surged to their highest level since the American Library Association began recording such censorship two decades ago.
The group reported 729 challenges to materials in schools and libraries. Last week, more than 1,000 children's book authors and artists signed a letter condemning "the efforts by organized groups to purge books from our nation's schools."
The Handmaid's Tale was banned in schools in Texas and Kansas last year.
According to PEN America, as Republicans center their 2022 electoral campaigns largely on protesting the teaching of the United States' long history of racial injustice and discussions of gender identity in public schools, GOP lawmakers in 42 states have proposed nearly 200 pieces of legislation seeking to limit school discussions of such topics.
The unburnable copy of The Handmaid's Tale is "an unforgettable visual metaphor" for the current political climate in the U.S., Atwood said.