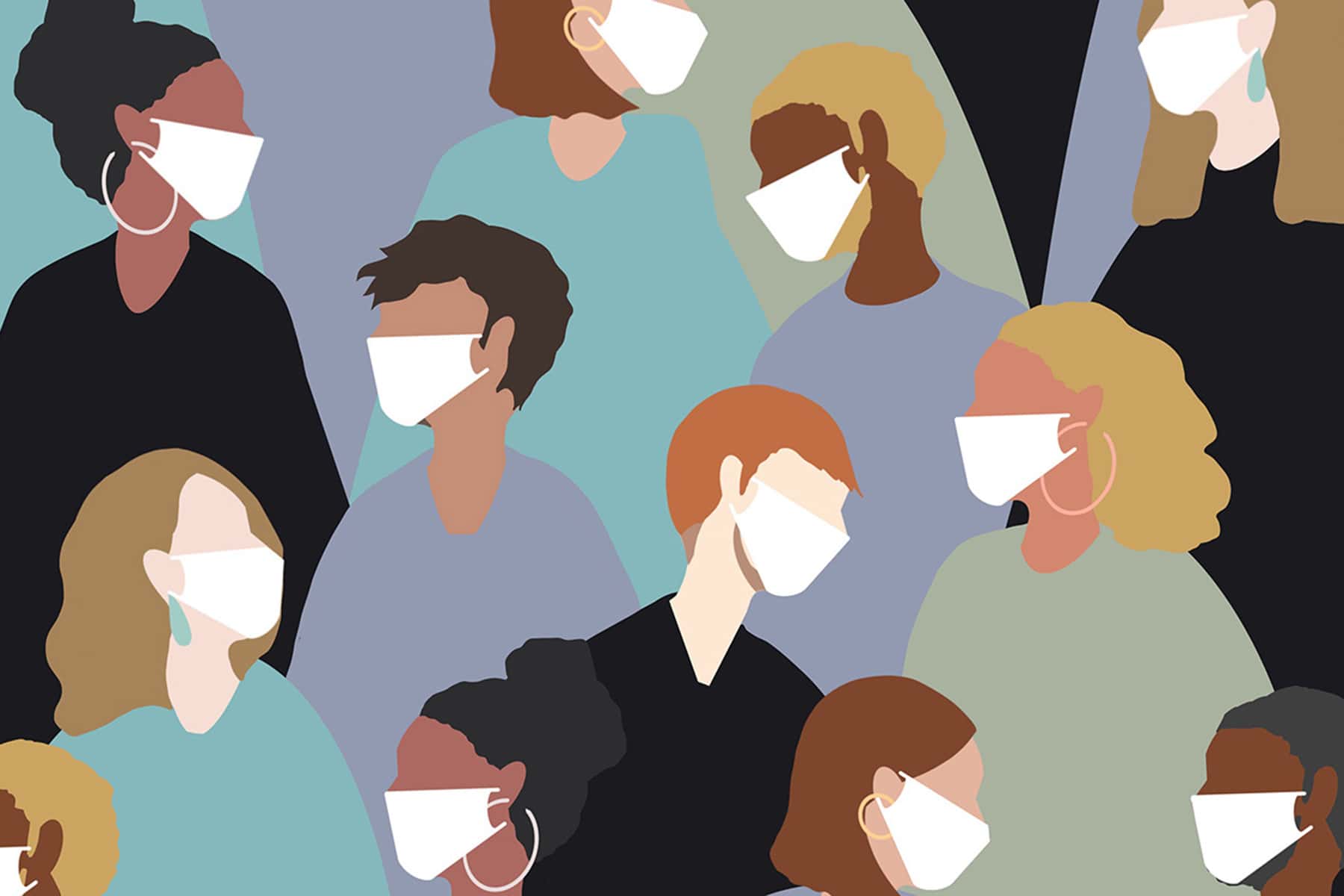 "Now that the curve is flattening in the fight to stop the spread of the coronavirus, a minority of disgruntled residents have begun making the claim that Milwaukee should immediately lift restrictions. There is an appropriate analogy that puts this distorted view into perspective. When a person jumps out of an airplane, deploying a parachute helps slow the rate of decent. That is not the moment for the person to take off the parachute, just because they are falling more slowly. After landing safely on the ground, then the parachute can be removed." – Unknown Writer
People across the state of Wisconsin have risen to the challenge of COVID-19 by changing the way they work, play, and interact with friends and family. By staying "Safer at Home," practicing physical distancing, and continuing to wash hands and cover coughs, Wisconsinites are making a difference and beginning to flatten the curve.
According to the model created by DHS, Wisconsin was projected to have 22,000 infections by April 8, which would have ultimately resulted in somewhere between 440 and 1,500 deaths. These numbers were based on projected significant exponential growth in positive cases; however, since the Safer at Home order, there has been a decrease in exponential growth in the number of cases. Wisconsin's rate of doubling of infections was 3.4 days in early March and, over the past two weeks, the rate of doubling is now approximately 12 days.
"Without effective treatments or a vaccine, the only way to slow the spread of COVID-19 is through non-pharmaceutical interventions that help us maintain physical distancing," said Chief Medical Officer and State Epidemiologist Dr. Ryan Westergaard. "The Safer at Home order has been our main intervention in Wisconsin, and we are beginning to see the results."
By staying Safer at Home, the people of Wisconsin are taking the steps needed to make a difference during this pandemic. Safer at Home is working, and it is saving lives.
"Limiting physical contact between people is our only tool at slowing the spread of this virus," explained Secretary-Designee Andrea Palm. "We will continue to work through our statewide response to develop capacity to implement effective containment strategies across the state. These are critical next steps to prevent a future surge of cases."
The
Milwaukee Independent
began reporting on what was then referred to as the mysterious "Wuhan Virus" in January 2020. Other local media did not picked-up on the story until many weeks later. Our early features focused on the economic impact, social issues, and health concerns long before other Milwaukee news organizations even mentioned the coronavirus. Over the following year, we have published hundreds of articles about the pandemic and how it has affected the lives of Milwaukee residents. This extensive body of work can be found on our
COVID-19 Special Report
page, a chronological index of links by month. Our editorial voice remains dedicated to informing the public about this health crisis for as long as it persists.
For medical resources, please visit the
CDC's COVID-19 page
or the
Wisconsin Department of Health Services
. All editorial content published by
Milwaukee Independent
can be found at
mkeind.com/COVID19
. With a mission of transformative journalism, our staff is free from commercial bias and are not influenced by corporate interests, political affiliations, or a public preferences that rewards clicks with revenue. As an influential publication that provides Milwaukee with quality journalism, our award-winning photojournalism and features have helped to achieve a range of positive social impact that enriches our community. Please join our effort by entrusting us with your contribution. Your Support Matters -
Donate Now