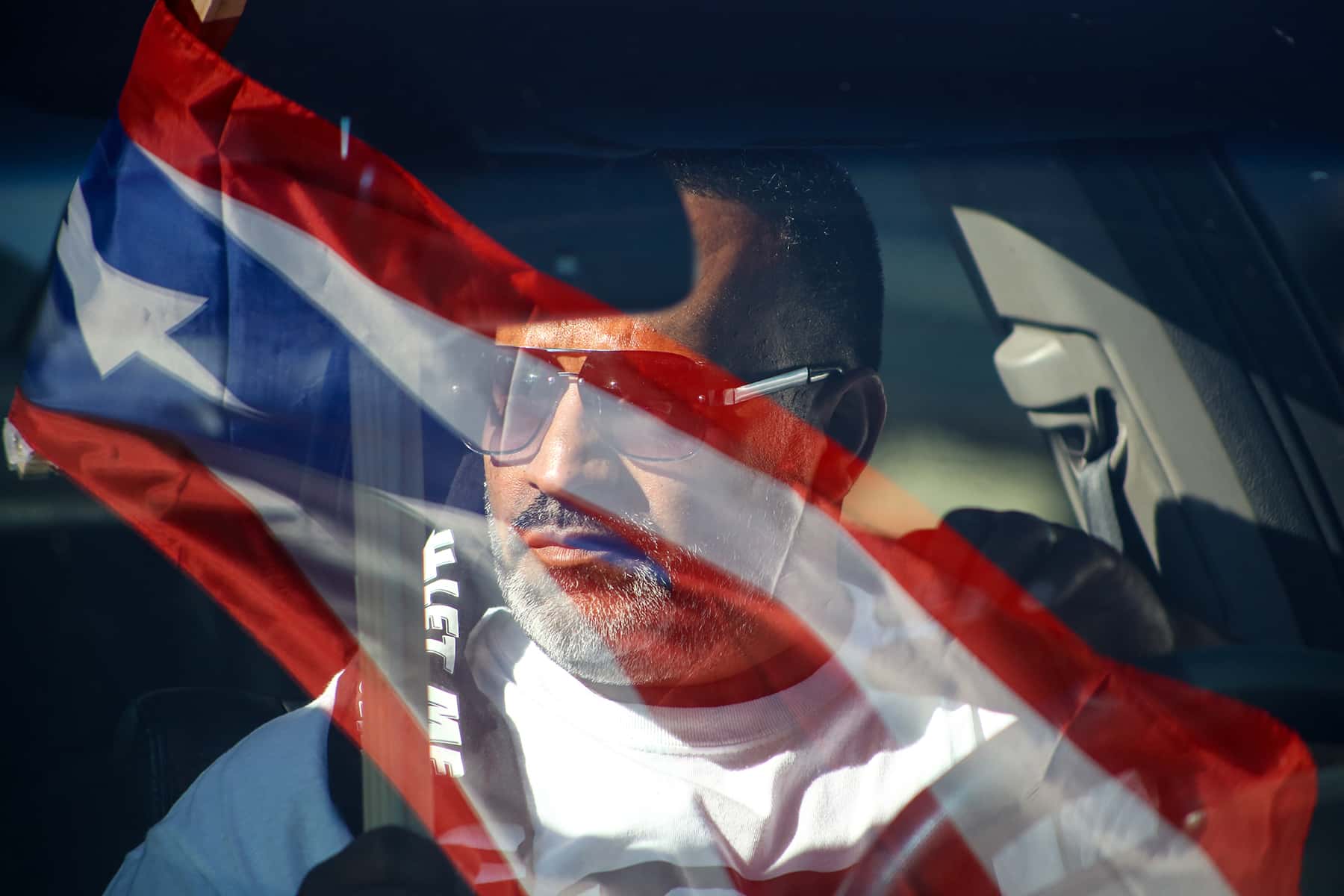 The Milwaukee police officer who killed 25-year-old Joel Acevedo by applying a 10-minute chokehold had another court appearance on July 13, and protestors gathered to demand the release of the 911 call and video from the first officers on the murder scene.
The "Justice For Joel" rally began on the steps of the Milwaukee County Courthouse, with calls for the dismissal of Michael Mattioli from the Milwaukee Police Department. Speakers demanding action included members of the Acevedo family, Christine Neumann-Ortiz, Executive Director of Voces de la Frontera, Liz Brown from Justice Wisconsin, Attorney B'Ivory LaMarr, and Attorney Benjamin Crump. Crump recently joined the Acevedo case, and is known nationally for representing the family of George Floyd and other victims of police violence.
"We've been calling for the release of the 911 tapes, along with the body cam footage, for nearly three months," said LaMarr. "We also believe two other individuals are responsible for the death of Joel Acevedo, who have not been brought to justice."
A 13-year veteran of the Milwaukee Police Department, Mattioli was charged with first-degree reckless homicide in connection with the death of Acevedo at his home near 45th Street and Cleveland Avenue in April. The death was ruled a homicide as a result of brain injury, due to traumatic strangulation.
"What are they hiding? I'll tell you what, they're hiding the truth," said Neumann-Ortiz.
Mattioli was scheduled to appear in court on July 13 for a preliminary hearing, but it was was adjourned and moved to August 31. Because of the COVID-19 pandemic, all initial court appearances are expected to be held virtually until the end of the year. Following the rally outside the courthouse, hundreds of demonstrators marched through downtown Milwaukee to the south side location of a newly pained mural in memory of Acevedo.
"Nobody knows the pain and suffering that we have been enduring. We cry at home, and cry out to God. This is not about Black, or White, or Hispanic. This is about the life of a human being that was taken away. We are all human beings, and we have a right to live," said Jose Acevedo, Joel's father.
These headline links feature the daily news reports published by Milwaukee Independent about the George Floyd protests, the revival of the Black Lives Matter movement that followed, and their impact on the local community in for 8 months from May to December of 2020.