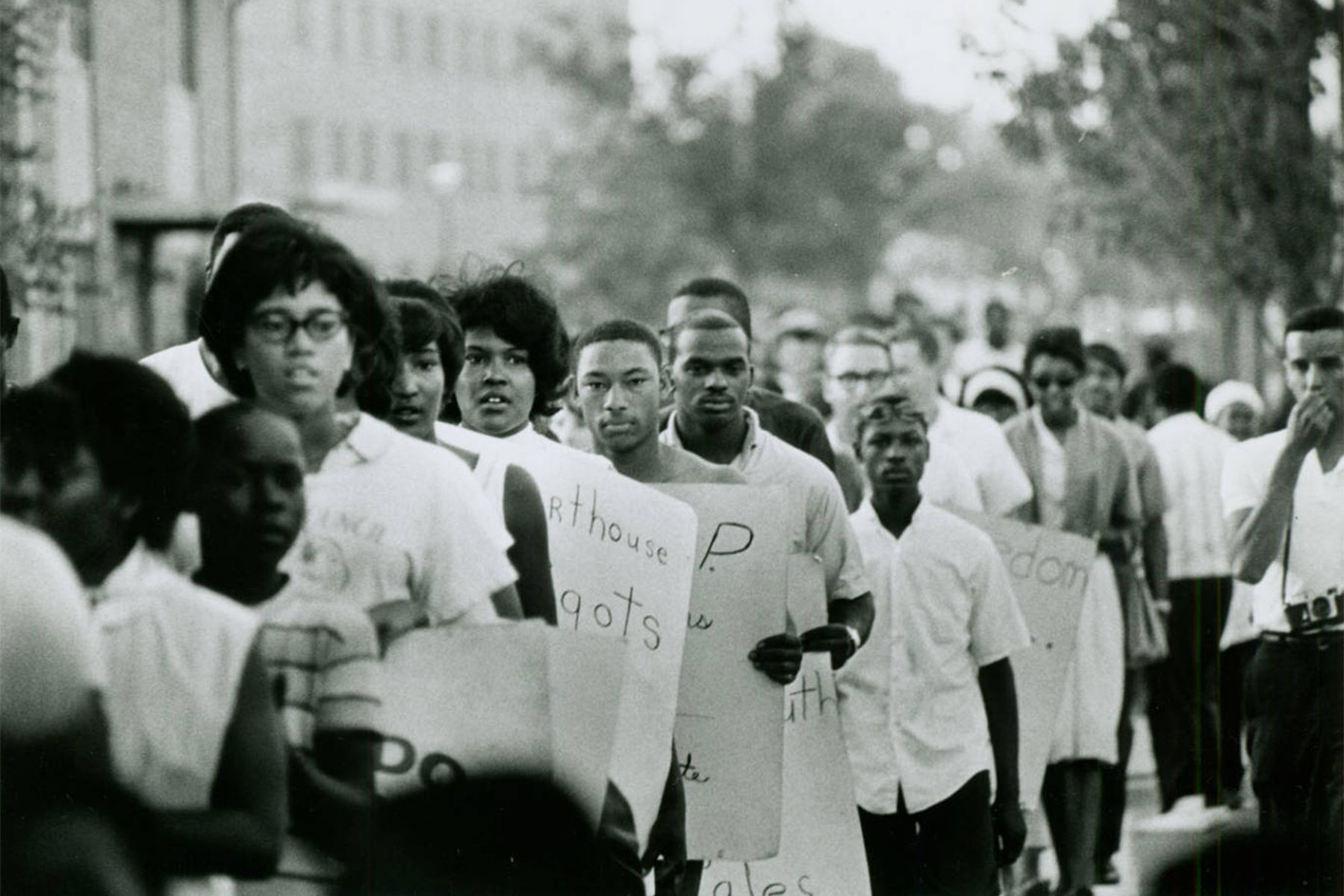 One of the issues that has divided our nation and made it very difficult to discuss race relations has been an ugly history of racial violence against African Americans.
These overt, blatant acts of violence were widespread throughout the country. They included mob beatings, lynchings, and the destruction of black communities.
On February 25, Milwaukee-based America's Black Holocaust Museum (ABHM) will host its annual Founder's Day event at Centennial Hall. The program is titled Lets Face It: How Communities Remember and Repair Racial Trauma.
The institution, founded by lynching survivor Dr. James Cameron, is both a history museum and a memorial museum. Memorial museums are dedicated to contextualizing and commemorating past events of mass suffering. The past thirty years have seen a boom in memorial museums as people from around the world struggle to make sense of and draw redemptive lessons from terrible periods of man's inhumanity to man.
A small sampling of these museums includes the Hiroshima Peace Memorial Museum (Japan), Robben Island (Mandela) Museum (South Africa), Parque de la Memoria/Esma Detention Center (Argentina), Gikongoro: Kigali Memorial Center (Rwanda), and the Oklahoma City Memorial and the World Trade Center Memorial (USA).
There are hundreds of these memorial museums across the globe that commemorates the Jewish Holocaust during World War 2. Dr. James Cameron was inspired to create ABHM when he visited the Yad VaShem Holocaust Memorial in Jerusalem in 1979.
Each year near Dr. Cameron's birthday, ABHM invites the Greater Milwaukee community to gather in his honor to learn and grow together. The theme of the 2017 Founder's Day Gathering is designed to focus on strategies that have emerged around the country for acknowledging and repairing racial trauma.
Among questions to be explored during the event this year: Should our country acknowledge and commemorate the most disturbing chapters of its racial history? How might commemorating trauma experiences help-or-hurt-victims, perpetrators, and bystanders, and what is ethical? What roles should museums and other institutions play in the work of memory and racial healing?
The museum has invited experts from across the country as well as local experts to discuss the work that they do in providing opportunities to memorialize victims of racial violence. They will introduce their restorative projects.
This collection of experts is part of a growing movement, which provides parallels to the Truth and Reconciliation projects. These followed the end of racial Apartheid in South Africa and the genocide in Rwanda. The program will begin with a short talk by ABHM Head Griot Reggie Jackson, about the importance of truth-telling and remembrance, and the role of ABHM as a memorial museum in healing our city and nation.
The program will offer previews of two documentary films relating to racial violence. The first will be Jackie Olive's Always in Season, a new film that documents how lynching still impacts Americans to this day. It features how descendants of victims and perpetrators in four communities are working to acknowledge the victims, repair the damage, and reconcile.
Always in Season makes the connection between historic lynching, terrorism, and racial violence today, using a feature film that explores the lingering impact of lynching. Members of the communities represented in the film will join her on stage to discuss the importance of the work they do.
The second film preview will be American Reckoning by local filmmaker Brad Lichtenstein. The film investigates the FBI's failures under the Emmett Till Act, and tells the story of one surviving family. Wharlest Jackson Sr., a NAACP treasurer in Natchez, Mississippi, was mυrdеrеd by the Kυ Klυx Klаn in 1967, and left behind three children who wanted answers in their lifetimes.
In 2007, Congressman John Lewis led the passage of the Emmett Till Unsolved Civil Rights Crime Act of 2007, authorizing the FBI to reopen 126 so called Civil Rights era "cold cases." To date only one case has gone to trial, one to a grand jury and nearly all of the others have been closed despite new evidence.
The Panel of Experts:
Henry Banks (Duluth, MN)
Co-founder of the Clayton Jackson McGhie Memorial Project in Duluth, Banks was instrumental in establishing the downtown memorial plaza. Built to commemorate the infamous lynching of three circus workers, he is also the host of the regular weekly People of Color talk show on Wisconsin Public Radio.
Karen Branan (Washington, DC)
Author of the Pulitzer Prize nominated memoir The Family Tree: A Lynching in Georgia, A Legacy of Secrets, and My Search for the Truth, Branan has long been active in social justice. She is involved with Coming To The Table, a national organization that pairs descendants of lynching perpetrators and victims, as well as slaveholders and enslaved people, for the purpose of repair and reconciliation.
Maria Cunningham and Jordan Davis (Milwaukee, WI)
Active volunteers with the Dr. James Cameron Legacy Foundation, Cunningham serves as the Foundation board's Vice-President and Davis as a Public Programming Administrative Assistant. As the Milwaukee Public Library's Rare Books Librarian, Cunningham led the project to digitize dozens of booklets on African American history and race relations by Dr. Cameron. She also created and manages a traveling exhibit about his life and writings for the museum. Davis is a Distinguished Graduate Student Fellow at the University of Wisconsin-Milwaukee in the Master of Sustainable Peacebuilding program. His research interests center on public and local history, heritage resource management, and the museology of Africa and the African Diaspora.
Randy Gamble (Memphis, TN)
An anti-racism activist for many years, Gamble is a leader of the Lynching Sites Project of Memphis. LSP is part of Bryan Stevenson's Equal Justice Initiative to memorialize over 4,000 known lynchings in our country between 1877 and 1950 through local community remembrance projects and a new national lynching memorial. The Memphis lynching of three black men launched Ida B. Wells on her anti-lynching campaign, Gamble and the Downtown Clergy Association are organizing a 125th anniversary commemoration of those victims.
Cassandra Greene (Atlanta, GA)
As director of the Moore's Ford Bridge lynching re-enactment, which has for the last seven years commemorated the victims of that lynching in a small town in Georgia. Greene has been involved with that re-enactment, featured in the film Always in Season and can be seen in its trailer. Greene is also Founder/CEO of the W.I.T.N.E.S.S. PROGRAM / W.O.W.W. where she teaches communications and serves as a minister in Georgia's State and Federal prisons.
Reggie Jackson (Milwaukee, WI)
Serving as ABHM's Head Griot (oral historian) since 2002, Jackson has long been a much sought-after presenter on Black Holocaust topics locally and regionally. He presents the untold and seldom-told stories in African American history at schools, libraries, churches, and businesses. Jackson also writes and consults for the national press on these subjects and conducts diversity and race relations training.
Pardeep Singh Kaleka (Franklin, WI)
A former Milwaukee cop, after his father was killed by a white supremacist in the Sikh Temple mаssаcrе, Kaleka paired up with a former violent white power extremist to found Serve2Unite, which teaches schoolchildren peacemaking through the Sikh principles of Chardi Kala: fearless creative compassion, service to others, and relentless optimism in the face of adversity. Kaleka is also a psychotherapist at the D & L Healing Center, where he specializes in treating trauma.
Brad Lichtenstein (Milwaukee, WI)
An award-winning documentary filmmaker, Lichtenstein is developing a feature film that digs into unsolved Klаn murders of black men in Mississippi. Despite the 2007 Emmett Till Act giving the FBI $100 million to investigate these crimes, their families have no answers. The mυrdеrеrs walk free. The film explores if and how the trauma of unresolved violence can be healed.
Erin McCarthy and Colleen Perry (Greendale, WI)
Middle school teachers in a white suburb of Milwaukee, McCarthy and Perry persuaded their principal and students' parents of the value of regularly teaching African American history as a part of American history, and not a sidebar to it. McCarthy and Perry present history as a complex story of complex people in America's complex society and teach it by building empathy, defining race, and developing the whole context. Through their inquiry-based curriculum, they build responsible citizens and communities.
Warren Read (Seattle, WA)
Author of the memoir, The Lyncher in Me: A Search for Redemption in the Face of History, Read offered public apologies to each of the families of the three circus workers lynched in Duluth on the occasion of the dedication of the memorial to them. Warren is also an elementary school teacher and educational administrator.
After short introductions about their restorative projects, these activists will take questions and comments from the audience. The program includes live music, book sales and author signings.
Hosted at Centennial Hall 733 N. 8th Street on February 25th, from 9:00 a.m. to 11:30 a.m., the event is ABHM's annual fundraiser. All proceeds will go to support the development of ABHM's new building and its public programming.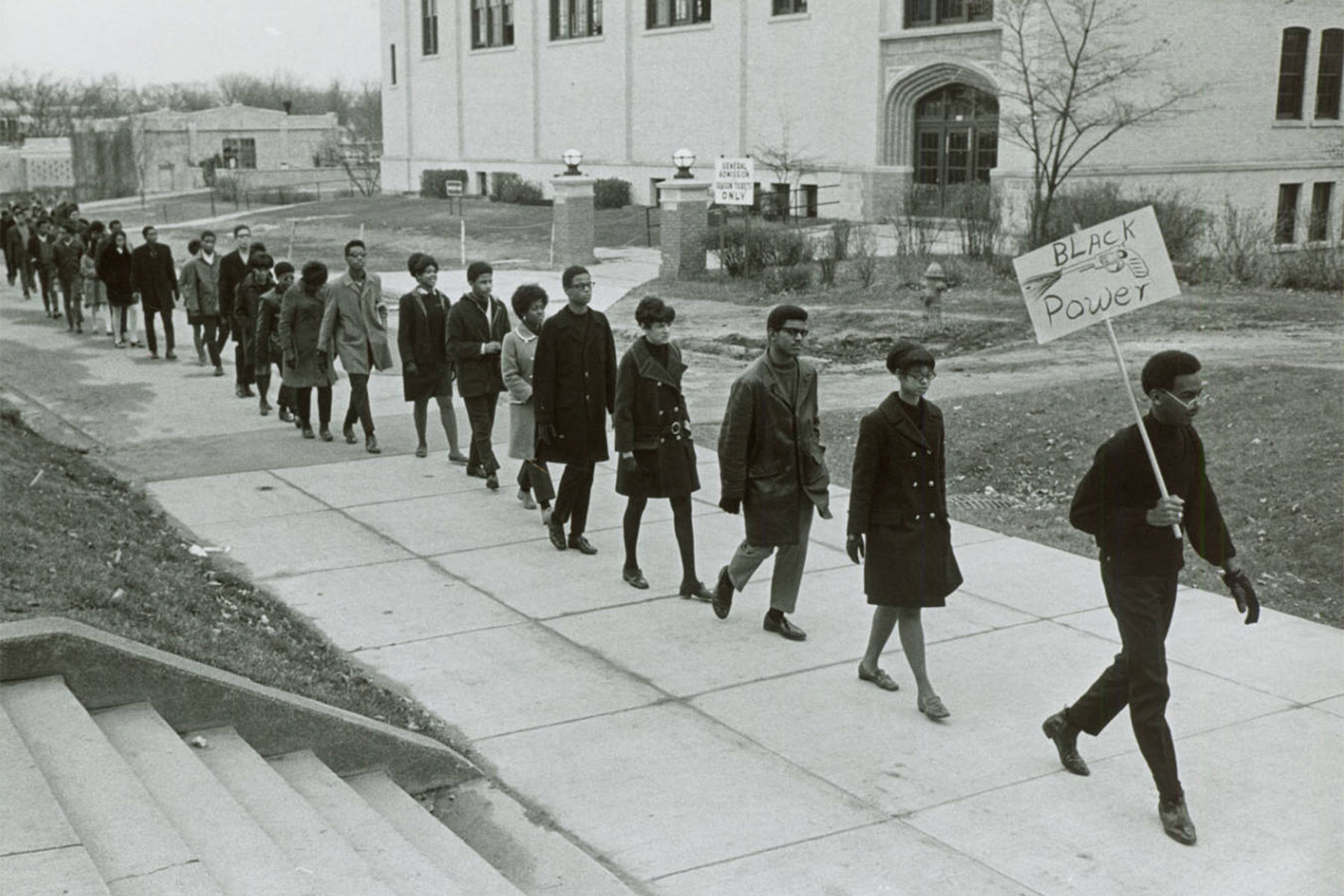 © Photo
Milwaukee Public Library – Historical Collection