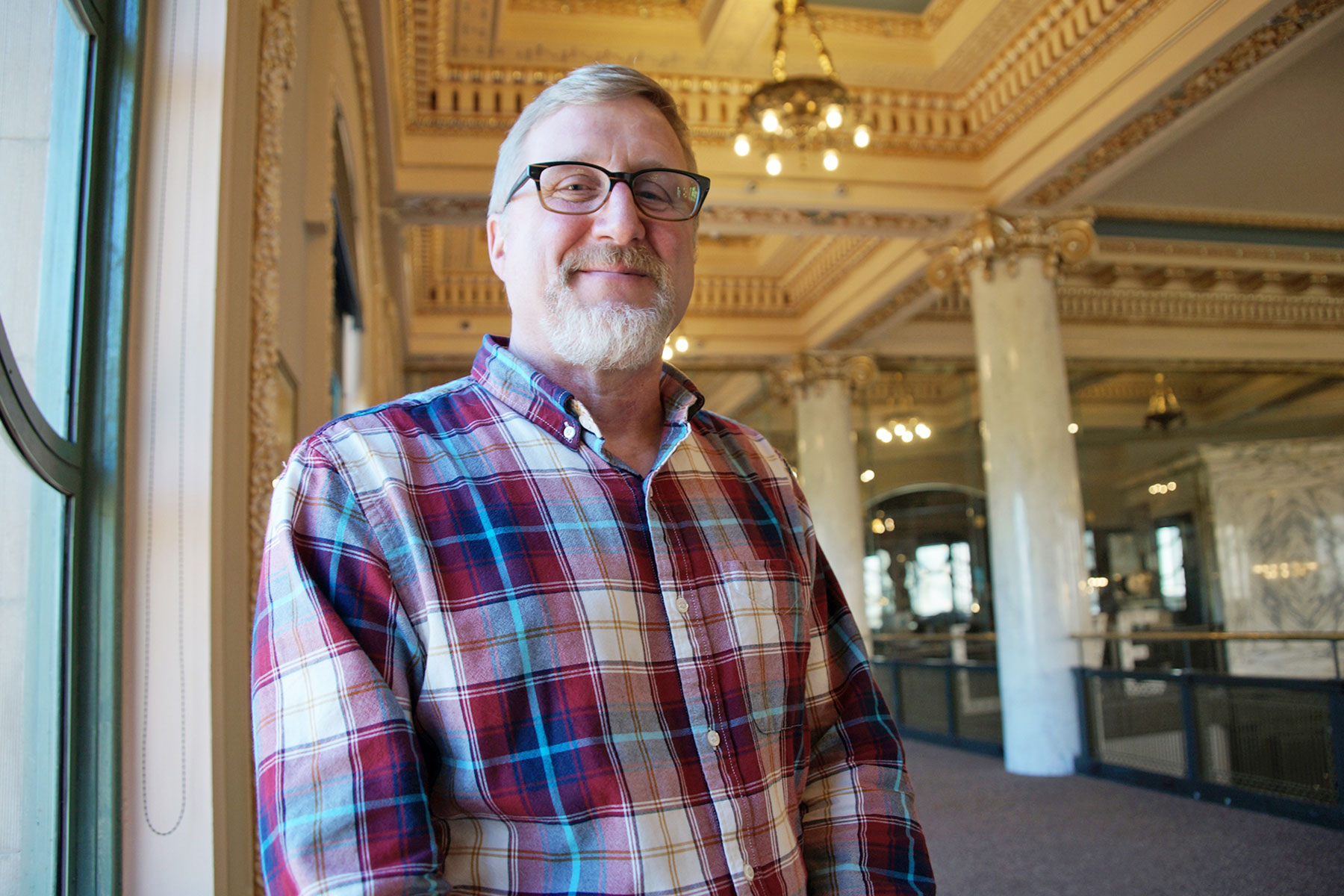 Steve Schaffer, Assistant Archivist at the Milwaukee County Historical Society (MCHS) spoke with the Milwaukee Independent about the 600 rare China-Burma-India images in the Lyle Oberwise Photography Collection, and their amazing significance.
Oberwise is legendary for his meticulous photographic documentation of Milwaukee over the decades from 1945 to 1993. MCHS purchased the entire Oberwise image library in 2003, consisting of 45,000 black and white photographs and Kodachrome color slides.
During World War II, Oberwise served in the United States Army as a military photographer with the 3374th Signal Photo Corps, and travelled between China, Burma, and India. The CBI material is probably the least known of his extensive collection, and the experience allowed him to hone the skills that he would use to capture Milwaukee moments for the rest of his life.
A 1945 Oberwise photo comparison with today: The Shanghai Jewish refugee camp, which was part of the Jewish Ghetto along the Zhoushan Road and Huoshan Road. The Japanese consolidated 18,000 Ashkenazi Jews from Germany, Austria, and Poland were consolidated in that area between 1941 and 1945. Portions of that area have, along with the Bund's waterfront district in central Shanghai, survived the internal conflicts of war torn China only to face the more modern day threat of economic development.
These never-before-seen historic images by Lyle Oberwise were scanned from the original Kodachrome color slides and slightly degraded for quality. They are presented to the public for the first time by the Milwaukee Independent, published with a special watermark to clearly note their ownership by the Milwaukee County Historical Society.
Lyle Oberwise, Milwaukee County Historical Society, and Lee Matz