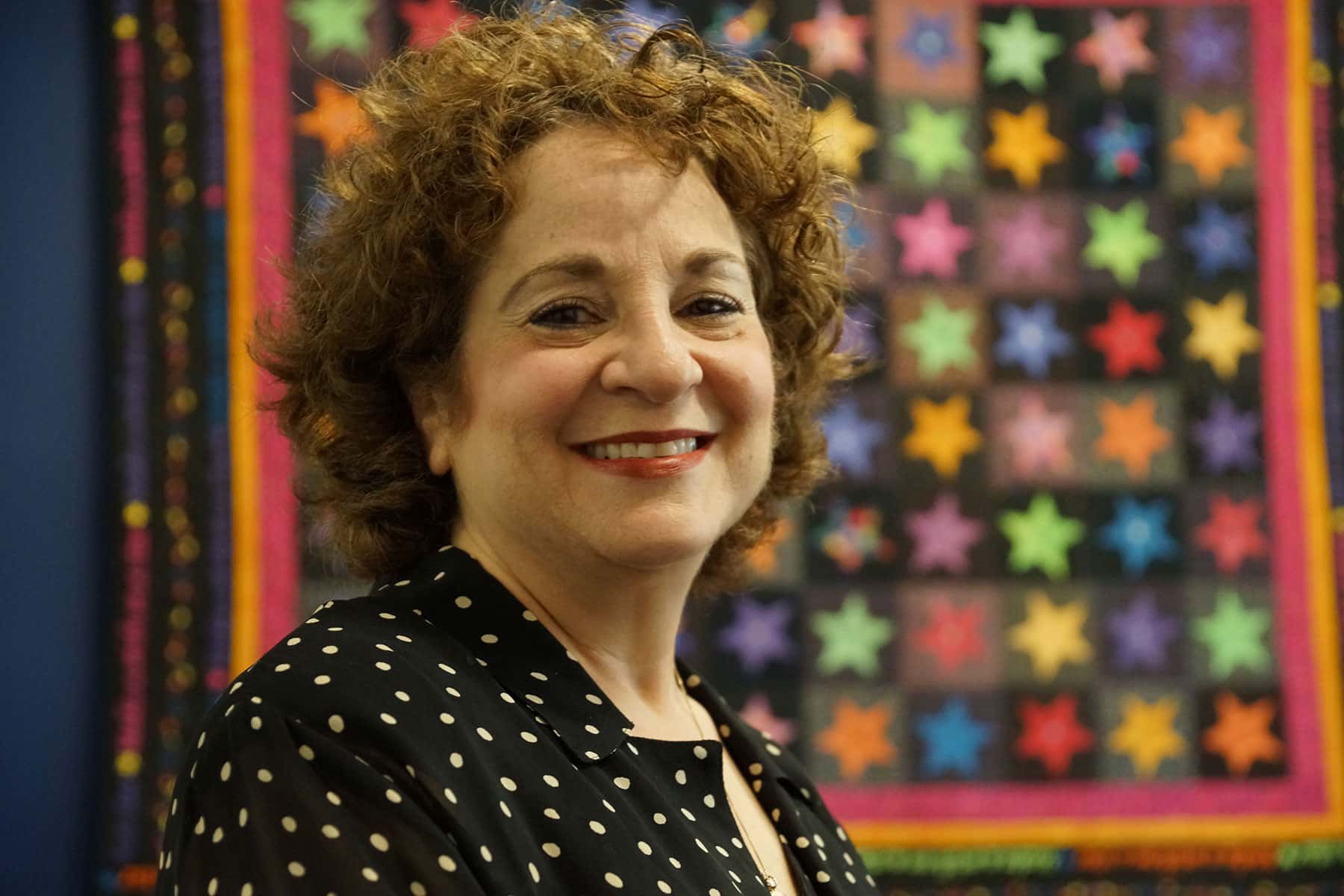 With a long and established career at the Milwaukee County government and then a local television network, Patti Gorsky felt those experiences prepared her for the truly bigger work ahead to help critically ill kids.
As Wisconsin's Fairy Godmother she uses hope to help these children, and has seen the healing power that a granted wish brings to them and their families.
Milwaukee Independent: What do you enjoy most about Milwaukee, and do you have hopes and fears for the city's future?
Patti Gorsky: I'm a lifelong resident of the greater Milwaukee area. The best kept secret about Milwaukee is its high quality of life, and wonderful arts on the fresh water coast. Crime, poverty, unemployment, and segregation are all issues that threaten the quality well-being in our area.
Milwaukee Independent: How has faith played a role in your personal decisions and professional career?
Patti Gorsky: I am a spiritual person who knows that all my previous paths led me to be Wisconsin's fairy godmother. I could not have handled this position in my younger years, as it can be tinged with sadness. But oftentimes, the wish and wish experience is the only joyful thing going on in a child's life. So we focus on bringing hope, strength, and joy to these courageous kids and their families.
Milwaukee Independent: How did you become interested in public relations, and what led to your job with the Milwaukee County Government?
Patti Gorsky: I was a Journalism major at the University of Wisconsin – Madison, majoring in print media. Through some of my classes and an internship, I was introduced to PR, which I also majored in. When I finished school, I applied all over and was lucky enough to be picked up by the County Executive's office as a PR assistant. I could not have been more fortunate to have had such a great, vast learning experience working for William F. O'Donnell for 11 ½ years.
Milwaukee Independent: What was your fondest memory of working for William F. O'Donnell?
Patti Gorsky: I have so many great memories. We were a tight family and to this day I consider some of my colleagues there among my closest friends. I learned so much, things about government, the political process and such. But I also learned about loyalty, discretion, and developed a strict work ethic. Bill O'Donnell was a prince of a man, self-educated and one of the smartest, sharpest, most humble people I have ever known. He taught me innumerable life lessons that I carry with me to this day.
Milwaukee Independent: With a background in television, are you disappointed with the direction that broadcast media has taken in recent years?
Patti Gorsky: Working in broadcast media gave me insights about the power of the medium. The media has a big responsibility and we worked hard to use that power for good. As Director of Marketing and Community Affairs we worked to adopt non-profits, important causes, and make the community a better place in which to live and work. Former FOX 6 Chief Meteorologist Vince Condella introduced the station and me to Make-A-Wish Wisconsin 28 years ago, through what is now called Walk for Wishes. I began as a volunteer and supporter, never realizing it would lead me to the place I am today.
Milwaukee Independent: How did your experiences working in government service and media broadcasting prepare you for granting the wishes of children with life-threatening medical conditions?
Patti Gorsky: Working in both very visible positions, having diverse populations and often within a hectic environment, taught me to be nimble, work with a variety of people, and juggle chaos well. The networking and introduction to so many people and situations helped set prepare for success here as well.
Milwaukee Independent: How did you decide to accept a job from the Make-A-Wish Foundation shortly after beginning your job with the Convention & Visitors Bureau of Milwaukee (now known as VISIT Milwaukee)?
Patti Gorsky: I very much enjoyed my work with the GMCVB/Visit Milwaukee. However, when Judy Schwerm announced her retirement from Make-A-Wish I decided to throw my hat in the ring and see if I would even be considered for the job. I have tremendous respect for Judy and her work of developing the Foundation during its formative years. I wanted to grow it from there and work to serve every medically eligible child. I decided that I wanted to leave a legacy, and that would be by granting wishes for Wisconsin children living with life-threatening medical conditions. That legacy would also be for my two daughters, who would see my dedication and hard work go toward helping others.
Milwaukee Independent: When you started 17 years ago, granting wishes to critically ill children, have there been any cases where the kids beat the odds and survived all that time since?
Patti Gorsky: Many wish kids survive their medical conditions and go on to live productive lives, having families of their own. This certainly speaks to the healing power of a wish. Many physicians view a wish as part of the treatment plan. There is conventional medicine and also the psychic medicine made of hope, strength, and joy that a wish come true brings.
Milwaukee Independent: With all the heartbreaking stories you have encountered over the years, is there one in particular that stands out in your memory?
Patti Gorsky: While there are certainly some heartbreaking stories, there are even more stories about bringing cherished memories to the children and families who experienced the transformative power of a wish come true.
Milwaukee Independent: What has been the biggest impact on your life from your time at Make-A-Wish Wisconsin?
Patti Gorsky: There is a Yiddish word: B'shert. It means "meant to be." I was meant to be a part of Make-A-Wish and this is the culmination of my life's work
Milwaukee Independent: Has the public been supportive enough of your mission, and what are the demographics for granting wishes to minority families in Milwaukee?
Patti Gorsky: We are a statewide grassroots organization. The brand of Make-A-Wish is well known and respected as a strong charity. In fact, we were recently singled out by Charity Navigator, the charity watchdog group, as one of the top three charities in the Milwaukee area. We do not track demographics for minority families. It goes without saying, but cancer and other life-threatening medical conditions do not discriminate and children across all socio-economic categories are granted wishes if they are deemed medically-qualified.
Milwaukee Independent: Can you explain a little about the annual Yacht Blast and its purpose?
Patti Gorsky: Yacht Blast is a fundraiser that supports the work of Make-A-Wish Wisconsin in granting wishes for children with life-threatening medical conditions. 2016 marks the 8th annual event. It will be held on Saturday, August 27th at the McKinley Marina and the Milwaukee Yacht Club. Approximately 40 boat owners donate their yachts, time, and funds to give wish kids and their families boat rides in the Milwaukee harbor. Then in the evening, the Milwaukee Yacht Club hosts a VIP After Blast celebration featuring food, entertainment, raffles, and silent auctions. A dedicated group of professionals, led by Yacht Blast founder and Make-A-Wish Wisconsin Board member Glenn Kennedy, host this amazing fundraising event annually.
Milwaukee Independent: Do you have a message for parents of children who are not critically ill?
Patti Gorsky:  Our children give us hope for the future and are a blessing. If you should ever know a child with a life-threatening medical condition, please contact Make-A-Wish Wisconsin to help him/her and his/her family, and the greater community with the gift of a wish come true filled with hope, strength and joy.