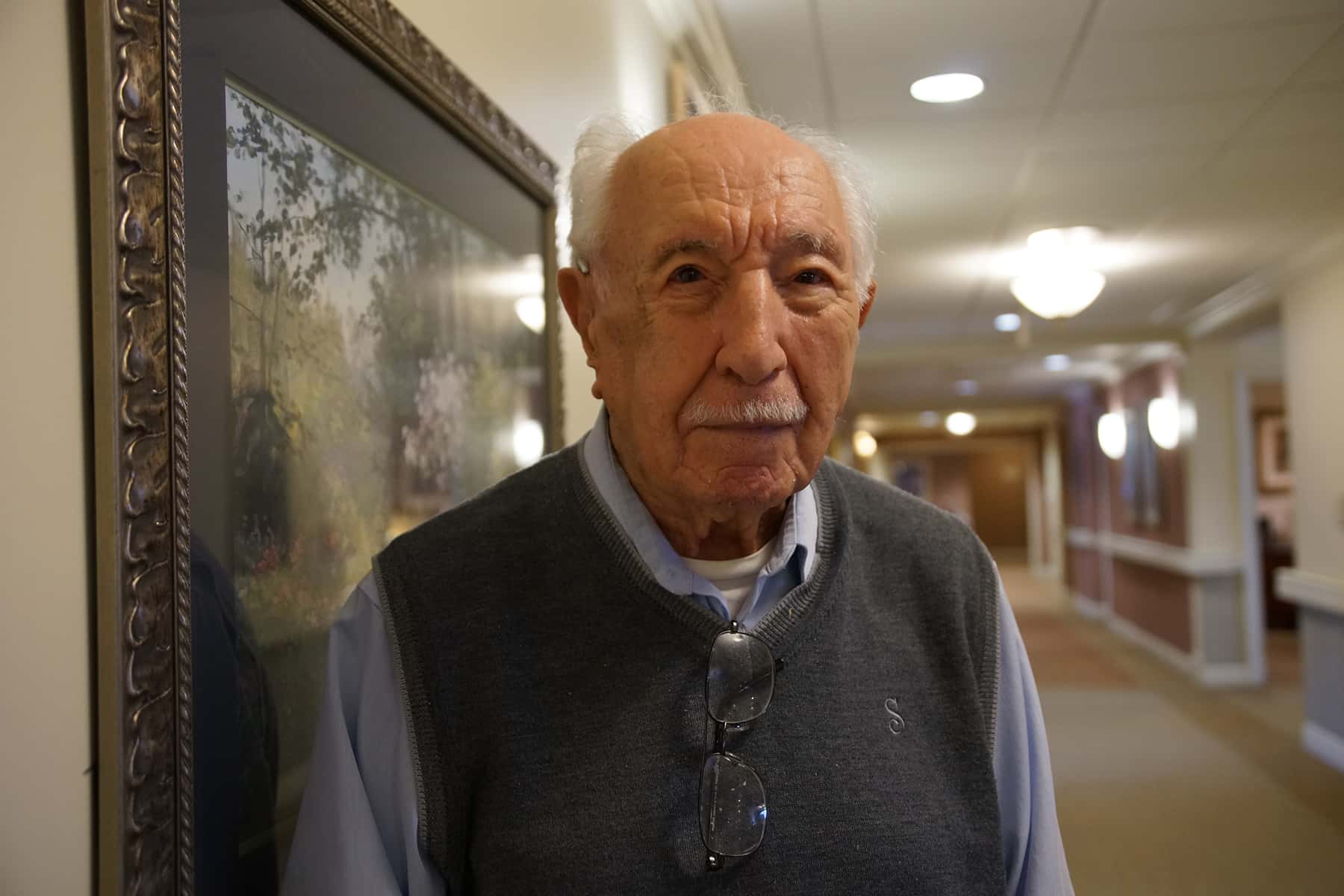 Known as B. Artin "Bob" Haig, the master photographer who has captured pictures of American presidents was born as Haig Artin Kojababian on August 1, 1914. With a career in images that lasted for decades, Haig took pictures all over the world, but is best known locally for his portraits of Milwaukee's high society.
Haig made his mark in the city during the late 1950s by photographing some of the biggest names in Milwaukee business, including the Uihleins of Schlitz Brewery and the Strattons of Briggs & Stratton. He has immortalized many prominent national figures such as the Rockefellers, DuPonts, Mellons, Vanderbilts, and President Franklin Roosevelt. His work hangs in many board rooms, public buildings, and cathedrals throughout the globe.
The Saint John's resident was born in Hadjin, Armenia. Haig came to the United States in 1924. By the late 1930s, he lived in Washington DC, where he worked for Underwood & Underwood as the White House photographer. In 1954, Haig relocated to Milwaukee where he opened the last of his legendary studios.
"For years B. Artin Haig had the reputation of being the most expensive photographer in Milwaukee. He also had the reputation of being the best," said photographer and former partner Rick Bate in a blog post. "When people questioned the high price of his photos he countered by saying that he would buy them back in five years if they still thought the portraits were not worth the price. He never had a taker."
Haig believed that the most valuable things in life were the personal experiences that people had. It was the events of life, not what people owned, that molded individuals into who they were. Photographs served as reminders of those experiences.
"I can teach you lighting in ten minutes, but it's making people comfortable that's the hard part," Haig once said, "Learning to relate to your subject is what will make or break your work as a portrait photographer."
His hometown of Hadjin was one of the twelve villages destroyed by the Turks in the period of genocide from 1915 to 1917. Haig's father was a math teacher, but was rumored to be a spy fighting the Turks.
"He remembers the day the Turks came and took his mother, and he never saw her again. The family lore is that his parents were beheaded," said one of Haig's daughters, Artyn Gardner. "He was whisked away in the middle of the night in a small boat and taken to Constantinople to be with his guardian, Uncle Garabed."
That uncle raised Haig until 1920, but the two never had a close relationship. His early years were spent in the Middle East, Europe, and South America. At about 10-years-old, Haig came to America through Ellis Island. Becoming ill and listed incorrectly on the ship's manifest delayed his entry.
When he went to school, Haig was put with students his own age. But after being bullied because he spoke no English, they put him with first graders. It was a situation that he hated, but he was determined to quickly learn English.
"My father has an incredible command of language. Growing up he wouldn't speak Armenian to us. He always wanted to be an American in every way." added Gardner. "When we took him to Armenia after he turned 93, he totally surprised us and started speaking Armenian. My sister and I were dumbfounded. Then we visited the Grand Bazaar in Istanbul, and he astonished us further. He was bargaining with the folks, speaking Turkish."
In high school, Haig was a runner on Wall Street, and the associates he worked for tried to get him to become a broker. But his true love was photography. Gardner explained that her father always said he could have made more money on Wall Street, but that he would not have been as happy. Ultimately, his amazing life lacked for nothing.
Haig's photographic career would make for book-length reading. He served his apprenticeship in theatrical photography on Broadway with the Ziegfield Follies. At the time he was appointed as White House photographer, some of the most illustrious names in history came before his camera.
He holds the coveted Master of Photography and Craftsmen degree with three hundred national merits. Haig served for more than two decades on the National Council, and as governor of the American Society of Photographers. Before his retirement, he was involved with the faculties of the Milwaukee Area Technical College, University of Wisconsin Extension, and the Milwaukee Institute of Art and Design.
Considered "The" photographer in Milwaukee, Haig's studio was on Wisconsin Avenue across from the Pfister Hotel.
"I still meet people today who, once they learn who I am, will immediately tell me about the photos my father took of their family," said Gardner.