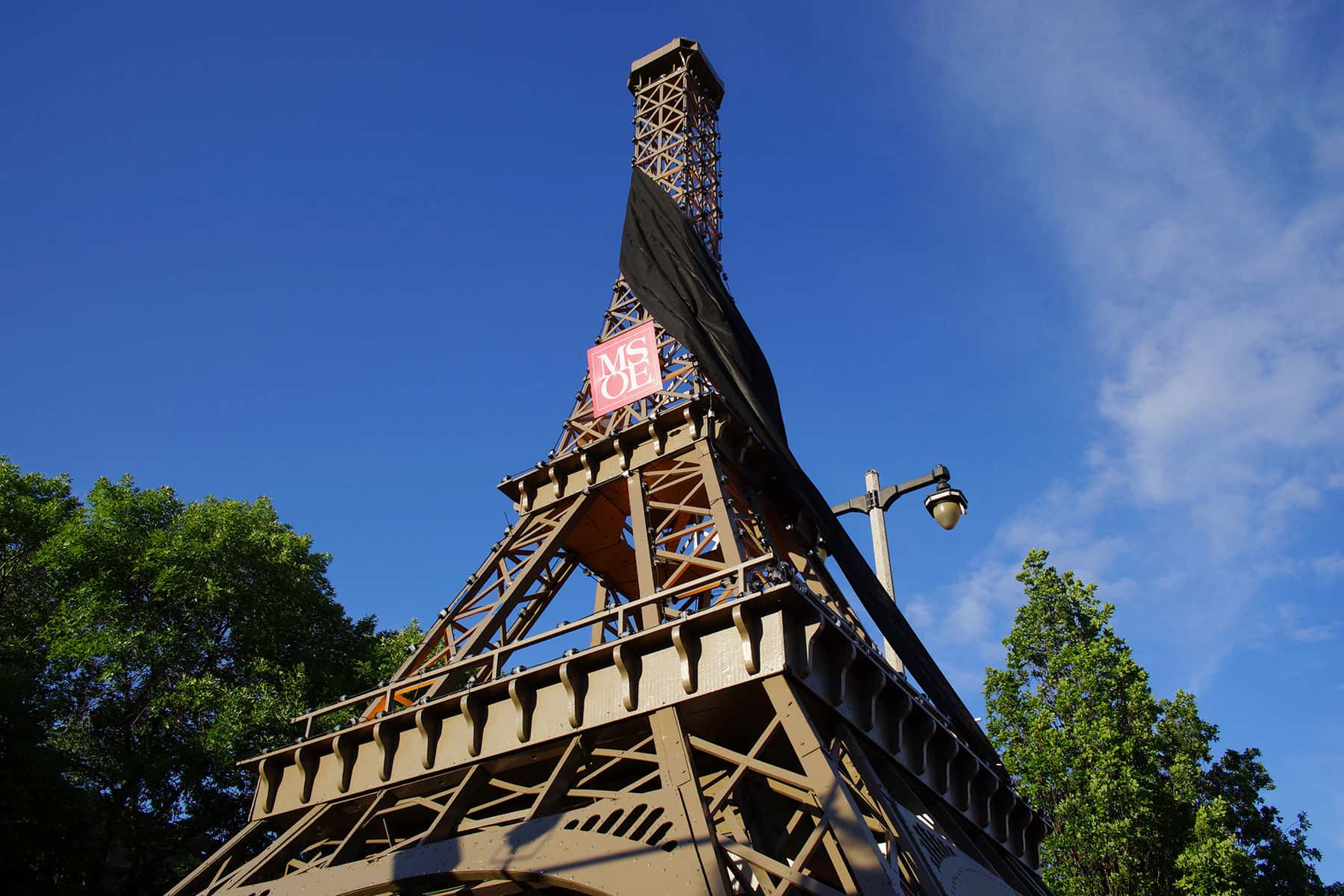 Following the Orlando tragedy that took place during PrideFest last month, the attack in Nice, France on July 14 occurred as downtown Milwaukee prepared to Storm the Bastille during the 35th annual Bastille Days.
The latest terrorist incident came less than a year after the Paris attacks, when the Eiffel Tower from Bastille Days was temporarily erected in front of City Hall as a memorial.
In the midst of the four-day celebration, Milwaukee's Bastille Days commemorated the French tragedy, where a truck slammed into a crowd of revelers and claimed at least 84 victims in the southern city of Nice, with moment of silence during the evening of July 15.
The community was invited to gather near the festival's main stage in Cathedral Square Park to honor the victims of the latest attack in Nice and their loved ones.
"While our thoughts are with our cultural brethren in Nice, Bastille Days remains committed to delivering a fun and safe event, and looks forward to carrying on the tradition of this revered celebration," said Kim Morris, Executive Director of the East Town Association.
Anne Leplae, Executive Director of the Alliance Française de Milwaukee, shared a few thoughtful remarks, along with longtime Bastille Days partner, the Very Reverend Jeffrey Haines, pastor and rector of St. John's Cathedral, who lead the festival in prayer and a moment of silence.
The ceremony will concluded with Robin Pluer singing a venerable French ballad as lights of the 43-foot Eiffel Tower replica were turned off and draped with a black cloth for the remainder of the festival.
Expected to attract a crowd of more than 250,000 visitors, the festival has no security checkpoints, metal detectors, or bag checks for those attending.
Morris said that the East Town Association and event sponsors were already taking extra precautions prior to the attack in Nice.
There was an increased the security presence at this year's festival, "We have police on bikes, we have police on horses, and we have the police cars."