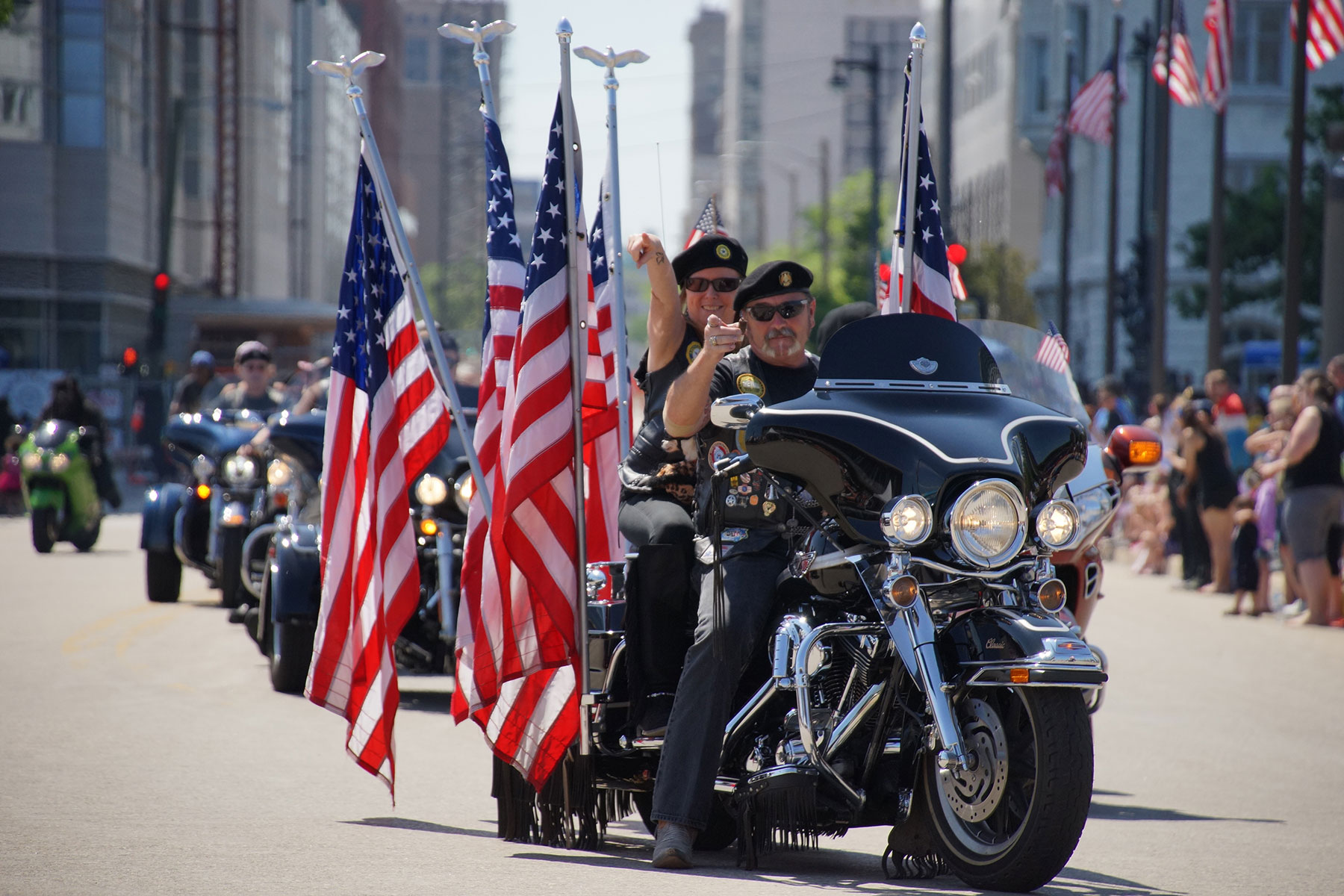 A tradition that began by the Grand Army of the Republic to place flowers on the graves of Union soldiers, Memorial Day has extended to honor all Americans who died while in military service.
Beginning with the return home of Wisconsin's Civil War soldiers 151 years ago, Milwaukee has held an annual parade to honor and remember those who made the ultimate sacrifice for their country. This Photo Essay from the parade on May 30 is divided into three segments, featuring the Harley-Davidson Owners Group (H.O.G. Milwaukee Chapter #3833) who have led the parade for two decades, the parade color guard, and activities along the parade route.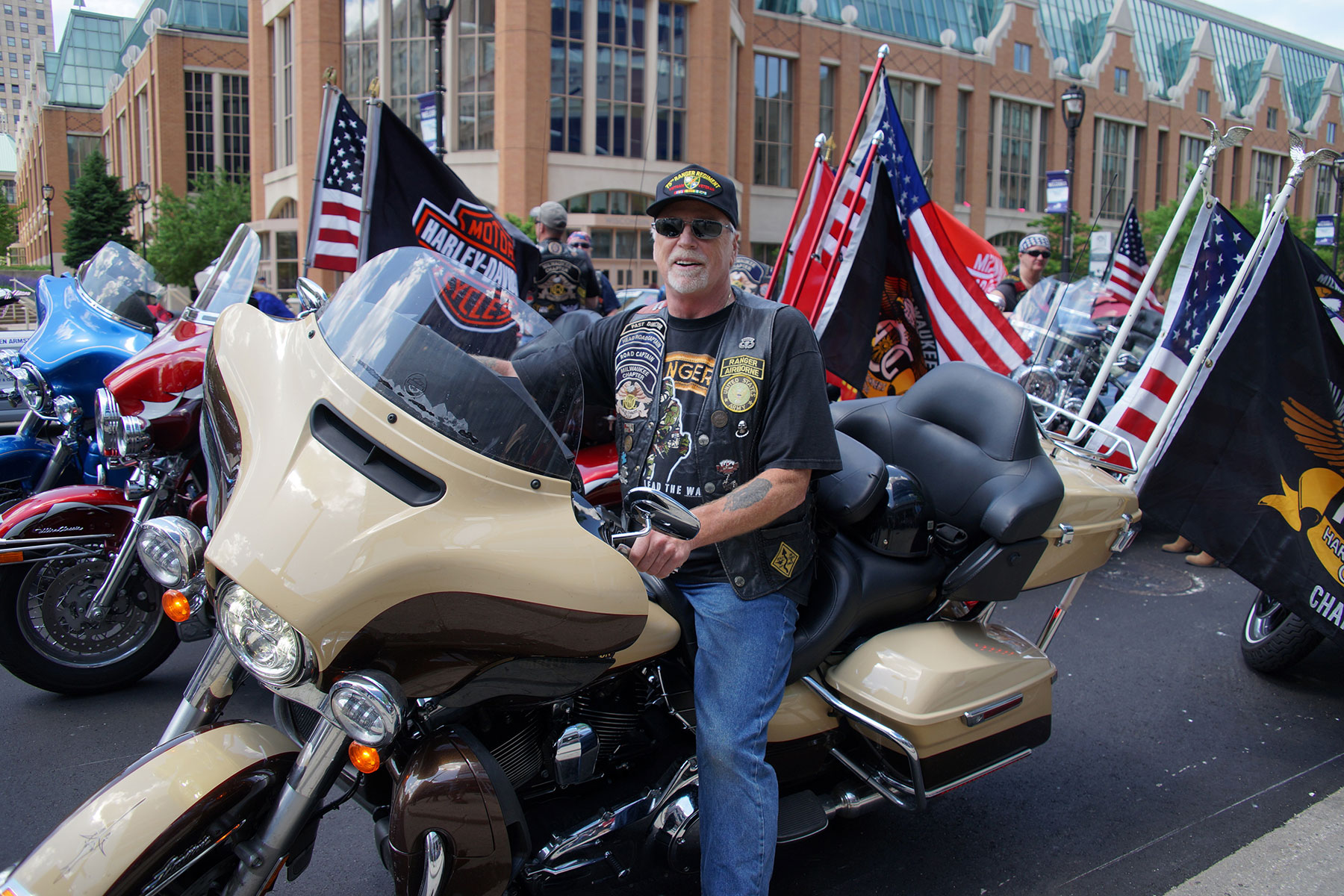 "During the Civil War, 12,216 Wisconsinites were lost, leaving many graves to be tended to by their grieving loved ones. In the following years, many states began observing Decoration Day. This allowed people a day to join with their families, and often picnic, while they cleaned the graves of their loved ones following the snow melting. In World War I, 3,932 Wisconsinites lost their lives, another 8,390 in World War II, 729 in the Korean War, and 1,239 in Vietnam. More recently, 127 of our neighbors have died in Iraq and Afghanistan following the terrorist attacks of September 11, 2001."
– Representative Jonathan Brostoff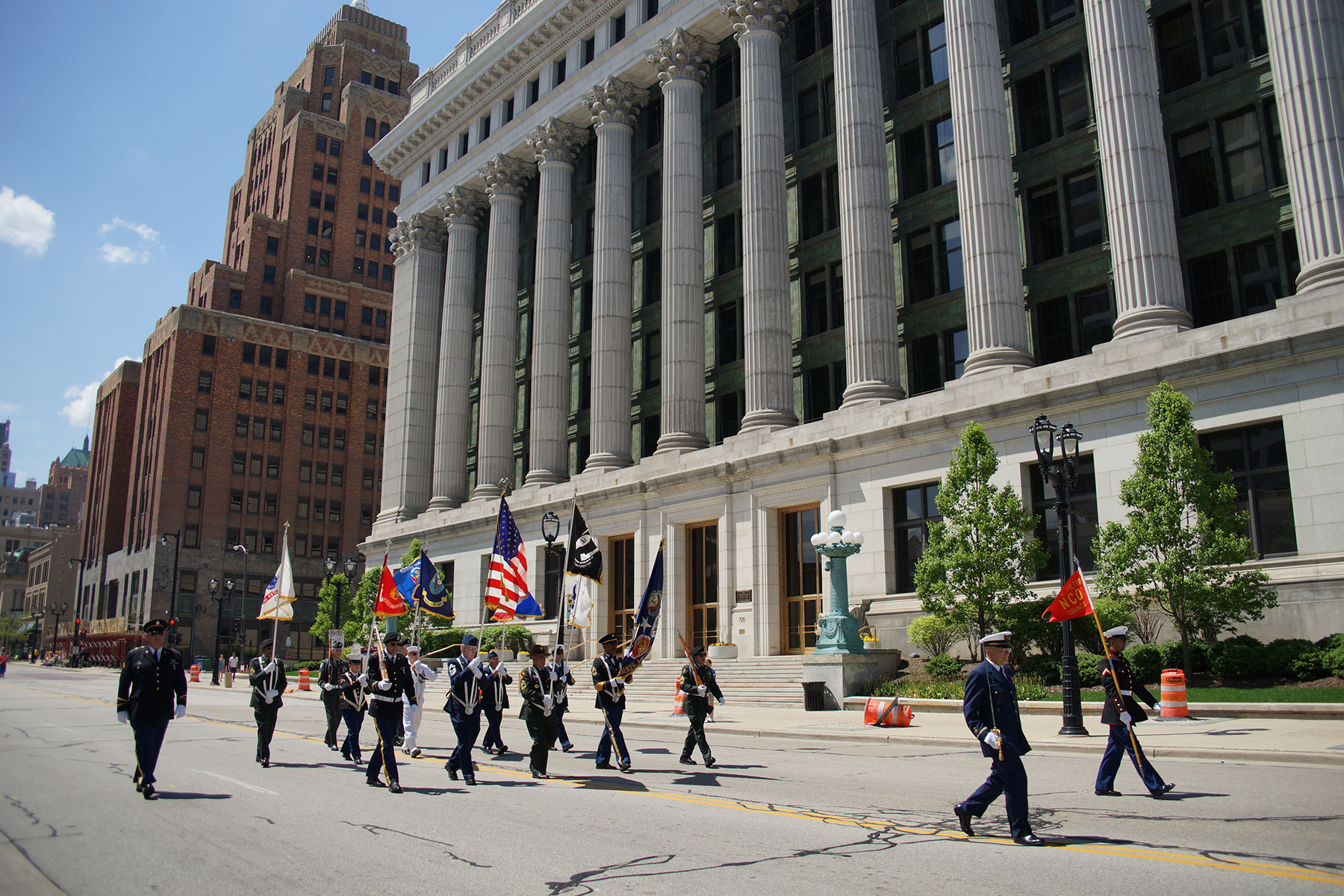 Beyond Memorial Day, take a moment to recognize those we are fortunate enough to still walk beside us but who may struggle day-today from their military duties. Dryhootch provides support for veterans and their families in many ways in our community. Please consider a donation to them or volunteering your time.