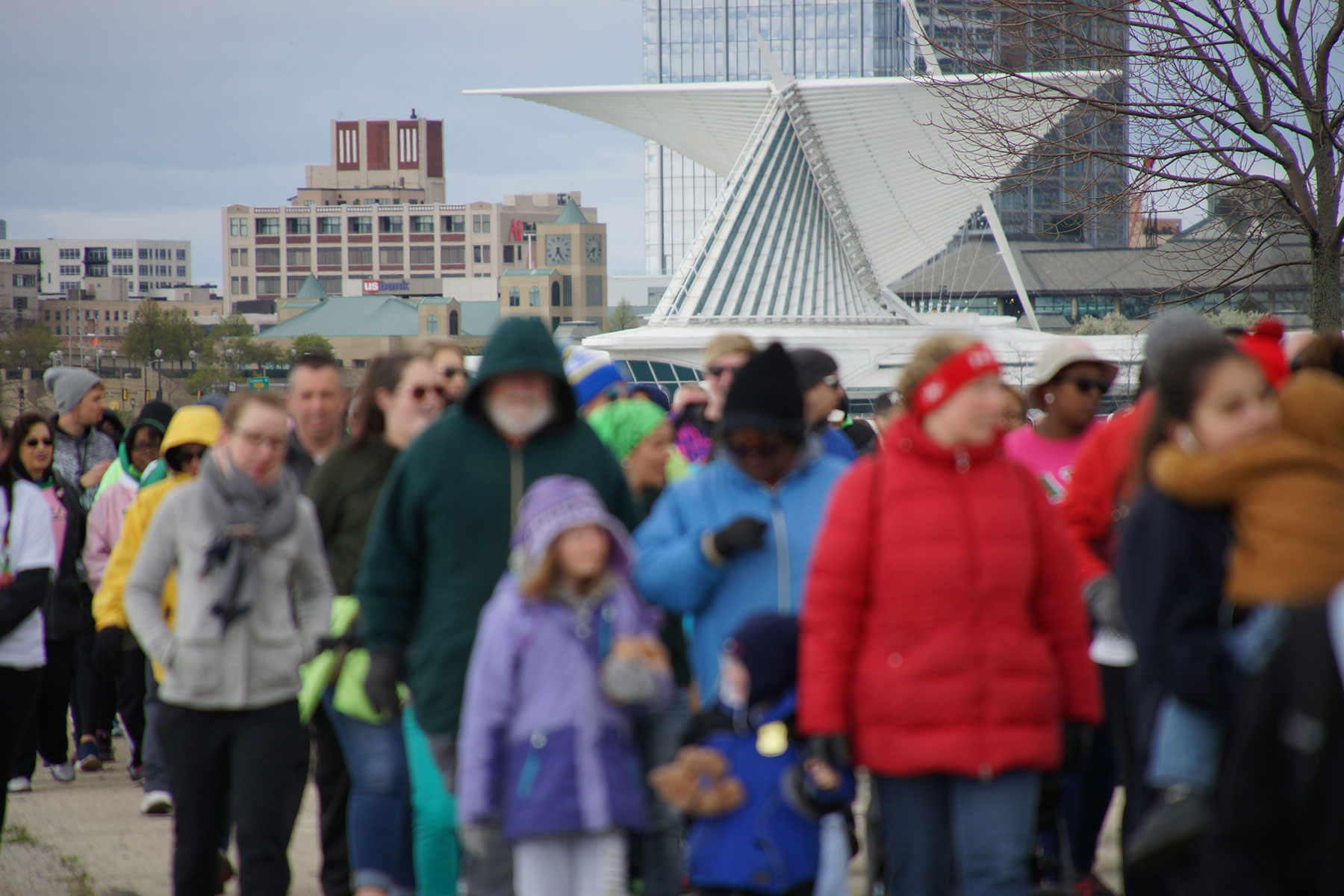 NAMIWalks celebrated its 14th Anniversary on May 14 at Veteran's Park along Lake Michigan, enduring snow sprinkles and winter winds on a typical Milwaukee summer day. The charity walk supported the local chapter of NAMI, the National Alliance on Mental Illness. It is the nation's largest grassroots mental health organization dedicated to building better lives for the millions of Americans affected by mental illness.
Every journey begins with that first step

Money raised from the event goes towards local education programs, support groups, mental health training, advocacy for access to services, and a safe place for people with mental health challenges in Milwaukee.
"It was wonderful to be involved with the NAMIwalk this year. The fact that so many people came together, despite the cool temperature, says a great deal about the community's commitment to improving and growing mental health support for all of its members." said Becky Kanitz, program coordinator at Wisconsin Department of Health Services. "It was an honor and a privilege to be a part of the event, and I was truly inspired by the great turnout."
One of the participating teams included Wisconsin State Representatives Jonathan Brostoff and David Bowen, who also host a popular talk show on Riverwest Radio 104.1 FM as a public service. State Reppin' w/ Brostoff & Bowen focuses on local issues that are important to the community, including the topic of mental health legislation.
Representative Brostoff held Mental Health hearing this past March to help shape state policy for addressing the stigma and challenges faced by individuals seeking medical help.
"The annual NAMI Walk is one of my favorite events of the year. It's always a blast, I get to reconnect with old friends, and build awareness and positivity around this important topic. It is so refreshing to come together with other NAMI supporters and share this great energy and love." – Representative Jonathan Brostoff, Assembly District 19