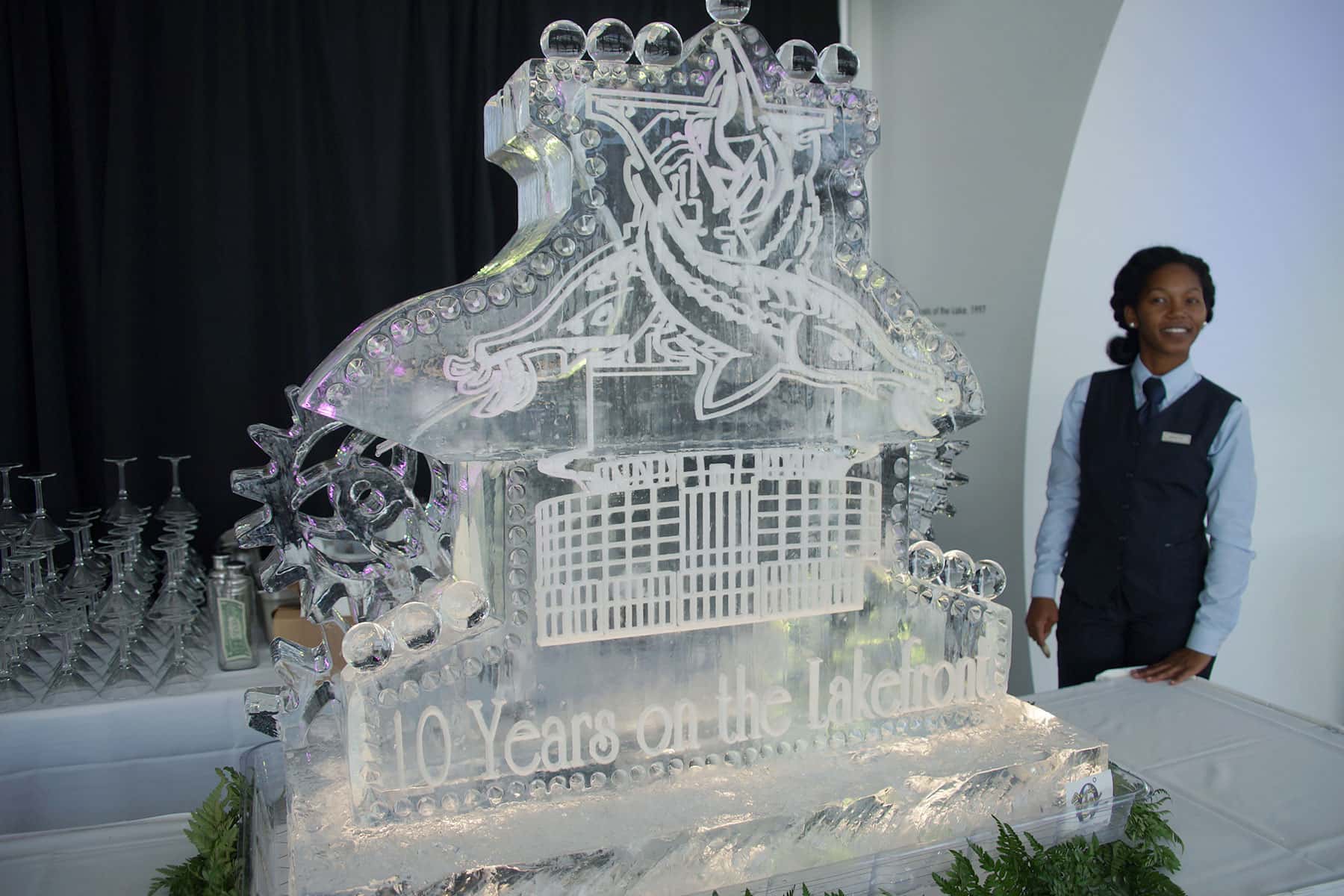 Community leaders from the Milwaukee-area and their families spent the evening of July 30 at Discover World in celebration of the science and technology center's ten year anniversary as an important innovation destination along the Milwaukee Lakefront.
Discovery World is where local children can take their first steps on a path toward STEM (Science, Technology, Engineering and Math) careers and brighter futures.
More than 600 guests attended the fundraising event, that focused this year on thanking all those who had supported Discover World and its educational mission over the past decade. The black-tie Gala was held along the center's promenade, with an external tent for dinner that was provided by long-time partners Joe and Jennifer Bartolotta.
The upper level Pilot House opened later for networking, and a fireworks viewing from nearby Henry Maier Festival Park where German Fest was going on.
Corporations, foundations, and individuals sponsored tables at the 2016 Gala. The silent auction consisted of more than two hundred items, ranging from trips, to autographed movie memorabilia, to Discover World-based experiences like an aquarium.
The facility operates without any public funds for financial assistance, and depends on donations and fundraising to provide programs that augment the local educational system.