Photo Essay: Being visible for reproductive rights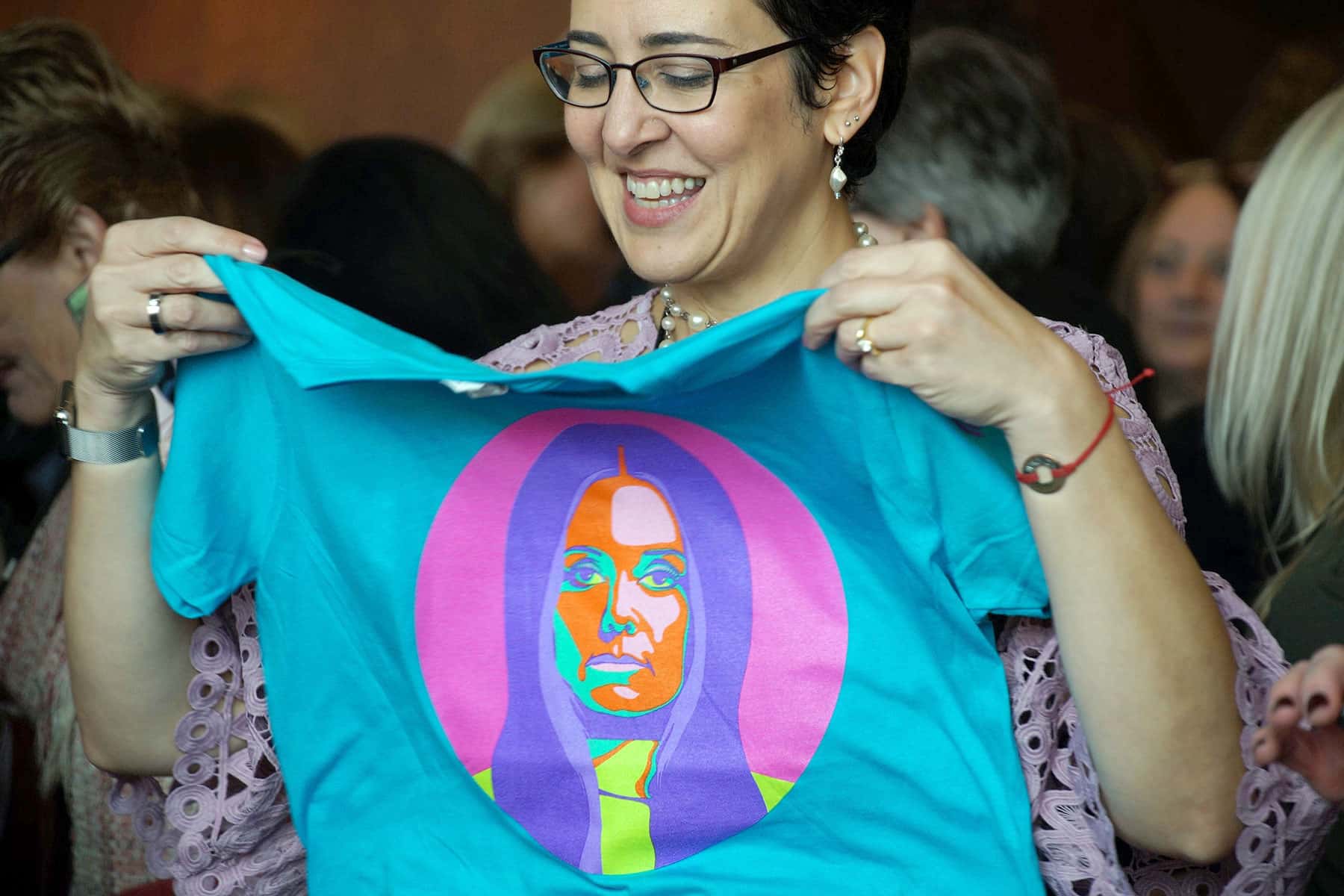 Planned Parenthood of Wisconsin (PPWI) hosted its 80th anniversary celebration on October 14 at Potawatomi Hotel & Casino.
Starting in Milwaukee as a small maternal health center, PPWI offered medical care, education, and advocacy to keep people safe and strong. Over the decades since, the organization often remains the only service provider of sex education, STD testing and treatment, cancer screenings, birth control and pregnancy testing, and safe, legal abortion services for many individuals and families in the local community.
These images feature moments from the luncheon gala, that included keynote speaker Gloria Steinem, along with Lynde Bradley Uihlein and Marianne Lubar, and Niki Johnson, who also unveiled her new work of art that called attention to the ongoing battle that Wisconsin women face to control decisions about their own bodies.
"I realized after a while, even though I was writing essays and articles and other books, what I was writing least about what I was doing most because I was writing about specific things and about the process. I also realized that I was spending most my time that way, and that there is an 'on the road' state of mind. It just means being open. I think being on the road is my form of meditation, it forces me to be in the present." – Gloria Steinem
The Dedication of My Life on the Road by Gloria Steinem
Dr. John Sharpe of London, who in 1957, a decade before physicians in England could legally perform an abortion for any reason other than the health of the woman, took the considerable risk of referring for an abortion a twenty-two-year-old American on her way to India.
Knowing that she had broken an engagement at home to seek an unknown fate, he said, "You must promise me two things. First, you will not tell anyone my name. Second, you will do what you want to do with your life."
Dear Dr. Sharpe, I believe you, who knew the law was unjust, would not mind if I say this so long after your death: I've done the best I could with my life.
This book is for you.