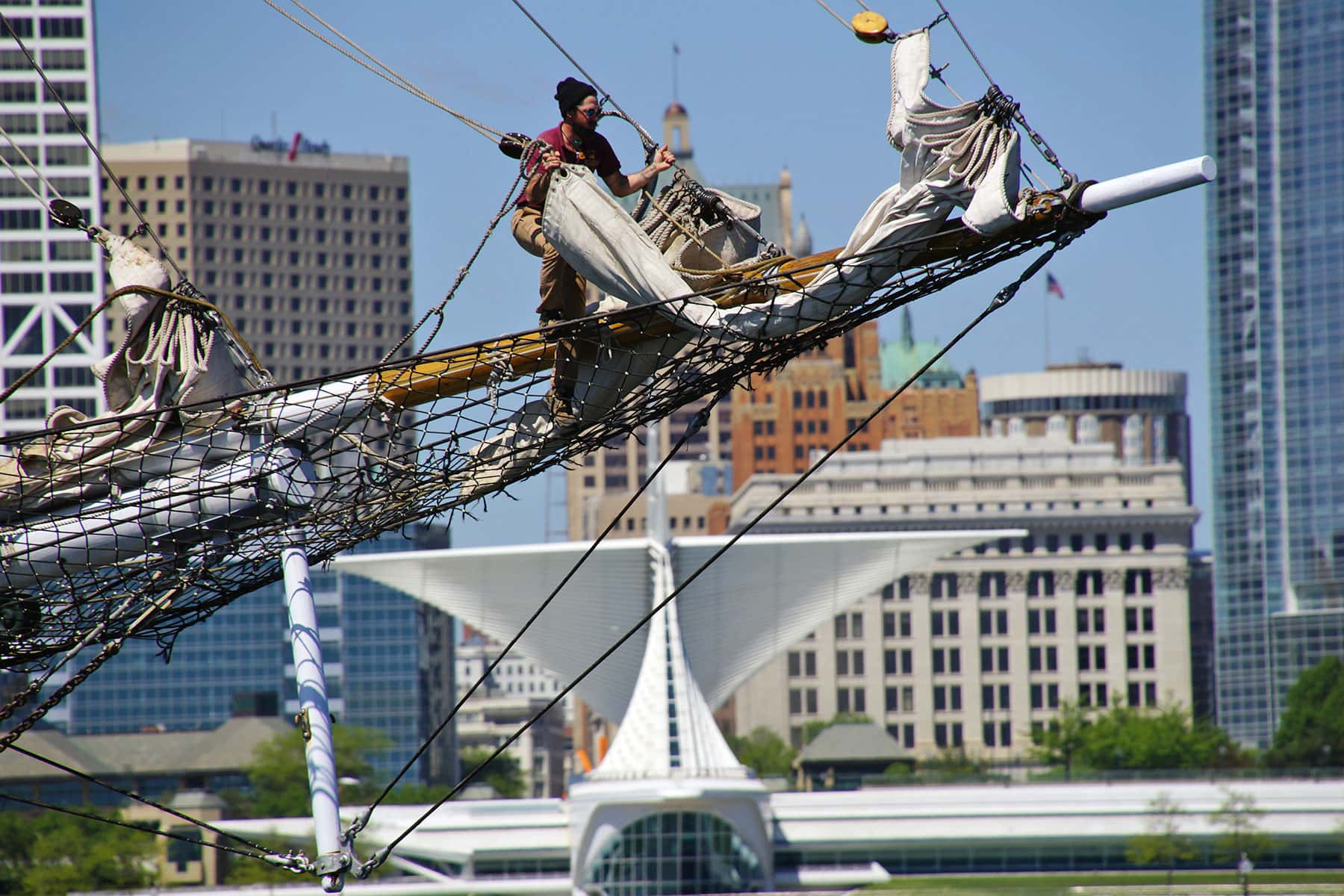 The world's only re-creation of a 19th Century Great Lakes Schooner offered its first day trip to Port Washington on June 1 for its 5-hour Lazy Day Sail program.
The S/V Denis Sullivan left Discovery World along the downtown Milwaukee lakefront and made the 25 nautical mile voyage to Port Washington. Its arrival at Coal Dock Park coincided with the Pirate Fest celebration from June 2 to 4. The trip allowed passengers the chance to participate in trip longer than the usual two hour sails.
"These ships were a key part of building the infrastructure for civilization around the Great Lakes. Before the roads or extensive rail service that came with the Age of Steam, this was the only way to move raw materials to what was essentially a frontier land," said Jonny Slanga, Chief Mate and Relief Captain. "Sail ships brought raw commodities like lumber and iron ore from remote areas to industrial hubs. These are the boats that built the railroad, and then the railroad essentially built the rest."
The S/V Denis Sullivan keeps the historic art of sailing alive. Even though the materials are modern, the actual act of sailing is identical to 150 years ago.
These images capture some of the experiences from the 5-hour Lazy Day Sail, and the activities required to pilot a 173 tons vessel across Lake Michigan by harnessing the power of wind.