Photo Essay: A Frog and a Black Cat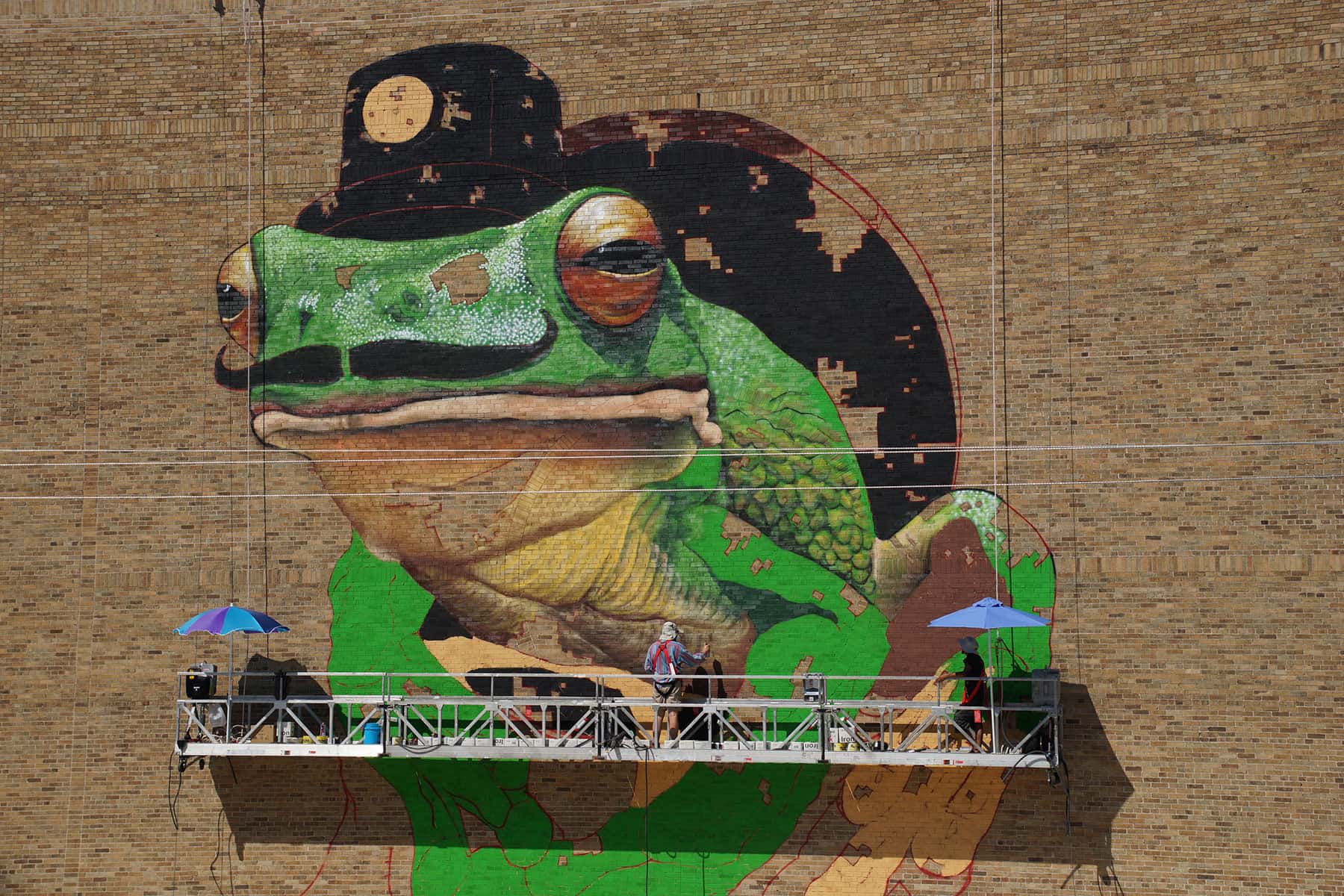 The Black Cat Alley is a new public arts destination near the UWM Peck School of the Arts, in the alley between Kenilworth Place and Ivanhoe Place, stretching from the Oriental Theater on Farwell to the Colectivo on Prospect.
It will feature outdoor, large-scale murals along the two-block private alley painted by local, national, and international artists. When completed, the space will become an open public art gallery and walkway.
"This is a very low cost, high impact kind of a project, and the art that we are making is for everyone," said Stacey Williams-Ng, Black Cat Alley founder. "There's never going to be an entrance fee, unlike a museum or gallery, and its always open 24 hours."
As the street art movement sweeps the world, the Black Cat Alley project adds Milwaukee to the growing collection of cities that use monumental art locations to elevate their metropolitan community as a cultural destination. with a vibrant art scene.
"Being part of this project is special just because its such a concentration of art in one area," said Jeff Redmon, who will paint a couple murals during the week-long installation beginning on September 11 with ten other artists. "Its really going to be a destination for people to come check out Milwaukee."
These images show two days of the mural being painted by the internationally-renowned street artist MTO, and the Black Cat Alley Gala that was a fundraising event for the September mural festival.
"It's something that allows the city to talk back to its residents. Where the architecture really comes alive with a message that isn't an advertisement trying to sell you something. It's just there to be beautiful and to inspire." – Stacey Williams-Ng

Read the article and view the photo essay that were produced as companion features for this news report.