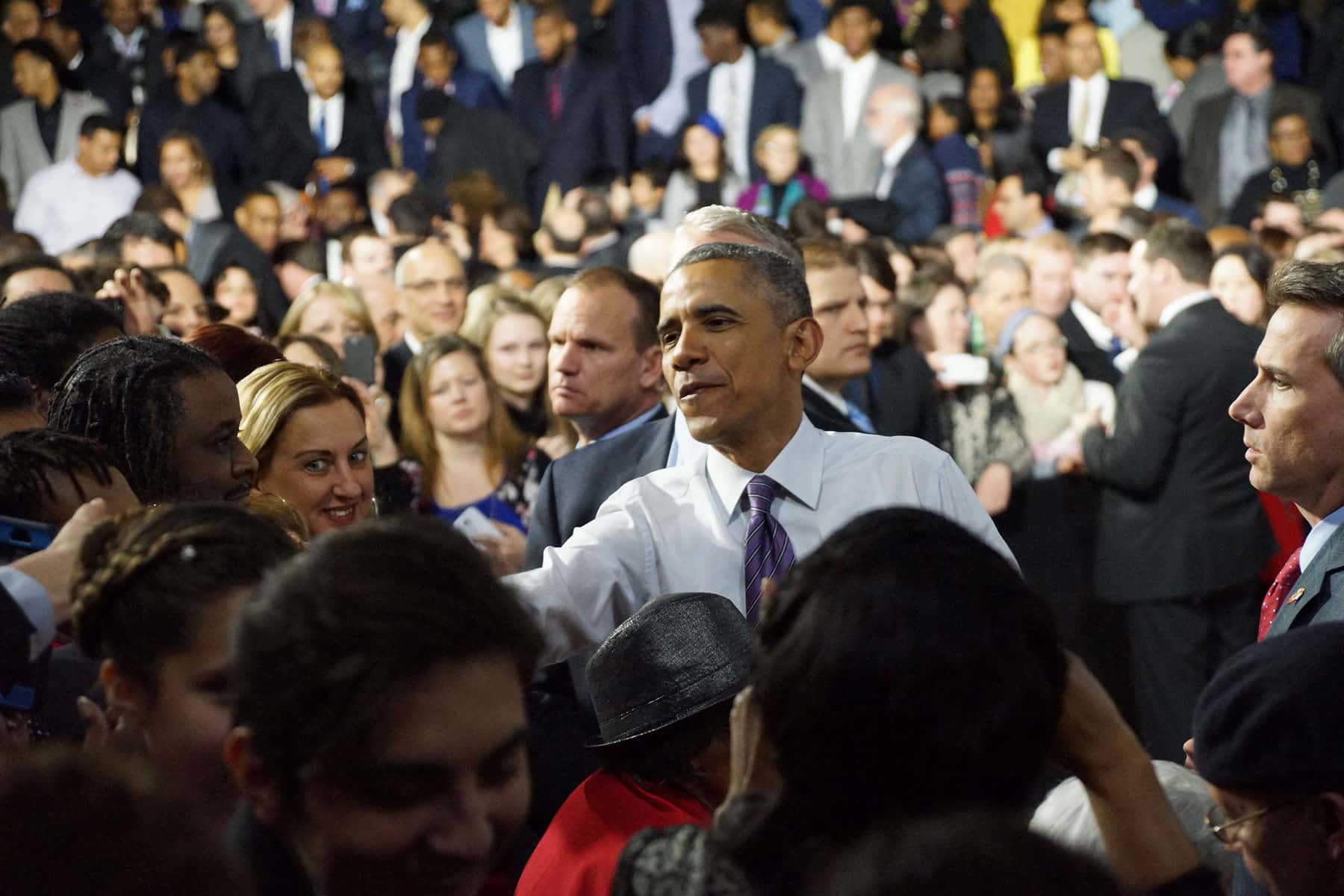 "And you've made Milwaukee a model for the nation, and you're proof that the Affordable Care Act works."
A purely pictorial chronicle of President Obama's address in Milwaukee on February 3. The event included elected officials, civic leaders, and the general public who all shared in the celebration of the city winning the Presidential Healthy Communities Challenge. The beauty of photojournalism is that the images tell the story.
Members of the audience included: John W. Daniels Jr., Congresswoman Gwen Moore, Former United States Senator Herb Kohl, Ricardo Diaz, Keith Stanley, Representative David Bowen, Alderman Nik Kovac, Alderman José Pérez, Ann Wilson, Supervisor S. Moore Omokunde, Representative Mandela Barnes, Tina Chang, Jeanette Mitchell, Cristy Carcia-Thomas, Alderman Michael J. Murphy, and Susan Lloyd.