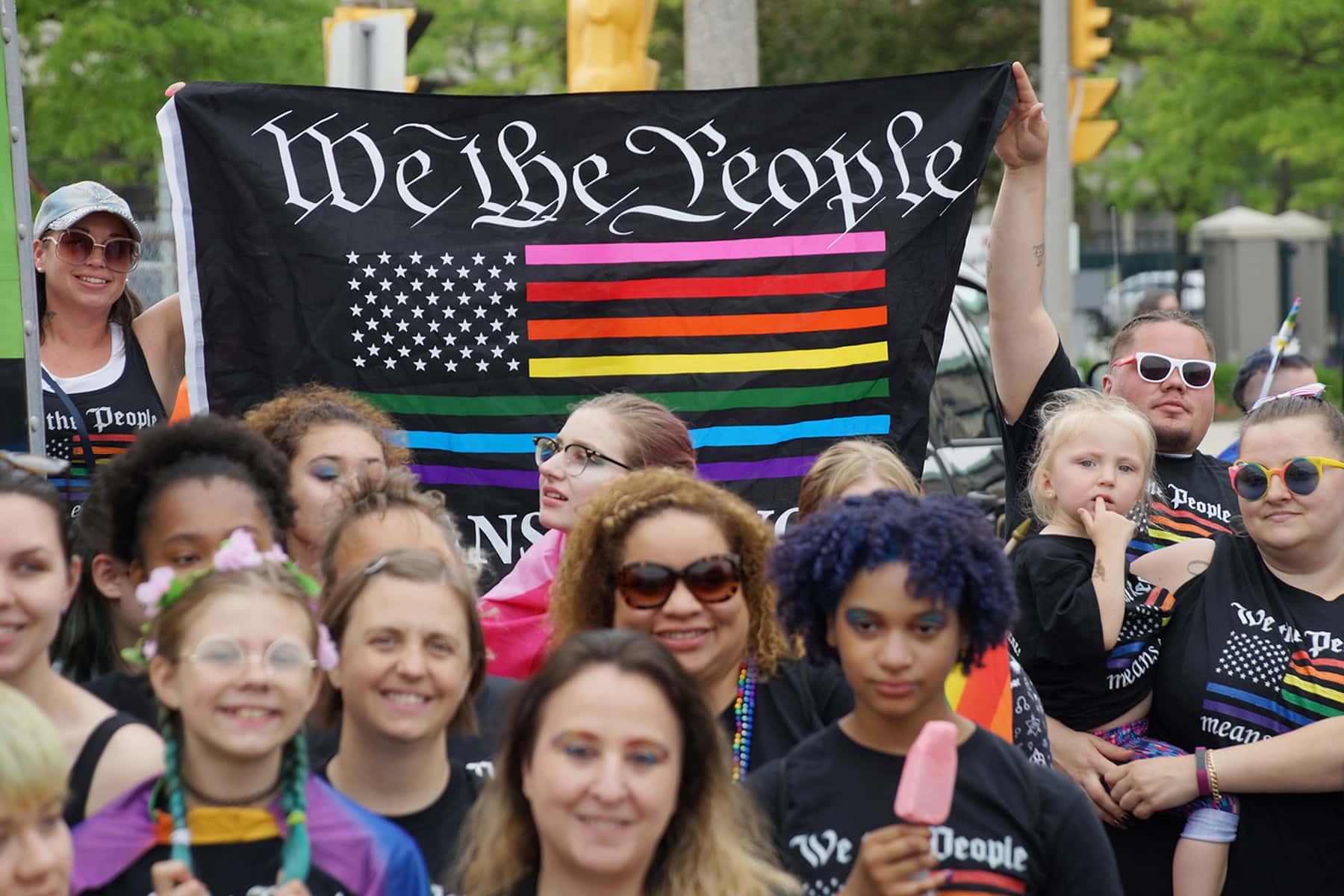 The 15th Annual Milwaukee Pride Parade roared across 2nd Street on June 9, the last day of PrideFest, lining the almost mile-long route with thousands of revelers of all ages.
Light rain showers towards the conclusion of the parade did little to dampen the jubilant and festive atmosphere of the 2019 event, themed "A Million Moments of Pride," which started at Greenfield Avenue to stretched to Oregon Street.
Musical entertainment included DJ Shawna and Betsy Ade on the Walker's Pint float, along with 130 groups and organizations, and elected officials and like Milwaukee Mayor Tom Barrett, Lt. Governor Mandela Barnes, Milwaukee County District Attorney John Chisholm, Milwaukee County Sheriff Earnell Lucas, State Senator Chris Larson, State Representatives JoCasta Zamarripa and Kalan Haywood II, and DNC secretary Jason Rae.
The first Pride Parades began in June of 1970 to commemorate the 1969 Stonewall riots in New York City, which was a pivotal event in modern LGBTQ social movements. Pride parades, also known as pride marches, pride events, and pride festivals, celebrate lesbian, gay, bisexual, transgender, and queer (LGBTQ) social and self acceptance, achievements, legal rights and pride.
These images and the video segment share still moments and highlights in motion from this year's Pride Parade in Milwaukee, which saw one of its biggest turnouts in recent years, with participants and spectators.