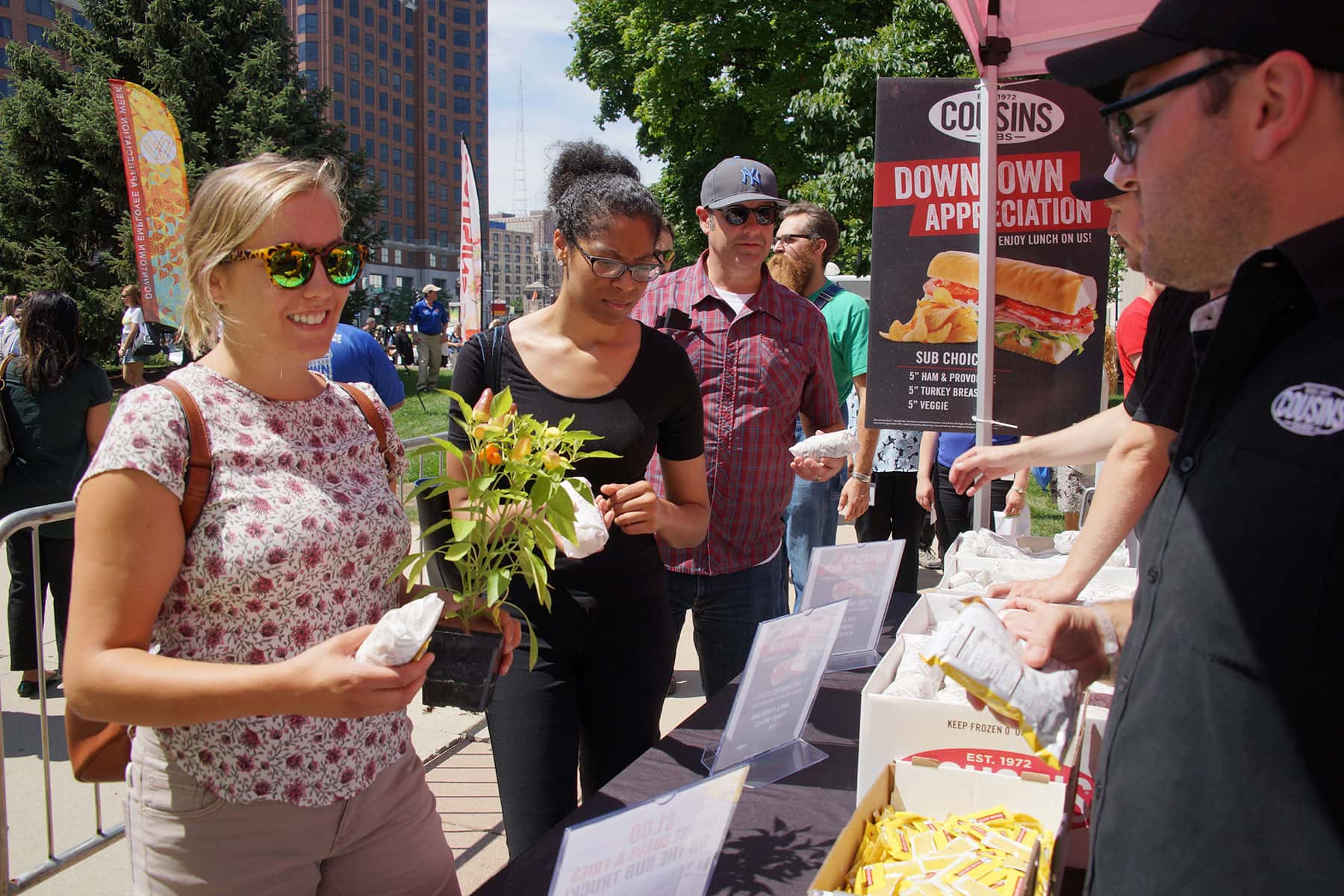 The 12th Annual Downtown Employee Appreciation Week kicked-off on July 31, with lunchtime giveaways and special events daily.
The workweek festival has offered Milwaukee's 84,000 employees another chance to enjoy the perks of downtown. Organized by Milwaukee Downtown BID #21, the organization has collaborated with downtown businesses and community leaders to reward the downtown workforce.
The traditional opening ceremony began at Red Arrow Park, with free mini subs from Cousins Subs and a variety of complimentary snacks.
The week's Office Challenge includes games like Paper Clip Toss, Precision Pitch, Yardzee, a Milwaukee Bucks Basketball Shootout, and corporate volleyball teams on Bradford Beach for the "I Work Downtown Volleyball Tournament."
Additional games will take place each day over the lunch hour at multiple locations: Red Arrow Park (Monday, July 31), Pere Marquette Park (Tuesday, August 1), Schlitz Park (Wednesday, August 2), Chase Tower at Water and Wisconsin, The Blue and Wisconsin Center (Thursday, August 3), and Cathedral Square Park (Friday, August 4).
In addition, downtown employees will be eligible for discounts at area businesses. Workers were encouraged to wear a paper clip to identify themselves as downtown employees. The paper clip will serve as the official "ticket" in redeeming discount offers and receiving complimentary items.
These images feature highlights from the opening day event, as thousands employees enjoyed the decade-old tradition of celebrating their downtown work environment.