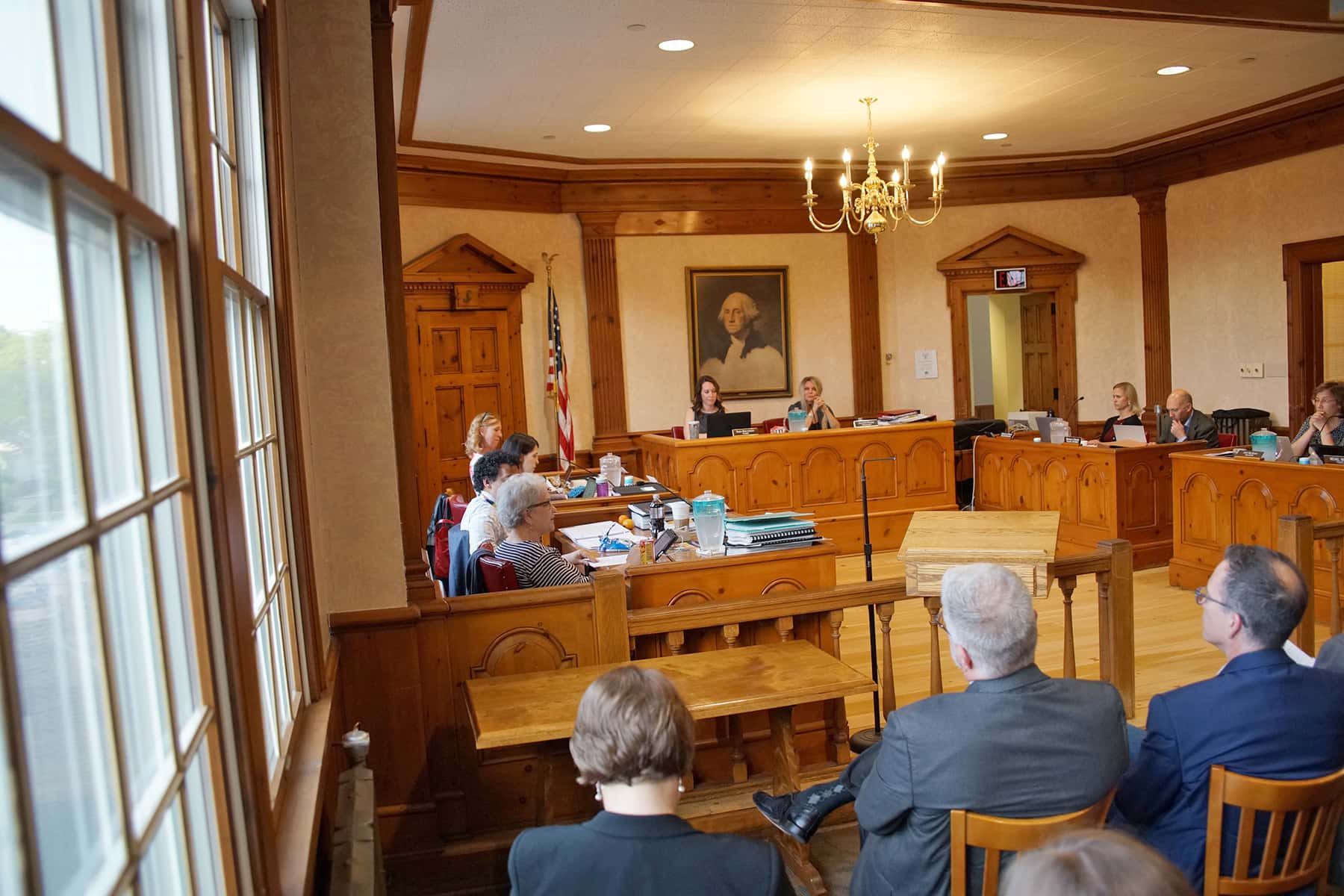 The Village of Shorewood became the latest Wisconsin municipality after Milwaukee, Madison, Eau Claire, and Cudahy to ban the practice of conversion therapy on June 17.
The cumulative and sustained efforts of citizens to pass the ban spanned more than 16 months, but in many ways it embodied what was needed to inspire change on a local and national level.
In the small village along the shores of Lake Michigan, there was no involvement by lobbyists, PACs, yard signs, or social memes. Instead, the ban came as a result of a diverse array of individuals across Southeast Wisconsin who were inspired by what other municipalities had done. Inspired to send a message that the village is still striving to treat people with justice and dignity regardless of race, religion, or sexual orientation
Leading up to Monday's vote there was an air of uncertainty as to whether the ban would pass. But the wisdom and words of those directly impacted by conversion therapy, served as an inspiring reminder of what the ban was all about.
"Conversion therapy can pose critical health risks to lesbian, gay and bisexual people including depression, suicidal tendencies, substance abuse, stress and disconnection with family and friends, according to a report from the American Psychological Association. Given that June represents Pride Month, political leaders should increase efforts to protect LGBT community members from this inhumane and discriminatory practice." – Cavalier Johnson, Milwaukee Alderman.
In March 2018, Alderman Johnson sponsored legislation that led Milwaukee to become the first city in Wisconsin to outlaw conversion therapy practices for anyone under 18. He has continued to call for a statewide ban on conversion therapy, and has encouraged other municipalities to follow Shorewood's example.
Prior to the Shorewood vote, some elected officials expressed doubt and one dismissed the ban as symbolic. But despite such cynicism, the words and honesty of those who have survived the abusive practice of conversion therapy, and those who offer their love and support for the survivors, tells another story. The lived experiences shared were ones of resilience, perseverance, and an unwavering path toward personal acceptance.
One person who survived the trauma that comes with the unethical practice of conversion therapy, gave a public statement before the vote. The individual offered personal insight to the trustees about the horror experienced from the process.
"The whole time when I was growing up and struggling and fighting within myself, there was nobody saying this is wrong. I saw nobody standing up or making a statement that conversion therapy isn't right. And if maybe I had seen people taking those stands and making those statements, maybe I would not have done those terrible things to myself to try to escape from it. What happened to me would not have been stopped by the Shorewood ban. What happened to me was religious in nature. Understanding that this vote is a small thing that you're doing here. That it may not have any applicable governmental effect. You might not be able to do anything significant. I want to say as someone who has done this – survived conversion therapy, that you will save someone's life by doing this. You will help people who are out there, hoping like I was, that there is somebody to make them feel like they don't need to attempt suicide."
Soon thereafter the trustees voted on the ordinance, and the determination to ban conversion therapy was unanimous. While some votes of support were there all along, and a few could be seen as politically expedient or symbolic, the outcome was the same.
Conversion therapy is now banned in the Village of Shorewood, Wisconin.
This is a moment for a brief celebration for all those in the village who believe that people should be treated fairly, with justice and dignity. Of equal importance is the realization that it took sustained, tireless, and focused efforts to engage the public, reach out to leaders across Southeast Wisconsin, and dialogue directly to those who are elected to serve the interests of the Village population.
It was the voice and outreach of citizens, that one by one began to resonate politically, ideally, and personally with the conscience of elected officials to do what was right. Banning conversion therapy is one small step, and the Village of Shorewood is to be commended for ultimately doing what has always been the right thing to do.
There will be challenges in the years ahead, as advocates seek to stop the violation of human rights or respond against the growing travesties of injustice that are spreading deeper into the America's soul.
The moral stand of a village, against a rising tide of hate, may seem small or insignificant. The vote by voice of seven trustees along Lake Michigan will not drown out the chorus of vitriol or anti LGBT legislation being pushed across the nation. But it was heard by a handful of people at the meeting, and will be felt by those across the village.
In the words of the courageous person who shared the damage done by conversion therapy, the village may have just saved someone's life. Helped that child or adolescent know that they are fine just the way they are, and that there is a place where they can rest and be safe. A place to call home during difficult times, as our nation continues its arduous march toward justice.
Editor's Note: The Milwaukee ordinance that took effect in April applied only to fee-based conversion therapy services for minors, not free counseling from faith-based organizations. As such, the ordinance would not prohibit churches from preaching, ministering or otherwise speaking about the issue. State Representative Mark Spreitzer is the lead sponsor on a slate of bills called the Equality Agenda, introduced in the Legislature and with bi-partisan support for the first time. It includes six bills that will ban conversion therapy, prohibit discrimination on the basis of a person's gender identity or expression, eliminate the gay and trans "panic" defense, create a transgender equality task force, and update Wisconsin's statutes and constitution to recognize marriage equality.