John Gurda's Making of Milwaukee rebooted for 10th anniversary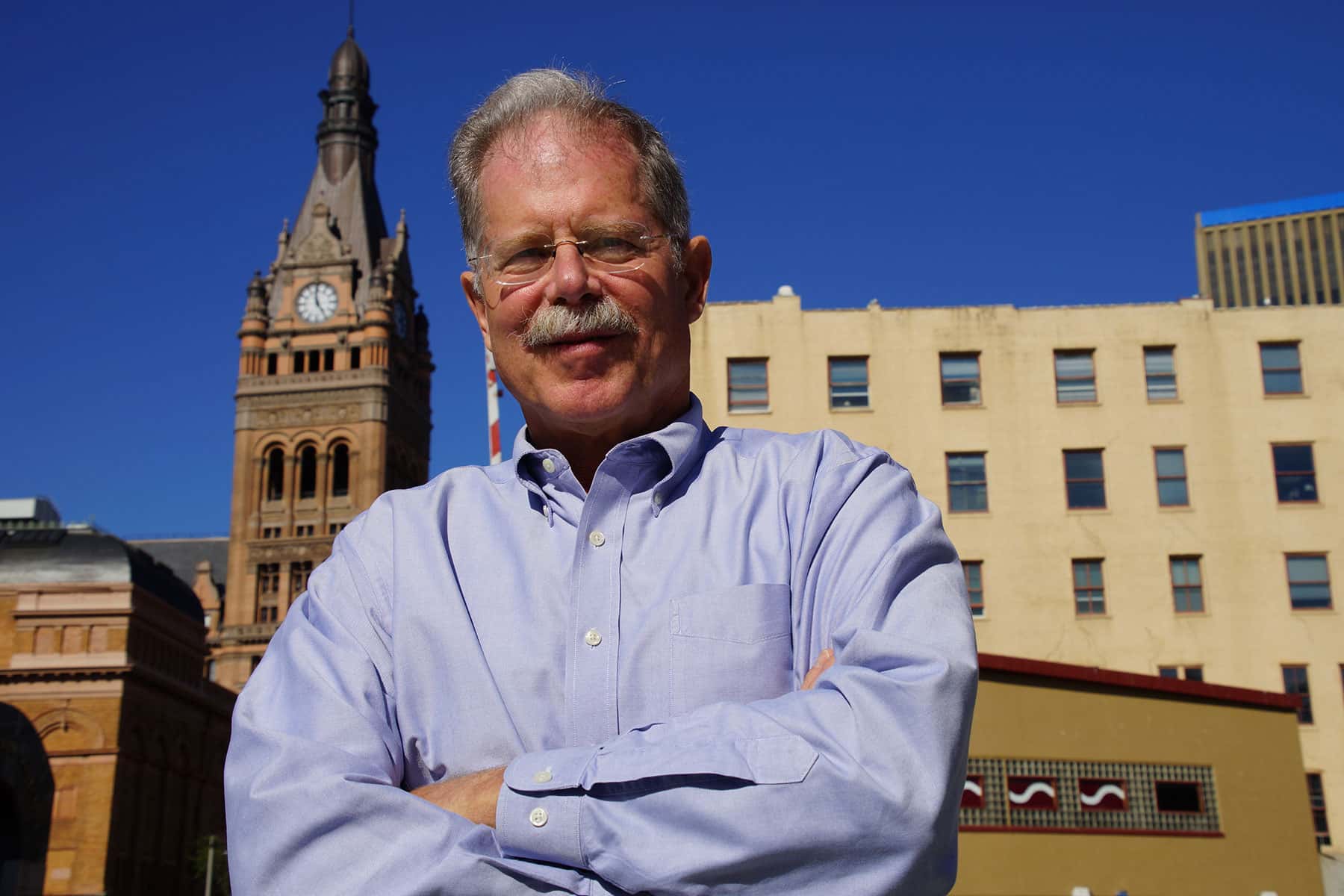 In the fall of 2006, Milwaukee Public Television (MPTV) aired what would go on to become a local broadcast phenomenon.
The five-hour television event, The Making of Milwaukee, told the Cream City's story in a way that connected with the community unlike previous documentaries. Written and hosted by esteemed historian John Gurda, the MPTV produced series explored the intriguing people who came to live beside Lake Michigan, their politics, triumphs and tragedies, and how they worked and played. From civic saints to backroom scoundrels, industrialists to Socialists, Potawatomi to Hmong, the program presented Milwaukee's formation and evolution over almost two centuries.
For the 10th anniversary of its premiere, including a rebroadcast of the series in its entirety, MPTV is producing a brand-new final episode titled The Next Chapter. This half-hour update will chronicle the past decade of dramatic change as old struggles persist and a new Milwaukee rises. The tenth anniversary broadcast event, scheduled for November 2016, promises to be another landmark in local television history.
"Historians chronicle and interpret, but they're lousy at predicting," said John Gurda during a recent interview with the Milwaukee Independent. "Although I believe firmly that history is 'why things are the way they are,' there is never a straight-line connection between what has been and what will be. In fact, one of the enduring lessons of history is that nothing was inevitable, and that a number of alternate futures can emerge from the same past. The larger reality is that most of us are time-bound, so immersed in our own passing moment that we rarely look back to earlier times, much less mine them for understanding."
When it premiered ten years ago, The Making of Milwaukee was the most ambitious production MPTV had ever attempted. The series was comprised of seventeen chapters, from Native Americans to early settlers, and waves of immigrants that turned the young outpost into a machine shop for the world. It also explored Milwaukee in war time and in peace, featuring the roaring twenties and prohibition into the Cold War era and turbulent sixties. The broadcast was responsible for making MPTV 10 the most-watched public TV station in America for four nights running, and it went on to win a Midwest Emmy Award for best documentary.
Based on his award-winning book of the same title, Gurda's The Making of Milwaukee traced the history of the city, from its beginnings as a pristine water source with fertile lands that were home to Native Americans. The program featured re-enactments of historical events, along with vintage photos and archival film, including original music by Maurice Wininsky, and narration by James Pickering.
Claudia Looze, Program Director for WisconsinEye, returned as producer and director of the tenth anniversary update episode. Looze was also responsible for bringing to life last year's richly illustrated one-hour program with Gurda, Milwaukee: A City Built on Water.
The focus of that television program was water as the reason for Milwaukee being on the map. The city's harbors were the best on the western shores of Lake Michigan. It was water that shaped how the first settlers earned a living. The rivers were harnessed to grind flour and saw lumber, and millions of gallons were used to tan leather, cool machinery, and brew the beverage that made Milwaukee famous. But as Milwaukee moved into the modern era, its use of the waterways became abuse. Portions of the Milwaukee River were choked with sewage and Lake Michigan became a garbage dump.
The 2015 documentary highlighted efforts made in recent decades to change the tide of Milwaukee's water system for the better, and reversing the damage of its past.
About MPTV
Milwaukee Public Television (MPTV) is southeastern Wisconsin's premier non-commercial media organization. MPTV consists of two high-definition television stations, WMVS and WMVT, and seven additional digital television services. The MPTV stations are the area's only over-the-air source for PBS and other national public television programs, and also offer a diverse schedule of their own award-winning local series and specials. The stations are watched by over 614,329 viewers each week throughout southeastern Wisconsin and northern Illinois.
About WisconsinEye
WisconsinEye is a statewide, non-partisan, non-profit, independent television network devoted to covering state government and civic activities throughout Wisconsin. Providing unequaled access to the voices and ideas shaping public policy and civic life in Wisconsin, WisEye can be seen – with no commercial interruption – on cable channel Charter (Channel 995) and Time Warner (Channel 363), as well as live webstreams.
Read the article and view the photo essay that were produced as companion features for this news report.