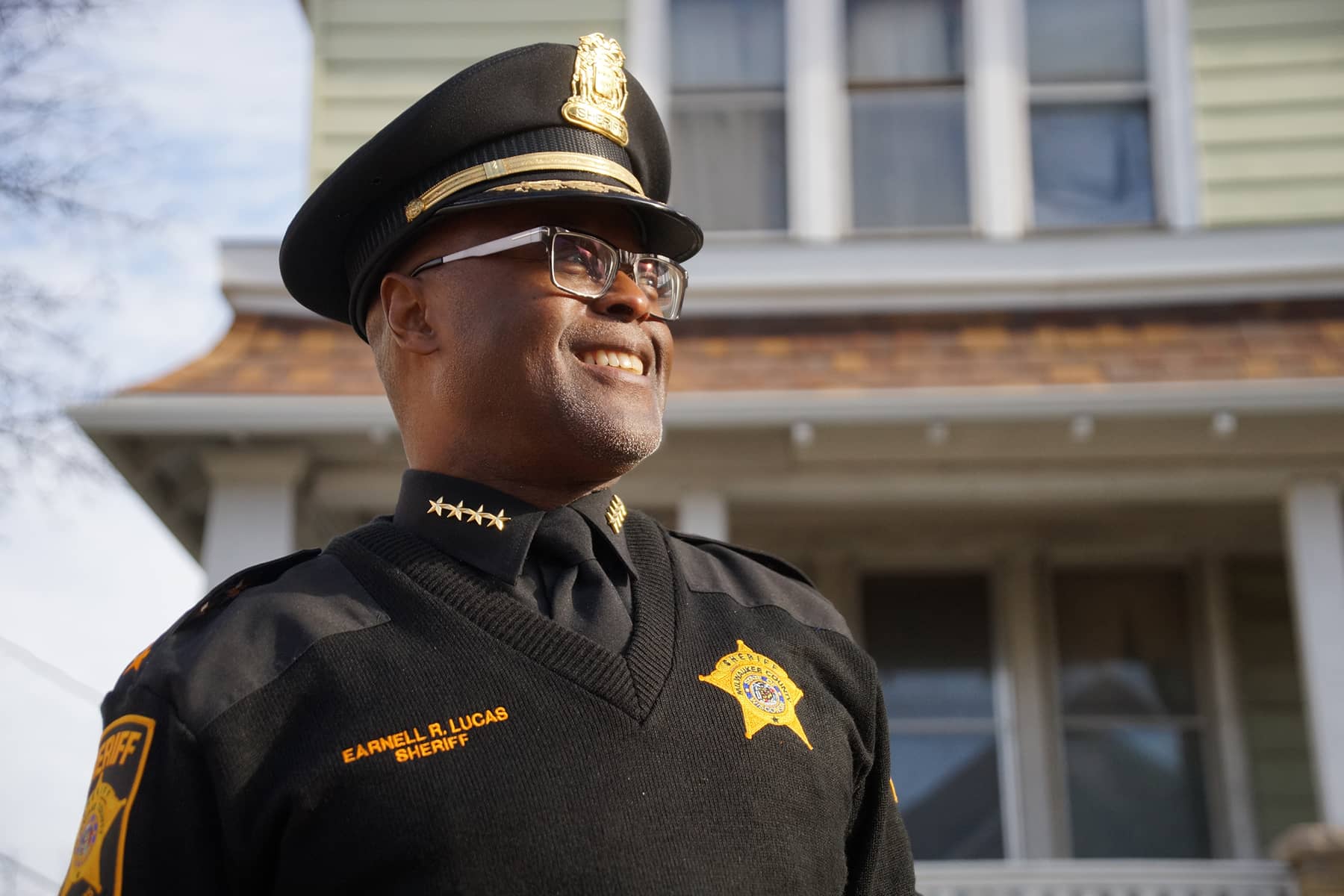 Milwaukee County Sheriff Earnell Lucas announced on October 21 that he would be serving as Fiserv's Vice President of Security for Wisconsin starting on October 24. In this new role, Lucas will be involved in every aspect of physical security, integrity investigations, and all other incidents impacting Fiserv.
Fiserv is a global leader in Fintech and payments enabling innovative financial services experiences that are in step with the way people live and work today. The company's solutions connect financial institutions, corporations, merchants and consumers to one another, millions of times a day, behind the scenes, reliably and securely. The approximately 44,000 Fiserv associates serve clients in more than 100 countries.
"I look forward to the next chapter in a long career of service and adding value to the Milwaukee community," said Milwaukee County Sheriff Earnell Lucas. "I am excited to be joining a team of security professionals in the Global Security and Investigations Unit with a Fortune 500 company and one of Fortune Magazine's World's Most Admired Companies."
Lucas will bring forty-six years of law enforcement and public safety experience to his new role, including four years as Milwaukee County's chief law enforcement executive, 10 years in executive leadership positions for Major League Baseball, and 25 years of police service and leadership for the City of Milwaukee Police Department.
For four years, Lucas was committed to restoring honor, integrity and trust in the Sheriff's Office. As Sheriff he commanded a staff that was responsible for safety and security at Milwaukee Mitchell International Airport, the Milwaukee County Circuit Courts, the Milwaukee County Jail, and the Milwaukee County Parks, and the County freeway systems.
Lucas was elected the 65th Sheriff of Milwaukee County on November 6, 2018, and recently tendered his resignation. His last day as Sheriff is October 23.
"It has been the high honor of my professional career to serve as Milwaukee County Sheriff," said Lucas. "I thank the many friends and supporters of the Sheriff's Office who placed their confidence and trust in me to deliver a high level of service to the people of Milwaukee County. I also thank the men and women of the Milwaukee County Sheriff's Office who worked daily to restore honor, integrity, and trust to the agency. Together, we helped make Milwaukee County strong and safe."
The many accomplishments of Lucas will leave a lasting impact on the Milwaukee community, including:
Sheriff Lucas appointed the first Chief Legal and Compliance Officer in the Milwaukee County Sheriff's Office's (MCSO) history, who was charged with ensuring that MCSO adheres to the highest ethical and moral standards of its profession, employs industry best practices, and holds itself accountable.
For the first time in its history, the Milwaukee County Sheriff's Office received the National Commission on Correctional Health Accreditation, recognizing MCSO for providing quality health care and the best outcomes in the most cost-efficient and effective manner for persons in the care of the Milwaukee County Jail.
The Milwaukee County Sheriff's Office received a recommendation by a federal monitor to lift the health care portion of a federal consent decree, in effect since 2001, because of the humanity and dignity in which the jail staff treats persons in their care.
Sheriff Lucas co-chaired the law enforcement and public safety sector committee in the planning and preparation for the 2020 Democratic National Convention in Milwaukee. The Sheriff's Office, in conjunction with its federal, state, and local partners, planned and prepared for 18 months and made significant modifications two weeks prior to the convention in order to successfully execute the plan.
The Milwaukee County Sheriff's Office ensured the First Amendment rights of the people of freedom of assembly, freedom of speech, freedom of the press, and the right to petition the government during the summer of demonstrations following the murder of George Floyd. The Sheriff's Office employed industry best-practices and constitutional policing to keep Milwaukee residents and the Milwaukee community safe.
Sheriff Lucas has also received numerous awards, including the Legal Aid Society of Milwaukee's 2022 Equal Justice Medal, Minor League Baseball's John H. Johnson President's Award, Marquette University's Spirit of the College of Professional Studies Award, Rufus King High School's Distinguished Alumni Award, Northwestern University Center for Public Safety Leadership Award, and in 2019 was named by Madison365 as one of Wisconsin's Most Influential Black Leaders.