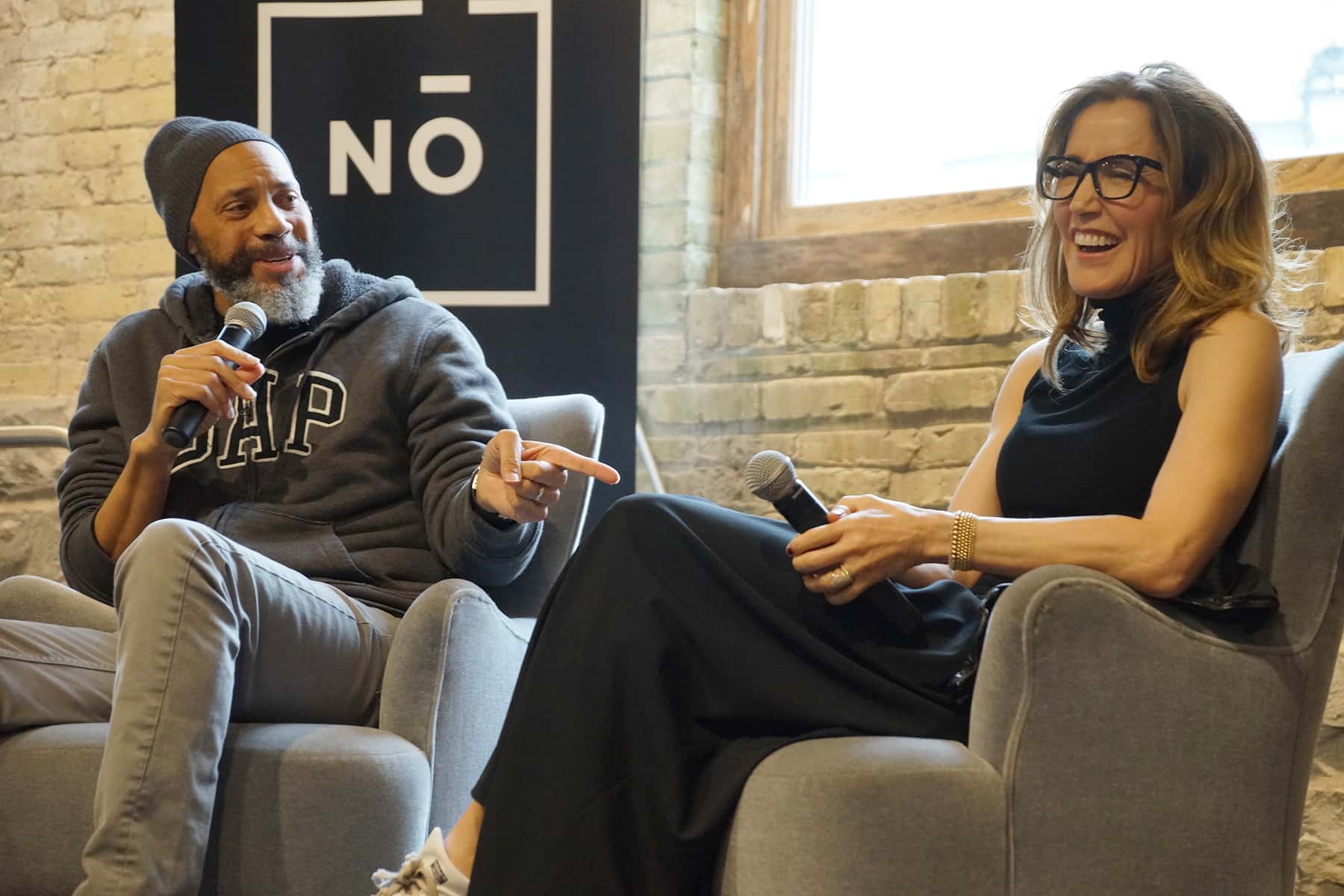 "Which is why Huffman's gut-wrenching performance is so startling. A bundle of barely concealed fury, Huffman forces us to invest in a woman who thinks her bigotry makes her not just right, but noble." – Robert Bianco, USA TODAY / March 4, 2015
Nō Studios hosted a conversation with longtime collaborators John Ridley and Felicity Huffman on October 20, as a special Milwaukee Film Festival event that shared stories about the creative process of Hollywood.
Ridley and Huffman worked together on three seasons of "American Crime," the Emmy Award winning show he created and directed. For her role in the anthology series, Huffman received an Emmy nomination for all three seasons.
As a board member of Milwaukee Film, Ridley is best known as the Oscar winning screen writer for "12 Years A Slave" and native of Milwaukee. The filmmaker's new creative hub downtown, Nō Studios, embraces and celebrates the artistic community in the city.
In addition to her Emmy for the show "Desperate Housewives," Huffman has been recognized with Golden Globe Awards, as well as an Oscar nomination for her role in Transamerica. While she avoids reading reviews of her performances, the press has called her "one of the best actors we have."
Their discussion on October 20 focused on "Working with Actors" but stretched to cover many areas of the entertainment business, including their working relationship and professional experiences.
Huffman shared many memories of working with Ridley during the filming of "American Crime," including one at the start of their relationship on the show. It involved a pivotal moment in an episode. For the series, Ridley often shot with a single camera and in one take. Huffman shared her concern that the scene was too complicated for a single try, and "did not want to be bad" to mess things up. Ridley's straightforward reply was, "Don't be bad."
This audio was recorded live during the discussion between Ridley and Huffman, and does not include the question and answer segment of their talk.