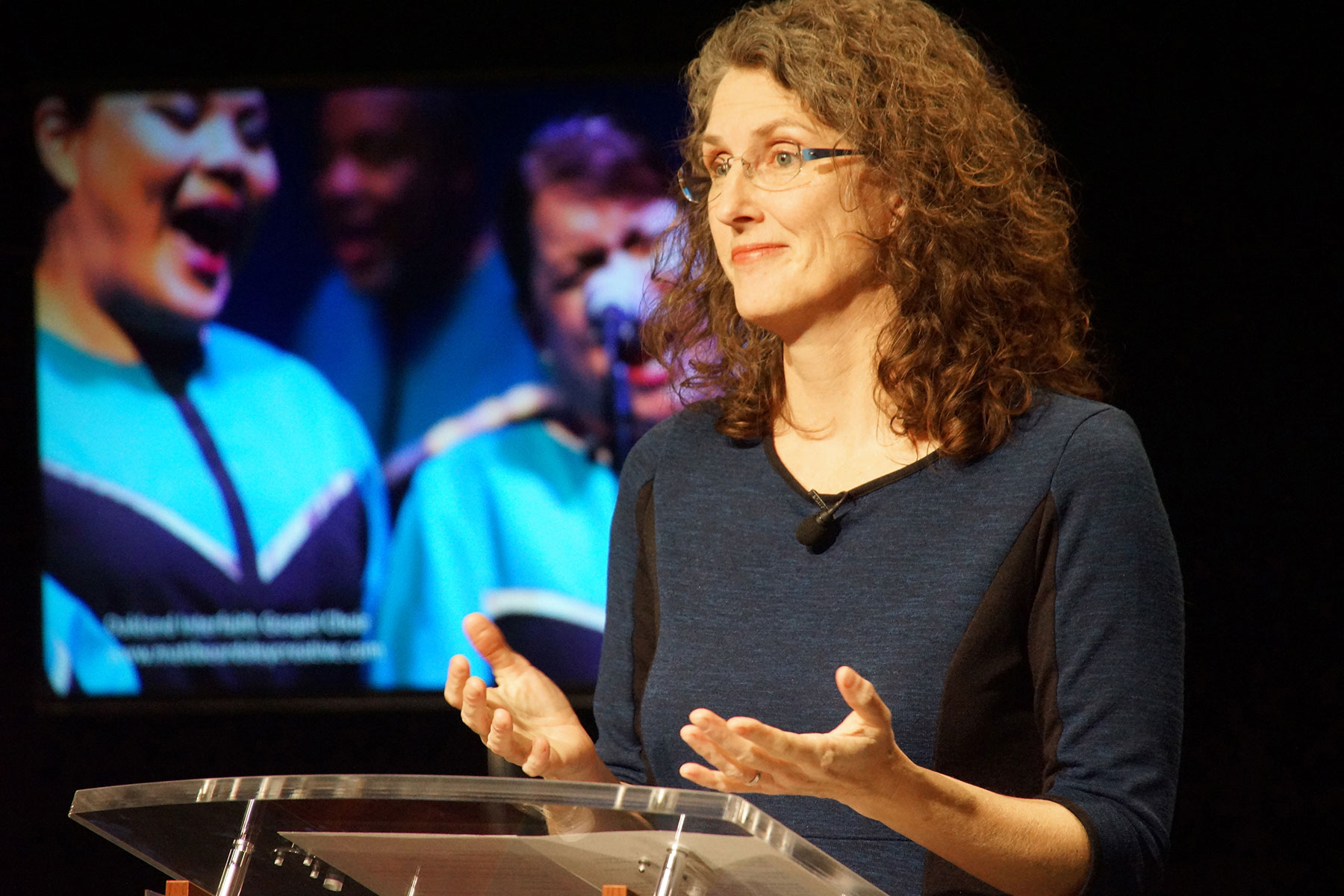 On January 31, Milwaukee PBS hosted an enlightening conversation with 2016 MacArthur Fellow, UWM Theatre Professor, and Founder of TimeSlips Creative Storytelling, Anne Basting.
Basting has dedicated her life to improving the lives of older adults through the arts, with a special focus on bringing meaningful engagement to people with memory loss. She teaches care partners to connect with loved ones by shifting from the expectation of memory to the freedom of the imagination. Because the baby boomer generation is increasing the population of individuals in the 50 plus group this is a perfect time to make people aware of this initiative and how individuals can use creativity to assist elders in their own lives.
"The arts are a way of being in relationship, of seeing and shaping the world," said Basting. "My work brings the tools of imagination and creative expression to care relationships and systems in order to foster healing through community building. We cannot heal without story."
Milwaukee PBS filmed an episode of its "Next Avenue Community Conversations" with Anne Basting at the John Michael Kohler Arts Center in Sheboygan, where she discussed the subject of how individuals can find a deeper meaning in life.
The audio was recorded live during her presentation, and these images share highlights from the event and its production.